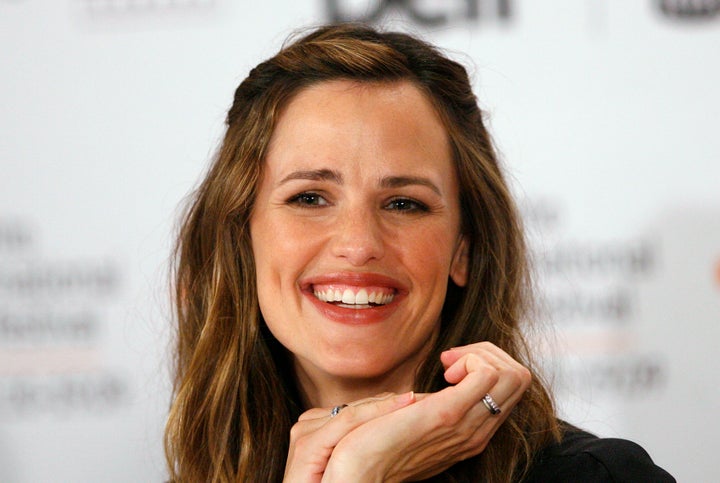 It's time to offer up your Red Sox 2004 commemorative beanie and "Daredevil" DVDs to the gods of love and romance because this week is a dark time. One year ago Thursday, Jennifer Garner and Ben Affleck announced that they were separating after 10 years of marriage.
"After much thought and careful consideration, we have made the difficult decision to divorce," their joint statement read. "We go forward with love and friendship for one another and a commitment to co-parenting our children whose privacy we ask to be respected during this difficult time. This will be our only comment on this private, family matter."
Except it wasn't. Over the next year, their "family matter" would become a staple of everyday public discourse, with both Garner and Affleck weighing in in high-profile interviews. How's the weather? Do you think Ben Affleck really shtupped the nanny? Is Christine Ouzounian a feminist hero?
But when the dust settled, something happened: Garner seemed happier than ever. After living in Affleck's shadow, one she would later describe as "cold," Garner started promoting a new movie, her triumphant smile covered Vanity Fair and she became a model for how to make divorce work for you.
So, on this fateful holiday weekend, let's count the ways Garner got her groove back:
1. "Miracles From Heaven" was a legit miracle from heaven.
OK, so religious schmaltz was alive and well in this adaptation of housewife Christy Beam's memoir about how her daughter's brush with God cured a supposedly incurable disease, but Garner delivered one of the strongest performances of her career. The film also outperformed expectations at the box office, grossing a hefty $73 million worldwide on a $13 million budget.
2. She didn't shy away from how difficult divorce can be.
It's been a "year of wine," Garner explained to Vanity Fair in her refreshingly candid interview about the split. Divorce is hard, especially in the public eye, and Garner acknowledged that, despite her cheery public image, this past year has been tough. "When I can't sleep -- and I am not someone who typically has that problem, but I really have in the last year -- and I need something to switch my brain off, it has been Tina Fey and Amy Poehler," she added. "God bless those girls."
3. "Batman v Superman" gave birth to sad-Affleck.
4. Garner SLAYED the Oscars.
Garner walked the red carpet solo for at the 2016 Academy Awards and absolutely killed the game. Wearing a floor-length black gown, Garner stunned at the ceremony and wound up on everybody's best dressed list. And she even survived host Ricky Gervais' taunting about Affleck's rumored infidelity.
5. She didn't trash Affleck in the media.
It would have been easy for Garner to lay the blame for the marriage's failure on Affleck's shoulders. The rest of the world was doing it. But Garner took the divorce road less traveled by sparing Affleck from even more public shame. "No one needs to hate him for me. I don't hate him," she insisted in her Vanity Fair interview. "Certainly we don't have to beat the guy up. Don't worry -- my eyes were wide open during the marriage."
6. Garner refused "to be the ashes."
When paparazzi snapped a photo of Ben Affleck on set sporting a giant tattoo of a phoenix rising from the ashes, everybody's midlife crisis concerns were confirmed. The tattoo turned out to be fake, but it became a symbol for the dynamic in their separation. If Affleck fashioned himself a phoenix, then what would that make Garner?
"Am I the ashes in this scenario?" Garner said."I take umbrage. I refuse to be the ashes."
Before You Go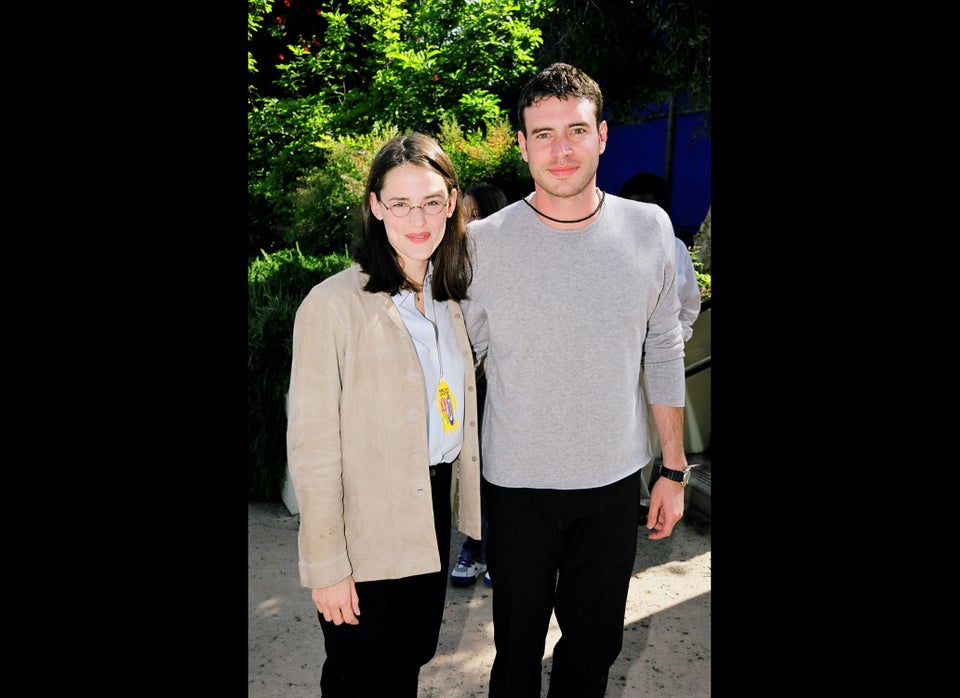 Jennifer Garner's Style Evolution
Popular in the Community