So how do you know Jim Dale? To be honest, it kind of depends on which decade you grew up in.
If you were in the UK back in the 1950s, maybe you were lucky enough to catch Dale's stage debut where -- at the tender age of 17 & a 1/2 -- he became the youngest professional comic to work the English Musical Hall circuit.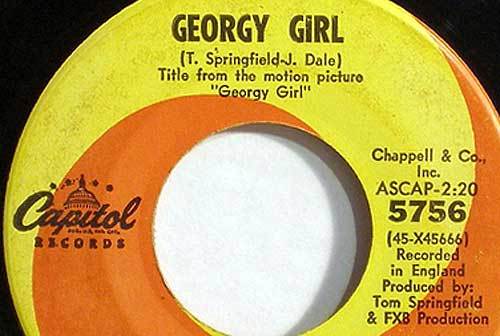 If you're a child of the Sixties, perhaps you know Jim as the lyricist for Georgy Girl (which Rolling Stone -- back in 2002 -- said was No. 36 on that magazine's listing of the "500 Greatest Pop Songs of All Time").
If you grew up in the 1970s, you undoubtedly recall Dale as Doc Terminus, the comic villain from Disney's Pete's Dragon who wants to chop up Elliot so that he could then sell Every Little Piece.
If you were a Broadway fan back in the 1980s, then you first thrilled to Jim's Tony Award-winning turn in Barnum and were then startled by his electrifying dramatic performance in A Day in the Death of Joe Egg.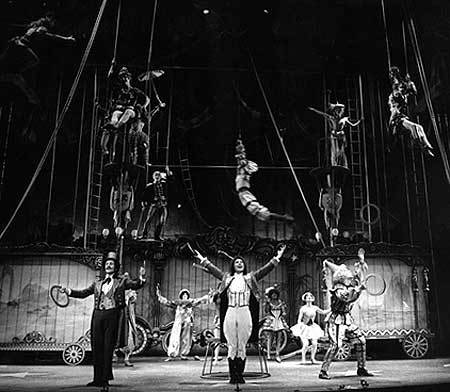 If you lived in London in the 1990s, maybe you got to see Dale play Fagin in Cameron Mackintosh's long-running revival of Oliver! in the West End. Or perhaps you caught Jim's return to Broadway in the revival of Leonard Bernstein's Candide.
And if you came of age in the 2000s, then Jim Dale is the voice that you hear in your head whenever you think of Harry Potter.
That's six full decades that Jim has been entertaining folks. Or should I say seven, given that this 78 year-old showman is now starring in his first-ever one man show, Just Jim Dale. Which opened this past Tuesday to rave reviews at the Roundabout Theater Company's Laura Pels Theater in NYC.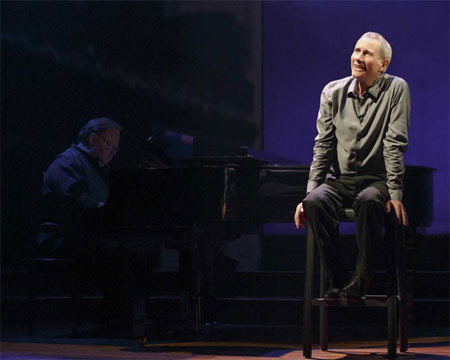 "And given that I'm actually out there onstage with Mark York, who does an absolutely brilliant job of accompanying me on the piano as well as quietly prompting me whenever I forget what the next bit is ... Well, it's not really a one man show, is it?" Dale admitted during a recent phone interview. "More to the point, every word that I speak onstage has been meticulously edited by Richard Maltby, who's the director of Just Jim Dale. Which is how we've managed to take my 65 years in show business and then trim that down to one-and-a-half hours of really interesting stuff."
So as Dale & Maltby were putting Just Jim Dale together, what pieces of Jim's life story wound up on the cutting room floor? Surprisingly enough, it was the Carry On films, that popular series of low budget British comedies which Dale appeared in back in the 1960s.
"There were 31 Carry On movies made over the years and I appeared in 11 of them. And in the UK, because they're still shown on television twice a week, the Carry On films are still hugely popular. So much so that all 31 are now in the archives of the British Museum as the best example of 20th century humor," Jim explained. "But here in the States, the Carry On movies never really caught on. So since Richard & I were prepping this show for Broadway ... Well, it just seemed silly for me to reference something that most American audiences have no idea about. Mind you, if I did this show in London at some point in the future, Richard and I would -- of course -- reference the Carry On comedies. We would perhaps devote a good 10 minutes to the various stories & jokes & things that are related to that film series. But here? No."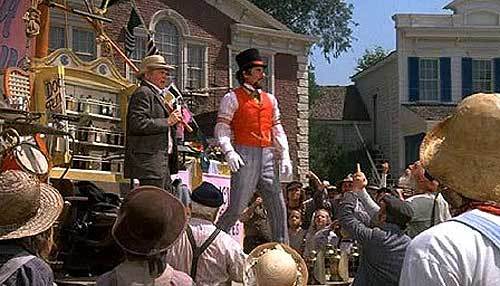 Mind you, you'd think that today's Broadway audiences would at least be familiar with Dale's work in Pete's Dragon. But based on the reaction that Jim recently got from a somewhat elderly crowd, that's clearly not the case either.
"You know, I mentioned that movie just last night. I said 'I did a film for Disney. I loved it. My kids loved it. Maybe your kids loved it. It was called Pete's Dragon.' And there wasn't this murmur of recognition that I typically get from an audience whenever I talk about this movie. There was just this profound silence. So I leaned in close and got a better look at that night's audience. And you know, a lot of those people actually looked like they predated movies," Jim laughed.
But Dale being the veteran entertainer that he is, sensing that his audience was slipping away, Jim quickly jumped to his next anecdote. And -- within moments -- he once again had that somewhat elderly crowd eating out of his hand.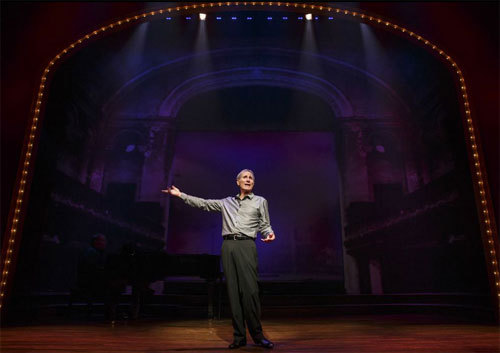 "But that sort of skill, being able to quickly read the mood of a crowd and then knowing that you have to re-engage them, that's something that I learned from my days in Musical Hall. And in a way, everything that I've done over the course of my career can be traced back to Musical Hall and the lessons that I learned there," Dale continued.
That was especially true during those 12 weeks that Jim spent at with the Big Apple Circus school where he learned to walk the tight rope, juggle and stilt walk. Which were all essential skills while he was portraying that legendary impresario, P.T. Barnum, in that acclaimed Cy Coleman / Michael Stewart / Mark Bramble musical, Barnum.
"One of the things about working the Musical Hall circuit is that you keep going back to the same theaters over & over. Which means that -- while the people there want to see you do the same stuff that you did the last time that they enjoyed -- they're also going to want to see something different. Something that would genuinely surprise them," Dale said. "Well, did you notice that -- at the very end of Barnum, after about the third or fourth curtain call -- three of us came onstage on unicycles in a big circle. I mean, we took us 12 weeks to learn how to unicycle purely to come on after the third curtain call. That's how much work we put into Barnum. But it was worth it. That curtain call shocked the audience."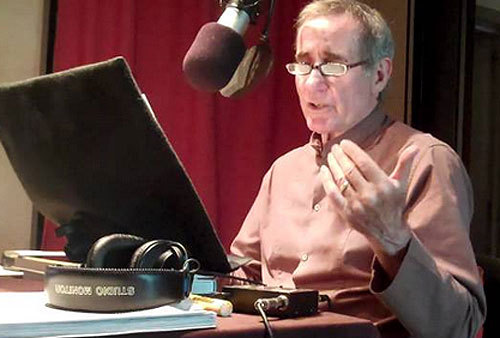 And speaking of shocking ... It will probably surprise a lot of J.K. Rowling fans to learn that -- in spite of the two Grammy Awards that Jim has won for his work on the Harry Potter audio books (Not to mention that Guinness World Record he received for creating & then recording 134 different character voices for a single audio book) -- that Dale has never once listened to any of the Potter audio books.
"You have to understand that -- in television and film -- there's this thing called takes. You can do Take 1, Take 2, Take 3. Take 50, if the director wants it. But in the audio book world, it's always Take 1. You keep talking until you say something wrong. You just have to keep talking until you make a mistake," Dale stated. "So that is why I've never heard an audio book of mine. I've done 50 audio books and I've never heard anything from Harry Potter. I don't want to, because I'd hear it and then think 'I can do better than that. If only they'd given me a Take 2 or a Take 3 or a Take 4 ...' So I just decided that -- rather than listen to them and then be unhappy about it -- I won't listen to them at all."
Which -- I know -- will shock a lot of Potter fans who just love Jim's work on all those audio books. But that's the sort of show that Just Jim Dale is. Just when you think that this one man show is going to be an evening of cute stories & charming songs, Dale suddenly starts performing a piece from Peter Nichols' A Day in the Death of Joe. And you're startled to realize that this makes-it-all-look-easy song-and-dance man is also a seriously talented actor.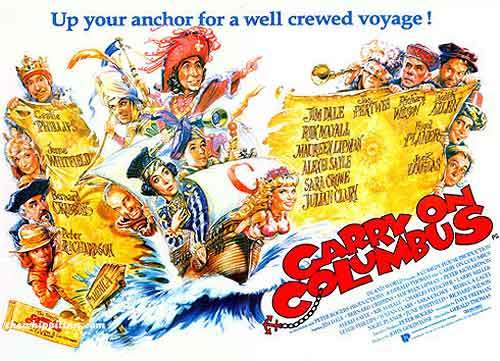 But now that Just Jim Dale has received such great reviews (Charles Isherwood of the New York Times called this show " ... light-footed and lovable," while Steven Suskin of the Huffington Post called this revue " ... gloriously funny"), one has to ask: Will Dale & Maltby now take this surprising show on tour?
"It's funny that you ask that. Because Richard is in London right now and he keeps e-mailing me, saying that " ... as soon as I mention your name, everybody always says 'Ooh, the Carry On films.' It's as if they're waiting for you to come back," Jim said. "So who knows. Maybe we'll take Just Jim Dale over to the UK next year and then put back in those 10 minutes of Carry On stories that we cut out of the American version. But we do that, I'm thinking that I'd first like to go on a nice, long holiday."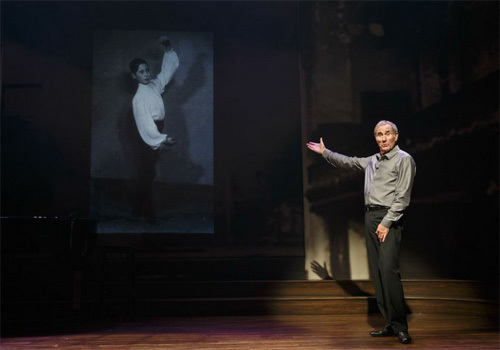 "Don't get me wrong. I realize that I mustn't wait too long. Because old age takes quite a long ways to get there. But really old age comes on very quickly. So I think I should get everything done as soon as possible because I can't plan anything for three or four years. By that time, I may not to be able to move," Dale concluded. "But then -- of course -- we can always have a wheelchair ramp up to the stage. There'll be no stopping me even then."
REAL LIFE. REAL NEWS. REAL VOICES.
Help us tell more of the stories that matter from voices that too often remain unheard.