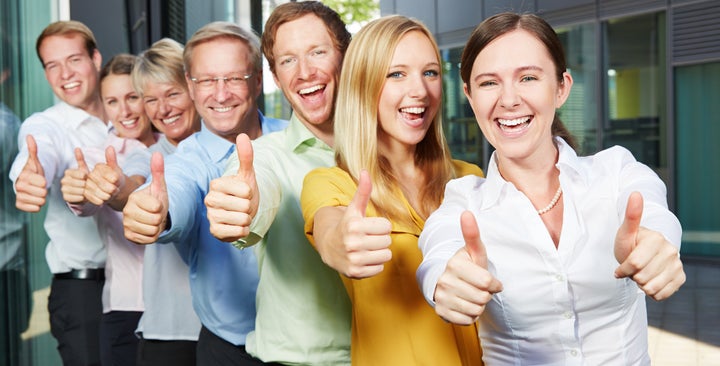 I've written before on the bleak retention rates of today's employment scene, especially among the elusive Millennial demographic known for job-hopping and ditching the traditional nine-to-five workday. To recap, six out of ten Millennials are open to new job opportunities, and more than half plan to change their jobs within the next year.
As an employer, the cost of employee turnover is significant and all-too real. The organizational expenses are estimated to fall between one-hundred percent and three-hundred percent of that employee's annual salary. Thus, employers are clamoring to find and keep employees, especially those with specialized skills or at an executive status where costs associated with filling key positions tend to be greater.
So, what's the solution? If you follow market trends, the answers lie in big data.
Harnessing Big Data Allows Recruiters to Focus on What Matters for Retention
"Big data and deep learning have a huge potential to empower recruiters to focus on human interaction and relationship building," says Jeff Liebermann, Partner at Insight Venture Partners.
Insight Venture Partners recently bet big on data-driven recruitment with a $30 million investment in SmartRecruiters, a cloud-based platform established in 2010 to address the pain points of the recruitment process.
Research suggests more time spent on relationship-building, especially in an employee's onboarding phase, can lead to more motivated and engaged employees and ultimately higher employee retention rates.
Employers Can Use Big Data to Unify the Components of the Hiring Process
A large contributor to complications in recruitment is the need to manage the varying components and individuals involved in the hiring process.
"Hiring success rests on three groups of people: candidates, hiring managers and recruiters," says SmartRecruiters Founder and CEO, Jerome Ternynck. "By successfully harnessing existing data, we can make the hiring process work for everybody, helping companies find the best talent for their teams."
Data Can "Match" Recruiters to Job Seekers, Streamlining the Search for Prospects
SmartRecruiters announced this morning the acquisition of a job-matching startup, Jobspotting. A sort of match.com for job seekers, the website uses data to "match" potential hires with employers, taking the guesswork out of the recruitment process and assuring job candidates have the traits necessary for their new potential gig before engaging in the interview process.
"The acquisition of Jobspotting enables more efficient hiring through machine learning, big data, and soon artificial intelligence," said Jerome Ternynck, Founder & CEO of SmartRecruiters. "Companies can save time searching, interviewing and securing the best talent. This data-driven approach saves recruiters time and positions companies to win the war for talent."
The ability to infer information from data sets has broad applications in many aspects of business. At the root of the information is better understanding of human behavior - an invaluable tool for human resources professionals and job recruiters hoping to retain key employees.
Support HuffPost
The Stakes Have Never Been Higher
Related
Popular in the Community