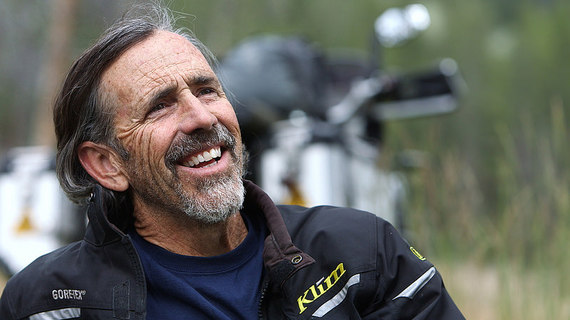 It's not often you meet someone with such a sweet gentle spirit. But that's exactly what you encounter when coming into contact with New York Times best-selling author of Wild at Heart, John Eldredge.
We came together to talk about his new film, A Story Worth Living. Which follows Eldredge and his three sons, all novice off-road bike riders, together with two life-long friends, as they take on Colorado back country on motorcycles to create a documentary about life, meaning and the longing to be part of an adventure bigger than one's self.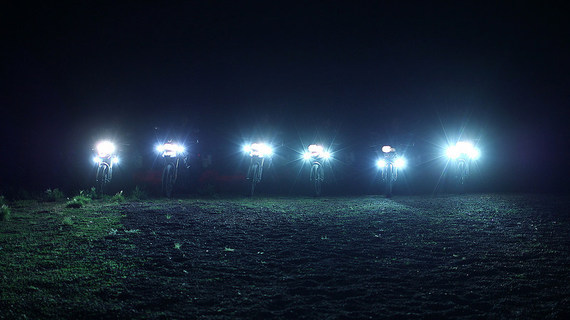 The day of the interview, I had been panicking all day with nervousness. Not because I was scared about the conversation or feeling unprepared. It was because I was fearful that my 6 month old co-worker and teething daughter, would be crying uncontrollably throughout the phone interview. And boy, oh' boy, did she not let me down.
As soon as we began the interview Eldredge's calming demeanor set the tone for the rest of the conversation. He reassured me that things would be okay if my daughter began to fuss and the interview flowed seamlessly with a few moments of crying here and there.
We talked about all the film encompasses fear, vulnerability, shame, and redemption. Eldredge states, "Stories are the way we make sense of things and our lives, it's how we relate to others." Eldredge says what prompted him to take the trip was his frustration with, "watching adventure films that didn't have a lot of meaning." It was also his goal to show "a family redemption story," where he and his sons could become closer as a family and share this bonding experience.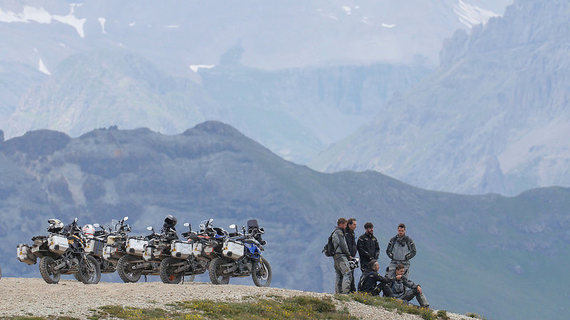 While on their adventure they do just that, by having emotionally raw and vulnerable conversations. They test their fears with each other and grow on the rugged unfamiliar terrain. Discussing everything from love, loss, to grief. Openly talking about things you don't see many guys connecting and sharing. I felt as if I was able to see a side to men that hasn't been shown before. The film capturing the heart and soul of men discovering new and old parts of themselves.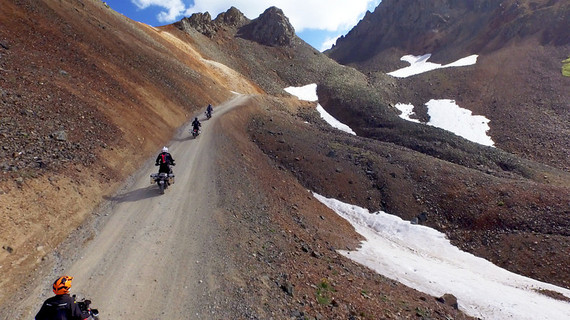 One moment that touched me the most from the film, is Eldredge's story about the loss of his father. He describes an emotional response he has while watching the movie "A River Runs Through It", a story about a man and his sons who enjoy fly fishing. This particular pastime, a hobby he enjoyed with his own father, but now he does alone since his father's death. And one day after fishing, he comes home angry and upset, crying out, "I'll never find him out there." Eldredge hadn't realized he was searching for his father and longing for that relationship until that moment. His admittance of this loss is a poignant scene in the documentary and the guys along the journey support him in the community they've built while riding.
Eldredge says adventures like these, "Build courage and self-confidence, You learn a lot about yourself." This film is for those, "trying to make sense out of their own story." And he desires that those watching walk away knowing, "That your story makes sense and there is reason for hope."
"A Story Worth Living" is a film that anyone can identify with. I found comfort in knowing that the story I have has meaning, we're never truly alone in our life's course, and that there is always redemption if we are willing to find it.
I invite you all to see the this movie with me when it arrives in select U.S. theatres on Thursday, May 19 at 7:00 p.m. local time.
Dominique Mack (@just_dmack) is a writer, counselor, and advocate whose vision is to help people heal through their own stories. She hails from Brunswick, GA and regularly blogs for those finding their way at: http://www.dominiquemack.com/ She can be reached at dmack1012@gmail.com
Related
Popular in the Community