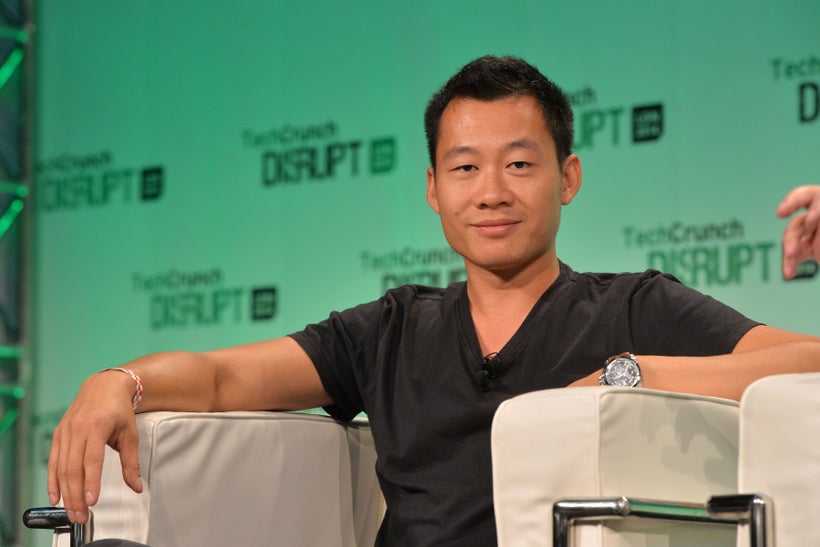 Justin Kan is the founder of Whale, an application that acts as the go-to source for questions and answers from your favorite influencers and experts in a video form. Prior to Whale, Justin founded, Twitch, which was acquired by Amazon for $1B — He currently serves as a partner at Y Combinator.
Determination
Q: What are some challenges you faced when developing your venture?     
Getting to the right idea is often difficult. We started the company that turned into Whale about a year and a half ago working on an entirely different project, a music discovery platform called The Drop. Eventually, after failing to get traction, this turned into The Artist Union, a platform for musicians to promote themselves on social media. AU was getting traction (and continues to grow!) but we decided the market wasn't big enough and that we wanted to work on an idea that was truly big.
The idea we thought of was Whale, which grew out of my experience using Snapchat to give entrepreneurship advice. I loved giving advice through video (it's fast, convenient, and the easiest way to produce content), but I didn't love that the videos disappeared over time and that people often asked me the same questions. We thought there was room for a new app that centralized a repository of questions and answers from your favorite influencers and experts.
Q: Was there any point when you thought it was over? That you were going to fail? 
We've never been "close to death" at Whale in the same way I've been at other startups. Part of having the experience of building a company from nothing all the way to a billion dollar exit is that I realize nothing happens overnight. The process of building a startup is incremental improvement over time, and so most of what we've spent our time on at Whale is testing what our community likes and iterating with them.
Flexibility 
Q: As an entrepreneur how important has flexibility been in developing your venture? 
Flexibility is very important, because no plan survives contact with reality. Most of the planning and thought that goes into Whale is us analyzing and reacting to what our community is using our platform for, and trying to build features to encourage greater usage. 
For example, when we first started building Whale, all questions were "paid"; the asker pledged to pay the answerer some amount of money to answer. But fairly immediately we realized some of our experts wanted to answer questions for free, and once we let them more than 2/3s of questions are now answered for free by the expert. 
In any startup you have to be flexible and learn from what your community wants.
Imagination
Q: What was was your spark, where did it come from?  
Whale came from two places: looking at the advice I was giving to entrepreneurs on social media like Snapchat, my own blog, and Twitter, and also from discovering a similar Chinese Q&A app called Fenda. Unlike Fenda, we decided to build the app around video, because we thought it was a more engaging experience.
4. What are your non-work habits that help you with your work-life balance?
I try to spend a lot of time with my family and friends, and not to get too stressed out about work. You have to remember that 90% of the shit you shovel is likely irrelevant in the long run anyways.
5. What is your best tip for entrepreneurs? 
Get started. There's no way to be successful if you don't start.
REAL LIFE. REAL NEWS. REAL VOICES.
Help us tell more of the stories that matter from voices that too often remain unheard.
This post was published on the now-closed HuffPost Contributor platform. Contributors control their own work and posted freely to our site. If you need to flag this entry as abusive,
send us an email
.