There's been excitement, and rightly so, over the recent news reports that the NFL had hired its first full-time female coach. Kathryn Smith was selected by the Buffalo Bills as an assistant coach.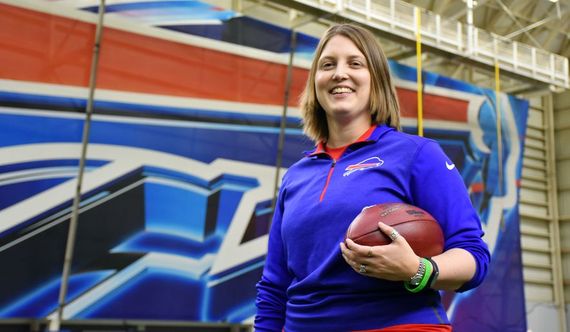 This adds to a mixed bag of celebrations for woman's accomplishments recently. It seems more often than not when we celebrate historic gains for women in a particular field or industry, we are also bemoaning our continued omission in another; a fact that is not lost on the National Women's History Museum.
At the start of 2016, a check of 'where are the women' studies gave sobering updates on women in business, sports and serving in elected office. At the end of December, Forbes Broadsheet noted that the number of women CEOs had dropped from 24 to 22-- and that's after reaching a historic high of 24 in 2015.
But there was also the good news that the number of women serving as chief financial officers in Fortune 500 companies had increased. There are now 58 female CFOs and on average they are earning more than their male peers. Now, there's a flip. In a traditionally male-dominated industry (almost 90 percent of Fortune 500 companies CFOs are male) women are leading the way and charging ahead.
And while we cheer the arrival of Kathryn Smith as a full-time coach presence in the NFL, we are saddened by the departure of Jen Welter, who just last summer was hailed as the NFL's first female coach even though her position was listed as an internship. Her internship ended last September.
And let's not forget that for the first time, the U.S. Congress has a whopping 104 sitting female members. That's the highest it has ever been.
The National Women's History Museum celebrates these moments and what they mean for women in gaining parity. But we know that these fist-pumping achievements are not translating to a world of equal opportunity and equal progress.
These breakthroughs should be celebrated. But we can't ignore that even these glass ceiling shattering moments are tempered by the struggle that still exist for women in so many other areas. A study by Pew Center found the public believes and acknowledges there is a double standard about women and leadership.
Think about our championship women's soccer team. A group of talented athletes, who the world learned, is paid 40 times less than their male counterparts who only made it to the semi-finals. Arguably, there are many reasons for the inequality including, as one columnist, noted the sponsorship draw for men's soccer over women's soccer. To this, I would argue if women's sports were given better billing, we might discover it attracts just as much sponsorship. Has that been tested?
Granted, we are doing better, but when studies suggest that it will take almost a century for young girls to learn as much about women as they do about men from their history textbooks (currently only 15 percent of historical figures mentioned are women). Or when our young boys and girls visit national monuments and all they see again and again are images and memorials dedicated to our forefathers, is it any wonder that we are only seeing such limited acknowledgement of women's contributions. So, I ask where are our heroines?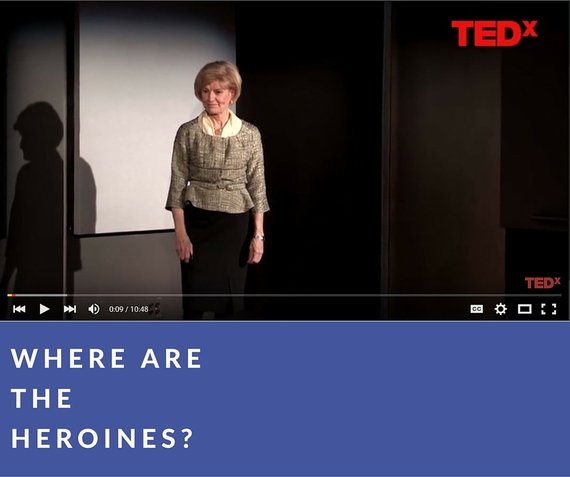 We know there are many, just take a quick look at our Facebook page. Every day, we feature at least three women in history and their accomplishment or contribution to the country; from medicine, to architecture, business and sports. Women have a long history of doing great things - unfortunately, our country has not been good at recognizing them.
We want to change that. That's why we are working to build a first-class museum that will exhibit and share the stories of women across the ages and help inspire our girls so they can build a future where we are no longer just celebrating isolated victories of women breaking barriers.
Calling all HuffPost superfans!
Sign up for membership to become a founding member and help shape HuffPost's next chapter