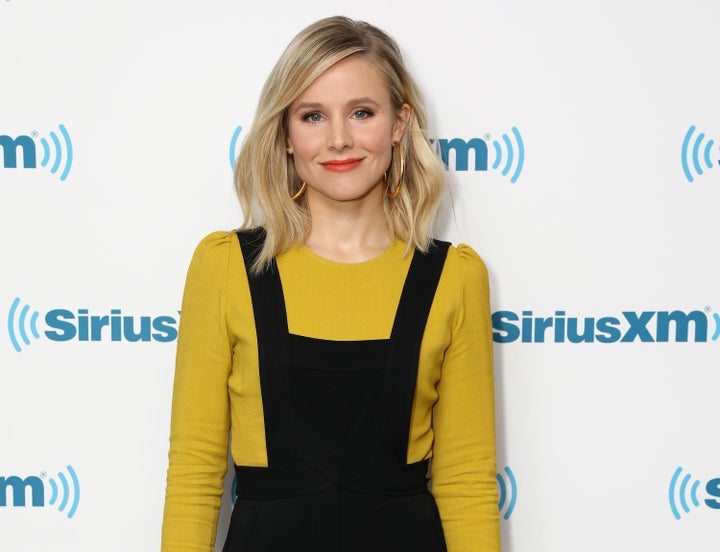 As I rode an elevator up to a midtown hotel suite for an interview with Kristen Bell about her green lifestyle, a news alert buzzed on my phone. President Donald Trump's administration had approved the construction of the/www.huffingtonpost.com/news/keystone-pipeline/"}}" data-beacon-parsed="true"> Keystone XL pipeline, a project climate change activists have advocated against for years because of its potentially damaging impact on the environment.
The "Good Place" star was in town to promote eco-friendly and sustainable living by way of her new partnership with Tide purclean and the World Wildlife Fund, which will receive $5 every time someone pledges to live clean using energy saving products. 
The irony of the moment was not lost on me or Bell, who has used her platform to advocate for causes like /www.huffingtonpost.com/2011/10/13/kristen-bell-water-conservation_n_1008943.html#s405980&title=Kristen_Bell"}}" data-beacon-parsed="true">water conservation and animal rights, as we sat down in between a stuffed animal sloth. (Please take a moment now to watch her meltdown over meeting a sloth IRL, if you don't get the reference.) 
"We all have to start thinking about passing earth on," Bell told The Huffington Post. "It's not here to be used and abused. I'm inspired by companies that are doing it right."
Since we can't look to the current administration to enact policies to combat climate change ― Trump's proposed budget slashes the Environmental Protection Agency's funding by nearly one-third ― Bell is hoping to instead empower regular ol' you and me to make eco-friendly choices every day. 
"People are realizing that everything is in the hands of the consumer. The irony is that it always has been because you vote with your dollars," she said. "When the consumer makes their desires known to companies, they have no choice but to give us what we want. That's how capitalism works and it can work for us if we are loud and proud and protect what we care about." 
"[The No Kids Policy] saw a lot, if not all, positive feedback and people started to acknowledge the kind of media they were purchasing and the pictures they were looking at were harmful or damaging to children and they started to care about that." 
The actress hopes that these small steps, be it which gossip magazine or detergent we buy, will begin to add up and create real change. But in typical Bell fashion, she admits that life does have the tendency to get in the way of being the perfect mother, spouse and, yes, environmentalist. 
"I don't do it 100 percent right," she said. "I'm not without blemishes, but I get inspired by things everywhere."
Calling all HuffPost superfans!
Sign up for membership to become a founding member and help shape HuffPost's next chapter
BEFORE YOU GO
PHOTO GALLERY
Kristen Bell Red Carpet Photos