All eyes have been on the youngest of the Kardashian/Jenner clan as Kylie Jenner continues to take on the fashion world. With her latest decision to go blonde for New York fashion week, many argue she's not just following in Kim Kardashian's fashion footsteps but stealing her style. Whether or not Kim was the one to start a trend, it's Kylie who's the one that ignites it into a global sensation. Kylie fans took to the polls on the Wishbone App to decide the extent of her influence on the latest trends.
It's All About the Heels
Heeled ankle boots have been all the rage amongst celebrities and Selena Gomez especially has worked the look a number of times. However, Kylie Jenner's take on the lace up heels is what's become the trending fashion statement.
Iconic Features
Since Cara Delevingne blew up in the modeling industry no one could get over her trademark brows. But Kylie's lip transformation started a bigger craze for pouty lips. Even though it's known her lips aren't au naturel, many were so eager to look like her that they resorted to the Kylie Lip Challenge. Although the results were terrifying, it just comes to show how far people will go to follow Kylie' footsteps!
Start of the Matte
One of Kylie's biggest hits is her line of cosmetics that made bold, matte lips a must. The simple reds and pinks have been replaced with matte browns and purples for an overall more daring look.
Braids on Point
The Kardashian/Jenner fam have each rocked the braids at some point in time but Kylie always brings it to the next level. Her creative use of braids inspires fans to step up their game when it comes to hairstyling!
Getting Colorful
Most of all, Kylie's fans anticipate what color wig she will wear next. Other celebrities may have been wearing wigs before Kylie stepped on to the scene but she is the one who made it a fashion norm.
You can't deny Kylie's influence on all things fashion. We can only guess what trends she'll ignite next!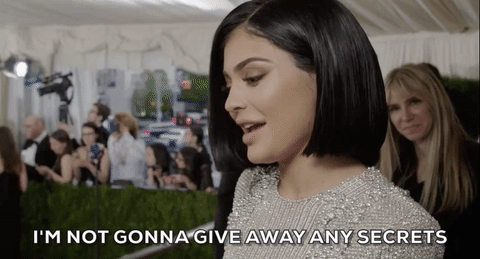 REAL LIFE. REAL NEWS. REAL VOICES.
Help us tell more of the stories that matter from voices that too often remain unheard.