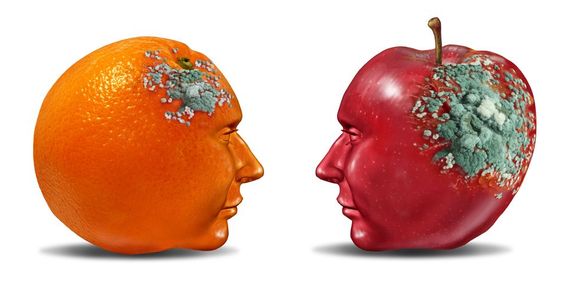 In our 3rd annual CMO Innovation Trends study, participants told us their two biggest challenges are a lack of talent to address business imperatives and effectively building a strong brand across online and offline touch points. What's a CMO to do when resources are this scarce, yet growth is an imperative? Many turn to partnering.
Today, partnering is often the first strategy CMOs evaluate to help their organization reach new audiences, test new products, accelerate domain knowledge or IP, expand geographically, access capital sources, and close revenue shortfalls. Yet the probability of success is quite low: in 2014, the BPI Network and The CMO Council reported dismal results from alliances. They interviewed 330 companies and found that 80 percent deem the majority of their efforts unsuccessful. That's a sobering rate.
Other factors can exacerbate well-intentioned partnerships. The most common pitfalls occur when:
Disproportionate commitment levels emerge. One partner becomes overly eager to gain market traction, and invests significantly more resources in the relationship than the other. Martina Navratilova, among others, has been quoted as saying "The difference between involvement and commitment is like ham and eggs. The chicken is involved; the pig is committed."
Partnership scope creep sabotages potential. Look no further than the 2014 Apple-IBM alliance. This announcement was intergalactic in scope. Initially, both companies triggered a PR tsunami. Within weeks, we heard crickets.
Partners suffer from "shared goal amnesia." Daina Middleton, Principal with Larcen Consulting Group, observed this ailment at Hewlett-Packard. In 2007, Middleton led ProjectDirect, an HP alliance with YouTube and several creative agencies.
These were the early days for user-generated video, when YouTube employed just 14 people. "Organizations have a tendency to default back to their personal objectives. For that reason, it was critical for engagement leads to continually direct all parties back to the higher mission. " That persistence and focus paid off. HP customers voluntarily posted personal stories of how they used HP products, generating 188 million impressions and 1.37 million video views.
As you explore partner strategies, consider these four preventive actions:
Go slow, then go fast. Kare Anderson, author of Smart Partnering, has discovered that "the second and third partnership is better than the first." She has found that "specificity is where success happens. Be extremely clear about the kind of organization you want to partner with, and how. Make the stakes low the first time: make your first initiative simple, short term and concrete."
Study the prospective partner's culture for mutual fit. What are their strengths? What is their reputation for handling conflict? Can you assign some secret shoppers to call their sales and customer support teams to see how they operate?
Several years ago, I failed miserably with this strategy. A fast growth services firm approached me about joining forces for a series of marketing events. Our initial goal was to mutually generate new leads and offer great value to our CMO audience.
Here's the good news: within six months, the events triggered a 2% revenue lift for our partner, and a 45x return on their year 1 investment. The executive sponsor was pleased. The bad news: one of the "silent" co-founders never liked the terms of our alliance. When renewal time appeared, Mr. Silent refused to discuss our alliance with me directly. With great fanfare, he terminated our agreement. I was remiss in engaging Mr. Silent early in the partnership.
Co-mingle resources. When you ask your top customers their top three partners or vendors, whom do they recommend? How might you efficiently publish that stellar resource list across your customer base? They might be their favorite wine shop, personalization software firm, event promotion platform, or gift provider. This strategy creates value and visibility for all concerned.
Implement guidelines that appeal to the prospective partner's enlightened self-interest. For example, within the Quantified Self online community of over 400,000 volunteers, participants experiment with self-tracking tools (think Jawbone and Fitbit) that contribute to our growing, global body of scientific and clinical breakthroughs. Novartis is endorsing Quantified Self. Anderson reports that Novartis pays QS volunteers to participate in drug studies. In return, participants track their progress and provide candid feedback. Novartis also joined the Patient Reported Outcomes Consortium. In both cases, Novartis will help dramatically reduce chronic illness through self-reporting and tracking.
I'm encouraged by a recent partnership between Staples and Workbar LLC, an office-sharing startup. Their initial, conservative partnering plan exemplifies these four strategies. They will initially offer workspace at three stores in the Boston area. Staples benefits by driving more foot traffic to their stores, which have reported declining revenues for four years, and minimizes capital outlay. Workbar can reach thousands of new, loyal Staples customers who need a welcoming office space and helpful professional community. Objectives are clear and customers ultimately win.
Don't let sobering statistics, resource constraints, or self-interest detract you from pursuing mutually powerful partnerships. These four strategies will help you set the proper foundation.
Lisa Nirell delivers fresh marketing innovation and strategy insights through her high-level CMO programs and her speaking engagements. She is the author of The Mindful Marketer. To learn more, download her latest CMO Innovation Trends study.
Related
Popular in the Community