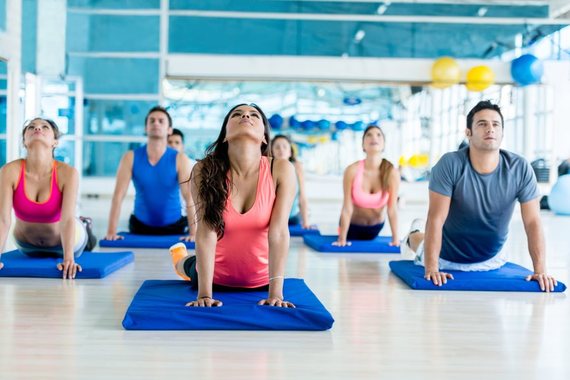 The 2010 current population's reports on baby boomers revealed that about 72% of boomer men and 67% of boomer women are overweight or obese. This is a devastating news considering how obesity is interlinked with other chronic health conditions. The report went further by inferring that by 2030 baby boomer will experience almost double the incident of having all three chronic conditions of hypertension, heart disease and diabetes.
This situation has dire implication for Medicare- the federal health program which baby boomers signed up for in record numbers to avoid soaring health care costs. It is now expected that Medicare will spend 72% more for the remaining lifetime of a typical 65-year-old in 2030 than it is now.
The question then is how do we tackle this issue?
Maybe the baby boomer could learn one or two things from the Millennials in bringing the situation under control.
Millennials: The Fitness Fanatics
A big part of the solution to weight crisis of the baby boomer is fitness. This is one area of life where baby boomers could learn from the millennials. For Millennials, the issue of fitness and wellness is a daily, active pursuit.
A study showed that 76% of all regular exercisers are Millennials. The study also indicated that the Millennials are the group of people that are likely to go to the gym as 81% of Millennials say that they exercise regularly, compared to only 61% of Boomers.
Many reports have also indicated that the Millennials are not only exercising more, they are also eating smarter and smoking less than previous generations. While baby boomers have been noted to rely more on different categories of weight loss supplements, millennials on the other hand prefer to get their nutrients from foods and also rely more on technology like using apps to track training data, and online information to find the healthiest foods.
So, how does this affect medicare supplement plans and its financial sustainability in the future? A look into a report by Goldman Sachs on different generations' attitudes, spending patterns and progressions through major life stages revealed some information about the millennials that could be helpful.
According to the report, Millennials are far stingier than baby boomer, yet they spend more in wellness category than their parents. This shows the kind of importance Millennials place on healthy living and their overall attitude towards health.
One of the common denominator that helps reduce the instances of the three chronic health conditions tied to baby boomer's weight crisis is healthy living. Millennials are not just bunch of kiddos that are only concerned about how to grow a beard or getting twitter followers, their attitude towards fitness and healthy living is something baby boomers can adopt in facing the obesity crisis head-on.
Aside from being fitness fanatics, there are so many other positive things baby boomers can learn from the Millennials. According to Leon Rbibo, the CEO of The Pearl Source, Millennials have a lot to offer when it comes to stress and work-life balance. They know how to live and enjoy the small moments in life which then make them happier than the baby boomers.
This is also true because they are more capable of enjoying time that can't be measured in terms of productive output. Many studies have established how the kind of happy lifestyle of millennials tend to have positive impact of overall health.
Jim Hunt, the CEO of Vta Publications, said that one of the reasons Millennials are happier is because they are not obsessed with ownership as baby boomers are. With Millennials, they don't have to own everything - sharing is ok too. They called this sharing economy, a phenomenon that is responsible with success of companies like Airbnb, Uber, Lyft, e.t.c.
The millennials are also know to value experience over owning stuff. So, it is not surprising why many companies target millennials with advertising that play into the message of awesome experiences. An example of this is the case of Bed-in-a-box where they are targeting millennials with a promise of better sleeping experience with their mattress.
When it comes to healthy living and the kind of lifestyle that automatically prevent devastating health cost, it seems there are many ques baby boomers still need to take from their children. In order to save Medicare for the future and ensure its financial sustainability, insurance companies and government as a whole might need to start incentivizing some of these attributes of the millennials.
REAL LIFE. REAL NEWS. REAL VOICES.
Help us tell more of the stories that matter from voices that too often remain unheard.