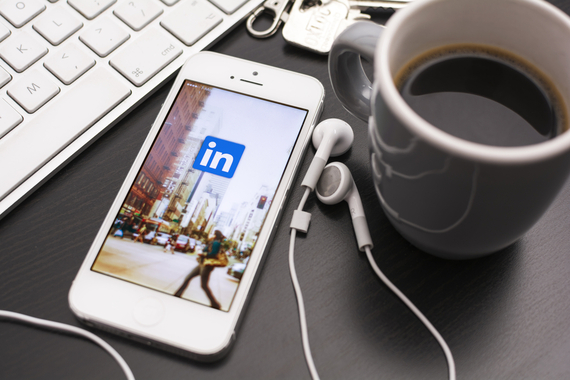 For some reason, LinkedIn and Google+ are being treated as the ugly stepsisters in the world of social media. People assume that no social media channel is more influential than Facebook and Twitter, and that they dictate the trends and topics.
But don't underestimate LinkedIn; the business and tech worlds haven't. According to recent statistics and industry research, LinkedIn is a fast pacing dark horse and the only real competitor in its field. LinkedIn deserves a spot at the cool table.
In the world of marketing it's all about knowing your audience. This is something that LinkedIn does right. They don't market themselves as a social media channel but rather as a professional network. This way, they eliminate the technical factor of competing with Facebook or Twitter. You can't lose if you aren't playing the same game.
LinkedIn is definitely not a small fish in the pond, with over 230 million LinkedIn users they are highly influential. When emerging yourself in this network you will realize that interactions are professional and topics are informative and educational.
A great feature of the LinkedIn network is LinkedIn Groups, a section of the main site that allows professionals to participate in discussions relating to their business. This platform enables you to post questions, share relevant content, post job openings, find answers and establish yourself as an industry expert.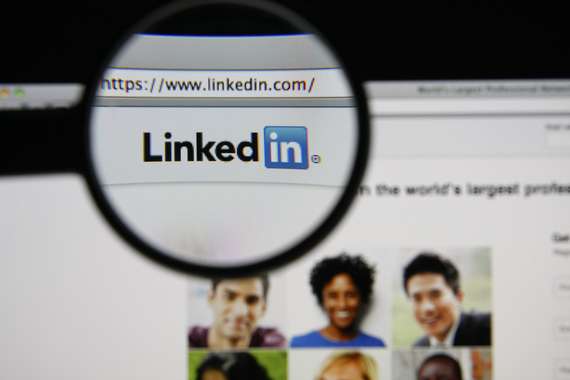 They Play a Key Role in the Business Market
LinkedIn has it's focus on the business realm and in many industries it is crucial to have a LinkedIn profile. This is a way in which you can showcase not only your experience, but also your personality. Think of it as an extension of your resumé. This is one of the main reasons why LinkedIn is still up able to play with the big guns - they showcase a platform where self-promotion is encouraged and expected and not 'out of place' like on other social media platforms.
On Facebook and Twitter you can also follow your favorite businesses and pages, but the news might get lost in the sea of personal updates on your newsfeed. Think of LinkedIn Today as your daily business newspaper.
The Perfect Platform for Self Promotion and Credibility
Google is like the Credibility Police, they determine what stays and what goes. The good news is that they love LinkedIn. See what happens if you have a LinkedIn profile and you do a Google Search for your name. Your profile should be one of the firsts to be listed in your search results.
LinkedIn groups your achievements and qualifications to form a career timeline. But since you are 'connected' with your previous employers and fellow colleagues they will be able to disprove your statements should it be inaccurate. That's where the credibility comes it, unlike other profiles you cannot make up qualifications or accomplishments unless you are ready to get busted and humiliated 'in front' of past and prospective employers.
Your website Page Rank is of utmost importance. It's all about attracting visitors to your business profile and it helps to have a search engine like Google on your side. Virtual Social Media explains that when your LinkedIn profile is 100% complete you will receive maximum exposure and favorable indexed in the search engines.
Think of your page as your career profile, showcasing all your skills and experience. LinkedIn is where you can show your industry peers that you are an expert in your field. Share your insights on Group Page and assist others to push yourself ahead from the pack.
One of the main reasons why LinkedIn is still keeping up with the Jones' is because they know how to set themselves apart, add features that are only relevant to their network, and connect people on more than just a social level.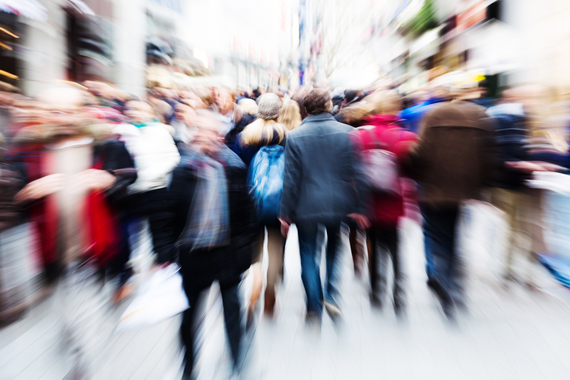 LinkedIn has become the go-to source for professionals of all ages and they've firmly settled without any real competitors. There are numerous sources explaining just how much LinkedIn has been growing since they entered the scene. Back in January 2013, after just ten years in the business LinkedIn reached their 200 million users mark. According to their June 2014 rankings on eBizMBA's website, LinkedIn currently ranks 3 in the Top 15 Most Popular Social Networking Sites and web traffic grew by 34.51% in 2013.
ROI Research conducted a study determining that almost 60% of social media users deem LinkedIn as their most important social network. Most users that have LinkedIn will have Facebook and Twitter as well, so saying that many of them prefer LinkedIn shows that LinkedIn might even BE the Jones' in some cases.
Apart from testing out their own features, LinkedIn also emulates what has been working on other social networks. They've seen the success of the Facebook features such as the 'share' and 'like' button and a 'mention' feature on Twitter. It would be taking a step backwards if you don't implement these features on your network.
LinkedIn is updating and improving their website on a regular basis. They've transformed from a online resumé service to a multi-purpose website with search options, career pages, ad placements and discussion forums. Since 2012 it has been responsive on mobile and other platforms. Where in the past you weren't even able to upload images you can have 'visual' examples of your work as well.
If you know the Jones' you are probably watching their every move. The rich and famous are in the spotlight and takes makes it easier to compare and compete with them. LinkedIn has been using what works for other platforms and also implemented their own features to satisfy the needs of their market. It's one thing to keep up with the Jones', but another to actually become one of their biggest rivals.