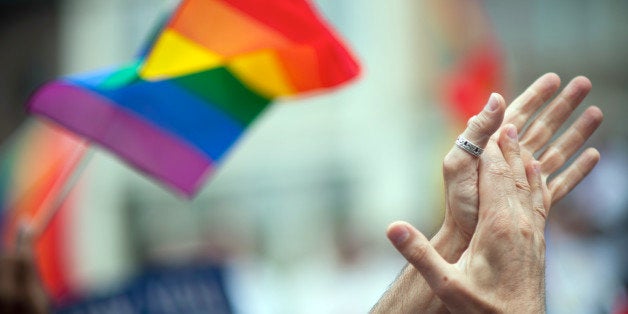 While this year will be touted as a landmark year for LGBTQ rights, 12 transgender women have already been murdered in 2015. More than 26 million Facebook users turned their profile pictures rainbow to support LGBTQ people's right to marry -- and that same week a San Francisco mural celebrating LGBTQ Latinos was set on fire. The #LoveWins hashtag dominated social media celebrating the historic marriage equality decision, but for love to truly win, we need family and community acceptance of all LGBTQ people.

Ask any parent what they want for their children and you'll hear them say things like health, happiness and success. If there was one thing you could do that would ensure that your family members would have a reduced chance of suicide, substance abuse, unsafe sex, and homelessness, would you do it? Most of us wouldn't hesitate to say yes. And that is how #LoveWins. That one thing we can all do is accept and support our LGBTQ family and community members.

As a queer Latina, I felt I had to choose between my culture and my sexual orientation, between my neighborhood and my LGBTQ community, and between my families given and chosen. Being queer and Latina meant being labeled as "other" in my family and community. It meant hiding who I truly am and telling lies for self-preservation. When #LoveWins we don't have to choose and we don't have to hide.

Not having to choose is why I joined Somos Familia. We work with families to increase family and community acceptance and reduce LGBTQ youth suicide, homelessness, substance abuse and unsafe sex. The goal is not for every family to join their local Pride parade, but even moderate levels of family acceptance are proven to reduce health risks for LGBTQ people. We work with both families that know that they have LGBTQ family members and those who don't because it takes our whole community to keep LGBTQ people safe.

According to a Williams Institute study, more than half of the LGBTQ homeless youth surveyed were forced out of their homes or ran away from home because of their sexual orientation or gender identity/expression. It is estimated that nearly 45 percent of homeless youth identify as LGBTQ.

Family acceptance is a matter of life and death for LGBTQ people. A Family Acceptance Project study found that LGBTQ youth that are strongly rejected by their families face eight times more likelihood of committing suicide and six times greater chance of substance abuse. But all of these numbers decreased with even a little bit of acceptance.

History has taught us that divided we fall. Staying united as a family and as a community is the key to thriving. Families don't have to fully understand sexual orientation and gender identity to support their LGBTQ children, but they do have to work toward accepting them as they are.

Some parents may think that imposing their belief system on their children will protect them and keep them safe. Sometimes families believe that rejecting their children will force them to change but our sexual orientation and gender identity are not a choice.

One mother that is part of Somos Familia, Alba, told us about defending her son's sexual orientation to her own mother who said being gay is a defect. Our interactions with family influence who we are as community members and how we treat others. This is why at Somos Familia we know how important it is for families to lead the way in transforming our communities. Our communities need us to take the lead in and outside of our homes, just like Alba. Acceptance starts at home but it can't stop there. We must take that acceptance into our communities for love to truly win.

If #LoveWins at home, violence against LGBTQ people will decrease in our neighborhoods. Violence, homelessness, suicide, and substance abuse are incredibly complex issues. Family acceptance is not a cure all for issues faced by the LGBTQ community. But the love of family plays an important role. Family is our support system and our safety net.

Accepting someone you believe to be making a mistake is difficult. Parents we work with often fear how much harder their children's lives will be because of their sexual orientation and gender identity. As immigrants who have struggled in a new land, part of their initial rejection is triggered by their own struggle with otherness.

Rejection hurts LGBTQ people in many ways but the one thing it doesn't do is change their sexual orientation or gender identity. Supporting LGBTQ people in your family and community is transformative and makes a true difference. #LoveWins in every scenario.
Before You Go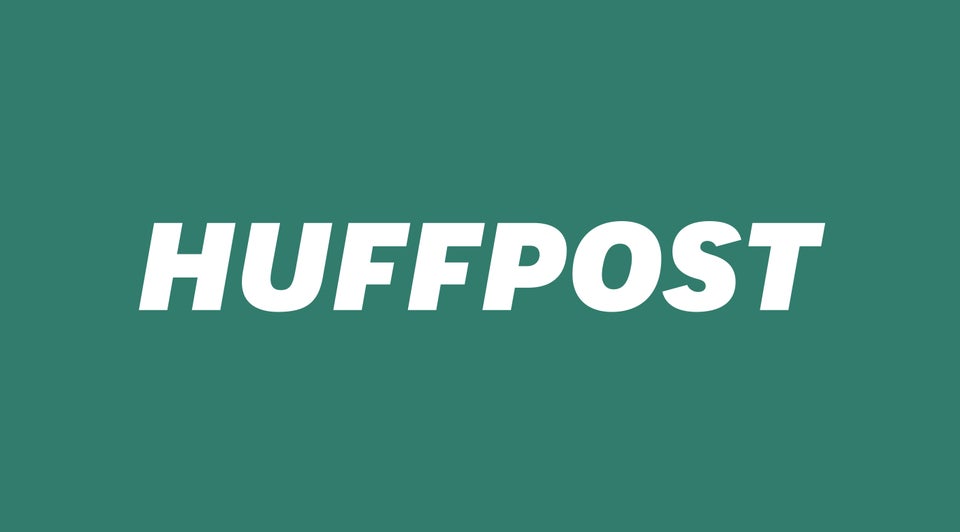 33 Great Moments In Cultural History That Wouldn't Have Happened Without LGBT People