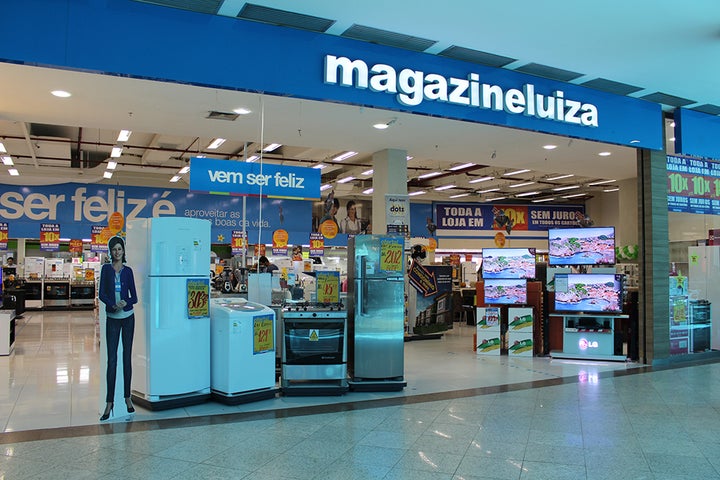 Retail is a tough business. In Brazil, it's brutal.
Tight margins, lots of overhead, turbulent markets, and that's just the start. In Brazil, retailers contend with extreme political and economic instability, tax and regulatory complexity, and the uniquely challenging logistical and operational hurdles owing to its immense size and challenging infrastructure in the country.
Dozens of major national and international players do battle every day to serve Brazil's massive consumer market. Walmart has spent billions of dollars to break into the market, yet it still seems to have a tenuous foothold.
Against this backdrop, one of Brazil's hometown retailers (and a customer of my employer, Apigee), Magazine Luiza, was recently the number one performing stock in Brazil, topping even Petrobras with a stock price increase of over 400%. Last quarter, the company reported breakout earnings of 33% growth in e-commerce and 28.9% EBITDA, accompanied by reductions in debt and improved cash flow – impressive results for any retailer operating in the US or Europe, but downright extraordinary given the challenges facing retail companies in Brazil today.
So how did they do it? Like many seemingly overnight successes, the story behind Magazine Luiza's strong performance has its roots in digital bets made over several years by leadership willing to take a risk and bring in outside perspectives.
Decision 1: Choosing the right innovation model
Magazine Luiza's then COO, now CEO, Frederico Trajano, closely watched the retail industry's massive shift with the rise of mobile shopping.
Having been the founder of Magazine Luiza's original e-commerce business during Web 1.0, Trajano was no stranger to the impact of digital in retail. He also made frequent trips to Silicon Valley and closely watched the entry of foreign competitors into the already crowded Brazilian retail market. He recognized they were no longer just competing against traditional Brazilian retail or e-commerce rivals; their market was now influenced by global internet giants as well.
When Trajano launched Luiza Labs to address this shift, he made three decisions that led to successes that others missed. First, he picked the right people, including the gifted software developer Andre Fatala, to run the team. Second, he freed the team to experiment with new technologies and development methodologies outside of the organization's existing processes. Third, and most importantly, he enabled Luiza Labs to bring value directly to the core ecommerce business.
Unlike many innovation efforts that focus on big vision moonshots, the Luiza Labs team initially focused on small but impactful projects such as setting up a wedding registry. These projects enabled them to hone their skills and iterate/fail rapidly. The first glimmer of something bigger came with the labs' first real digital venture: Magazine Voce ("Your Store"), which enabled aficionados of products sold by Magazine Luiza (mostly electronics and cell phones) to sell these products to their friends and family over Facebook and make a small profit.
This program enabled Magazine Luiza to begin to harness the power of another internet juggernaut to reach customers far from its stores and expand its sales power using a digital affiliate strategy.
Decision 2: Bringing Digital Innovation to the Core of the Business
In most enterprises, digital labs are kept 'safely' at bay in the outskirts of the core business where they can shine without causing any disruption. As a consequence, many of these innovation groups end up languishing or shut down for lack of 'business value.'
Organizations that succeed at digital find ways to bring the innovators back into the organization to drive value at the core of the business. In the case of Magazine Luiza, as the success of early projects grew, Trajano continued investing heavily in Luiza Labs - which expanded to 100+ developers and into its own building. He pushed to expand their use of modern development techniques, APIs, and digital platform approaches throughout the broader IT organization.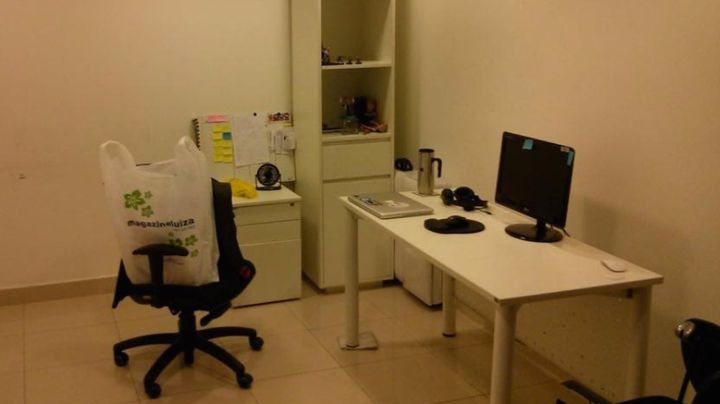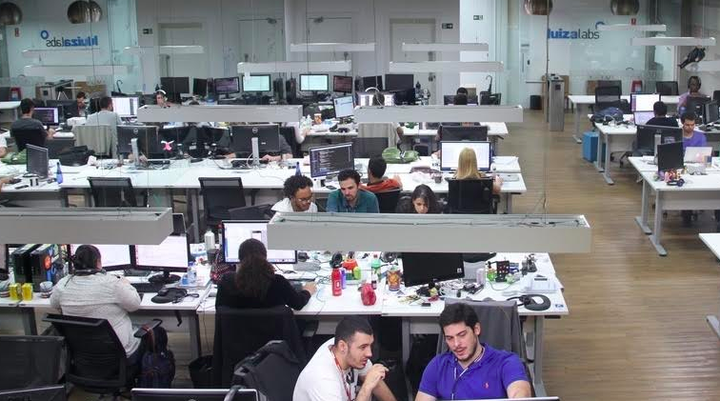 Luiza Labs had such an impact on the business that Trajano and his in-house strategy team realized that making plans for 'retail' and 'e-commerce' separately didn't work anymore. Retail and e-commerce were morphing into a digital imperative for all of Magazine Luiza.
In the fall of 2014, Magazine Luiza adopted a new strategic plan to apply the 'digital' approach pioneered by the Luiza Labs team to the whole company. Magazine Luiza was shifting from a brick and mortar chain with an e-commerce business to a digital business with physical points of sale.
This seemly simple decision had profound implications. In sum, Magazine Luiza would rethink virtually every aspect of how it did business, from the products it sold and the way it sold them, to its in-store experience, its e-commerce and mobile channels, and its supply chain and logistics management.
Decision 3: Using their existing culture to power the transformation
True digital transformation brings about an existential crisis for many organization, and the same was true for Magazine Luiza . On the one hand, company leadership knew they needed to evolve to a new digital focus. On the other, there was a loyal workforce of more than 24,000 employees who were at the heart of the retailer's 50 years of success.
Declaring their workers obsolete and relegating them to unemployment didn't fit the company's broader mission. So, rather than shut down or reduce investment in physical stores to focus on new digital properties, they chose to leverage digital technologies to empower their salespeople and improve their stores.
Magazine Luiza accompanied its digital transformation with a massive education effort for leaders from its 800 retail stores with seminars on social media, big data, omni-channel strategy, and other key digital topics. In subsequent months, training focused on helping all employees become digital guides for customers.
In this way, being digital took on a missionary's zeal. What started as an experiment in a closet became something much larger. It was about more than selling household goods and electronics – it was about making the benefits of the digital economy available to ordinary Brazilians, both for their customers and employees.
Decision 4: Opening up a digital marketplace
One of the toughest hurdles for most brands – particularly those with a long and storied legacy – is coming to grips with the reality that, to harness the power of network effects, they ultimately must open their platforms.
After investing 50 years in a brand synonymous with physical retail in Brazil (Magazine Luiza translates to "Luiza's Store"), they made the decision to give third-party sellers a way to leverage the company's significant brand clout in Brazil and sell on Magazine Luiza's platform. The company would now take a giant step beyond e-commerce, becoming a true digital platform business.
The Magazine Luiza experience, now several years into its journey, is the quintessential web 2.0 success story, one where deliberate decisions led to a digital transformation that holds lessons for businesses the world over. They've proven out that succeeding in digital transformation requires strong leadership and a willingness to take on enormous risk to pursue a vision in the face of uncertainty. Leaders must empower their most creative employees with modern software (cloud, APIs, web apps) and methodologies, and point this potent combination of tools and talent at the core of their business.
Doing so will not lead to disruption, but rebirth.
Popular in the Community