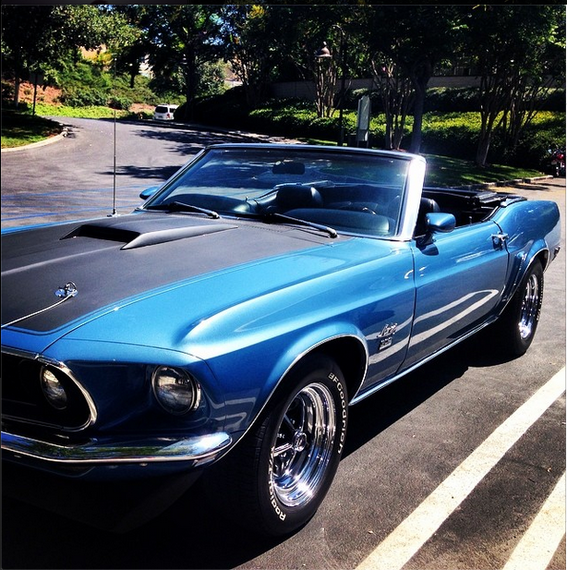 For Ed Loh, editor-in-chief of one of the most popular men's magazine's in the country, making the switch from being known as Motortrend magazine to just "Motortrend" wasn't a conscious strategic decision, it just happened. And it happened because their audience asked for it.
Loh didn't start his career as a car guy, he was high school science teacher who had a passion for photography. With a little luck and a lot of desire for creating engaging content, Loh landed at a small car magazine until he worked his way up and into his current Motortrend gig.
Two years ago he (and Motortrend) decided to dip a toe into the original content creator pool on Youtube. With all of their reader analytics and magazine knowledge they knew that cars like the Toyota Camry and Honda Accord were the best selling and most popular consumer cars. Thinking that they could build huge interest and attention around these icons they set out to develop an online web series around the concept. It failed miserably.
They went back to the laboratory and started creating content experiments that they tested on Youtube and tracked performance. What they discovered was that their fans wanted to see eye candy. In other words, aspirational cars like Lamborghini, Ferrari, Porsche and BMW drag racing against each other.
The spark of success soon ignited into a bigger flame. Soon original shows like WOT (Wide Open Throttle) were created and Motortrend's Youtube channel gained thousands, then millions of subscribers in a very short period of time. Their shift from paper to digital was gradual but now that they are in high gear online, there's no slowing down in sight.
Motortrend is leveraging their newfound digital presence by partnering with brands to do integrated content and sponsorship, like their series Road Kill with Dickies or Holley brands. There's a lot more under the hood to discover.
Get Behind the Brand and watch the entire episode to learn more about building a community, creating awesome content that gets shared and more.
As usual, Subscribe! to my Youtube channel to ensure that we can continue to bring you inspiring and insightful content for free. Tweet me @BryanElliott or leave a comment below to join the conversation. Thanks for watching!
Related
Popular in the Community