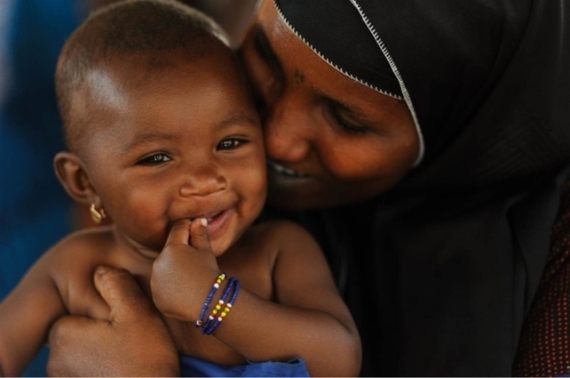 The clock is ticking loudly for all of us focused on achieving the Millennium Development Goals (MDGs), whose established end-date is December 31, 2015. We have made absolutely phenomenal progress since the goals were set, and there is much recent good news. A record number of malaria bednets were delivered in the first half of 2014, expected to save 600,000 children's lives over the next three years and bring us closer to achieving our goal of near-zero deaths by 2015. The latest figures indicate that we are well on our way to ending mother-to-child HIV transmission, with 2013 announced as the first year that fewer than 200,000 babies globally were newly infected with HIV among the countries working toward elimination, almost a 45% decrease from 2009. And important new funding-related commitments have been made in the past few months by diverse partners, particularly the Governments of Canada and the United States.
Yet with only 500 days remaining, I find myself thinking about what can still be done to improve the chances of reaching our goals. Three things rise to the top of my list: (1) securing a global financing boost that takes us to the MDG deadline and also lays the foundation for more sustainable funding approaches going forward, (2) ensuring the commitments of all players in global health to remain laser focused on saving lives and doing their best to track and report on those lives saved (3) identifying ways to maximize existing health service delivery platforms to do as much as possible to not "miss opportunities" for integration.
A Financing Boost for Now and the Future
On the financing front, there is a strong feeling among many in the global development community that new funding commitments for global health should seek impact now, but should do so in a framework that moves the world towards more sustainable funding going forward. This means a world in which countries are less reliant on outside foreign assistance. We need to encourage countries with high health burdens to play a bigger role in their own health financing, and we believe that this is possible. Many countries in Africa are joining other emerging and frontier markets to become better equipped to support internal financing for development, based on their growing economies, successful investments in health systems, strong leadership and better cross-border cooperation. Further, we have seen a variety of innovative financing approaches -- such as results-based and incentive financing -- that are driving positive health changes by securing the partnership and participation of countries themselves. With significant vision and leadership from essential funders such as the World Bank, Global Fund, and GAVI and the resolute commitment of governments like the US, Canada, Norway, UK and Sweden, we can count on having the resources -- and the vision -- needed to save more lives now and going forward. I look forward to the United Nations General Assembly in September as an "action forcing moment" to give our funding a boost that will take us to and through December 2015.
Committing to a "Lives Saved" Approach
The MDGs are powerful in great part because of the quantifiable nature of their targets, which can be hugely useful for planning. As such, counting lives saved -- or put another way, deaths averted -- must be front and center in our final push to achieve the Millennium Development Goals, and beyond. This is why we will continually seek to measure progress against a number of quarterly MDG Acceleration Roadmaps that were launched earlier this year, to keep track of progress as it occurs in real time. At its Acting on the Call event in June, USAID focused on a "lives saved" approach as a foundation for its reprogramming in 24 target countries representing 70% of maternal, newborn and child deaths. The fact that its proposed efforts have the potential to save 500,000 lives this year and next is an extraordinarily powerful message of vision and possibility. By tracking and presenting the "lives saved" impact of our work, we improve our ability to rally our most important constituents: funders, media, advocates and staff.
Ensuring There Are No "Missed Opportunities"
Finally, with so little time left to execute programs in the field to achieve the MDGs, we must seize opportunities where we find them and break down the walls often caused by funding streams and fault-lines between organizations. Many of the world's most vulnerable children are already being reached through a variety of outreach, supplemental and community-based health services, including child health weeks, supplemental immunization activities and seasonal malaria chemoprophylaxis (which will systematically deliver preventive drugs to the most vulnerable children at risk of malaria). Taking full advantage of these existing delivery channels represents one of the best available ways to prevent child death. We can no longer afford to miss opportunities. I encourage all of us to look hard at opportunities for smart integration and to maximize the carrying capacity of ongoing efforts. As World Bank President Jim Kim, Paul Farmer, and Michael Porter noted in the Lancet last September, "the biggest obstacle facing global health is a failure of delivery" and an essential approach to creating this value is through "shared delivery infrastructure." Not only is this a key accelerant for the MDGs, but it is at the core of health-systems development for years to come.
Let's approach the remaining 500 days fully aware of how our hard work can add up to millions of precious lives, and bring our ambitious goals closer than ever to the finish line.
To learn more about the work of the UN Special Envoy for Financing the Health Millennium Development Goals and for Malaria, visit www.mdghealthenvoy.org