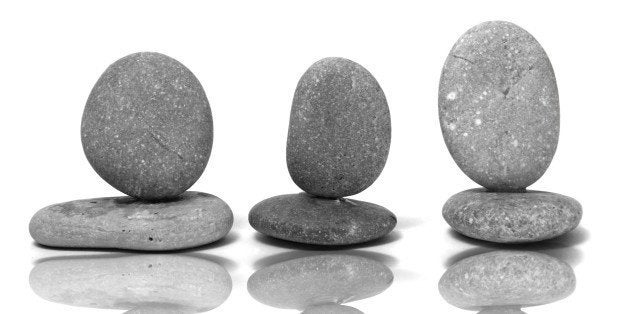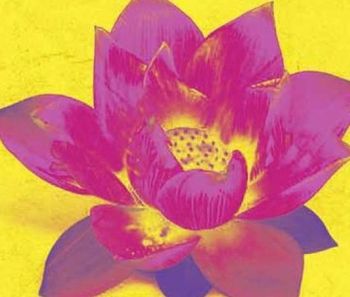 I sit still, close my eyes and breathe. That's it. Nothing more. Who'd have thought such a simple thing could change my life? A simple thing yes, but not an easy thing.
It wasn't happiness that drove me to a 10-day silent meditation retreat. My dream job had turned into a nightmare thanks to a new boss who was determined to make my working life a misery. I knew he wouldn't change. If I was to keep the job I loved there was only one thing I could change. Myself. My colleagues were skeptical. I talk for a living. How was I going to last 10 days without uttering a word? I did it because I was desperate.
I had done my research. I knew the physical pain, resulting from sitting cross-legged for 11 hours a day, was going to be tough. What I wasn't expecting was the emotional pain. In those silent hours my past came rushing at me with all its attendant demons: my childhood as a neglected kid in a crazy religious household; my past addictions to drugs, alcohol, food and stealing. Waves of rage, fear and self-loathing threatened to overwhelm me but I continued to meditate as I was instructed. Observe the breath, observe the sensations, remain aware, remain equanimous.
The theory is that when we're confronted by painful situations, if we don't react, then we liberate ourselves from past hurts as well as the present ones. They come to the surface, manifest as a sensation, then pass away. The basic tenet of the meditation technique is everything changes. Why get attached to something that's going to change? Why fear it, avoid it, crave it or hate it? It's not going to last. Just observe it and let it go. When the demons were flying at me with jagged teeth and tearing nails, when the pain was so great it felt as though my bones would rip through my flesh, I found it hard to believe that theory. But when I was able to keep breathing, to observe the sensations and not react to them, miracles happened. The physical pain dissolved into a thousand effervescent points of energy. It's one thing to know in your mind that everything changes but to get it on a physical level, in every cell of your body, is another.
The emotional pain also changed. I was shocked when an old wound demanded my complete attention. A relationship so wracked with obsession and betrayal it had destroyed my ability to trust. I thought I'd worked through it. Turns out I had only suppressed it. On day seven of the retreat there it was, slapping me around the face. I didn't react. I kept breathing, kept observing. The result was a life-changing realization and a sense of freedom I had never experienced before.
Having such insights in the closeted surrounds of a meditation center is one thing but what about back in the real world? Those 10 days have had a profound and lasting effect on my life. I used to be extremely reactive. My response to anyone in authority was one of resentment and defiance.
No wonder I never got on with my bosses. I stopped fighting, started listening and kept meditating. My work life improved. Eventually my boss moved on, but even while he was still there I was much happier. I didn't have to suffer anymore. But the biggest change has been in my personal life. I was terrified of relationships. Although I desperately wanted to, I could never commit, the fear was too great. Everything changes. Within 10 days of leaving the meditation retreat I met the man I would marry.