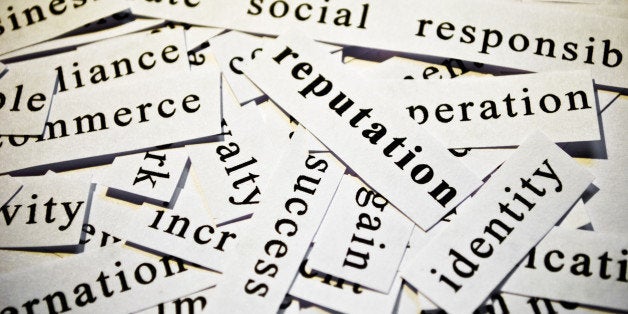 Microsoft acquired LinkedIn for $26.2 billion last week. For the 400 million people on LinkedIn, the deal will make it more imperative than ever for pros to proactively manage their professional reputations online as the integration between LinkedIn data and Office software evolves.
According to Microsoft CEO Satya Nadella, buying LinkedIn will create a "vibrant network that brings together a professional's information in LinkedIn's public network with the information in Office 365 and Dynamics. This combination will make it possible for new experiences such as a LinkedIn newsfeed that serves up articles based on the project you are working on and Office suggesting an expert to connect with via LinkedIn to help with a task you're trying to complete."
In other words - there is serious potential for business opportunities to become even more abundant through Microsoft's integration of LinkedIn data, at least for those who have ensured that their expertise is well represented on the platform. Soon, the first impression most pros make online (for example, to recruiters, vendors, business partners, colleagues, etc.) will no longer be on just LinkedIn.com, but it will potentially also apply to Microsoft integrations, such as Bing searches, Cortana voice commands, Outlook emails, and Office software.
Like most major social media, LinkedIn is constantly in a state of evolution. What it has to offer to you today is much more robust than the stagnant online resume/Rolodex you may have thought it to be when it launched 13 years ago. With the Microsoft purchase, the features are sure to continue to expand, most likely at a much faster pace.
Five steps to get started preparing for the changes - and the potential business opportunities that are likely to come with the platform's evolution -- include:
Identify your unique personal brand. What separates you from others in your field with similar experience? Focus on those key messages in your profile and social posts.
Build a solid LinkedIn profile. (You can download a free checklist here to guide you through how to optimize your profile section by section.)
Based on your expertise, publish articles to your LinkedIn profile that can serve your network.
Become strategically active on LinkedIn platforms: Lynda for training and Slideshare for presentations.
Schedule five minutes a day on your calendar to interact with your LinkedIn network and groups. (LinkedIn favors those who are consistently active on the site.)
Building a professional reputation online takes time, just as it does in person. Those who consistently invest a little time into their career growth are more likely to reap the benefits, regardless of how the Microsoft purchase specifically plays out. As the Chinese Proverb goes, "The best time to plant a tree was 20 years ago. The second best time is now."
Calling all HuffPost superfans!
Sign up for membership to become a founding member and help shape HuffPost's next chapter