Something big is happening in sports and you may not even know it. It's disrupting the business of ESPN and the major TV networks but is a huge opportunity for brands to reach Millennials.
I'm talking about the unprecedented growth of non-traditional sports that are being watched online with views into the billions.
John West is the CEO of Whistle Sports, a global sports media company that is re-imagining sports, together with professional leagues and a growing list of big name partners.
You know that Millennials are cutting cords faster than any other segment. They are bored with the traditional sports their dads and grandpas watch on TV so their attention is shifting elsewhere.
Last year WS acted more like a multi-channel network (MCN) focused on Youtube, attracting billions of unique eyeballs with help from content creators like Dude Perfect and Brodie Smith.
But West and team quickly realized there were massive audiences on the other social networks as well as opportunities to place their popular online talent in TV programming. Since then they have pivoted into becoming a media company and agency of sorts.
WS is building a new network to entertain, engage and empower new audiences with fun and unexpected content and activations.
On the content side they find and develop new stars and programming. On the business side they are connecting fans to experiences online and offline. Don't be surprised when you see a Whistle Sports RV touring and doing shows at a college campus near you.
This kind of unique sports experience opens the door for brands (and major sports leagues) to engage an elusive younger viewer who is mobile and social savvy and looking for something new. This new space also offers advertisers a rich ROI on many levels.
How does that one-time spend of $5M for 30 seconds on Super Sunday sound to brands now? Probably not so good...
Traditional advertising has been over-priced for a long time but now there is a valid reason to shift the ad dollars. With a fraction of what advertisers spend on the big game, they could reach massive numbers of Millennials by tapping into Whistle Sports channels or activations.
This is an exciting new space and things are moving quickly...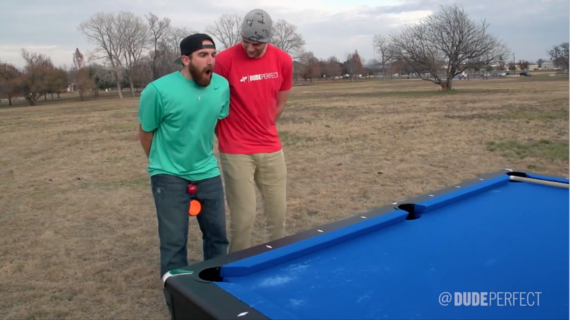 Watch the full video above and learn how Millennials are changing the game of sports. What did I leave out? Post a comment below or tweet me @BryanElliott and I promise to reply. Want to watch more Behind the Brand episodes? Go to http://bit.ly/GetBehindtheBrand
Here are 12 fun facts about millennials from the White House report from the Council of Economic Advisers:
Fact 1: Millennials are now the largest, most diverse generation in the U.S.
Fact 2: Millennials have been shaped by technology
Fact 3: Millennials value community, family, and creativity in their work
Fact 4: Millennials have invested in human capital more than previous generations
Fact 5: College-going Millennials are more likely to study social science and applied fields
Fact 6: Millennials will contend with the effects of starting their careers during a historic downturn for years to come
Fact 7: Investments in human capital are likely to have a substantial payoff for Millennials
Fact 8: Working Millennials are staying with their early-career employers longer
Fact 9: Millennial women have more labor market equality than previous generations
Fact 10: Millennials tend to get married later than previous generations
Fact 11: Millennials are less likely to be homeowners than young adults in previous generations
Fact 12: College-educated Millennials have moved into urban areas faster than their less educated peers
Calling all HuffPost superfans!
Sign up for membership to become a founding member and help shape HuffPost's next chapter