As the editor-in-chief of Millennial Magazine, it is a sincere honor and privilege to share all of the tremendous work millennials are doing to improve our world with The Huffington Post community. At 80 million strong in the United States, millennials are definitely changing the cultural landscape for Americans, but we often limit our view of this demographic to only those in the states. If you think about it, millennials represent 25 percent of the global population. That means the affect millennials have on the planet isn't confined to one particular nation, but is open to all of them.
If it wasn't for 31-year-old Swedish hero, Daniel Ek, we wouldn't have Spotify, and without Scottish hunk, Pete Cashmore, we wouldn't have Mashable. In fact, the list of new products or services that you use on a daily basis are most likely built and managed by a team of millennials. Stereotypes certainly exist among us, but so do the brilliant minds and fresh talent. The beautiful thing is that because we are so interconnected, we actually have the power to truly be the first generation that unites humanity. This may sound lofty and optimistic to most, but if you look at the millennials who are starting to shape our world, you may start to see the probability.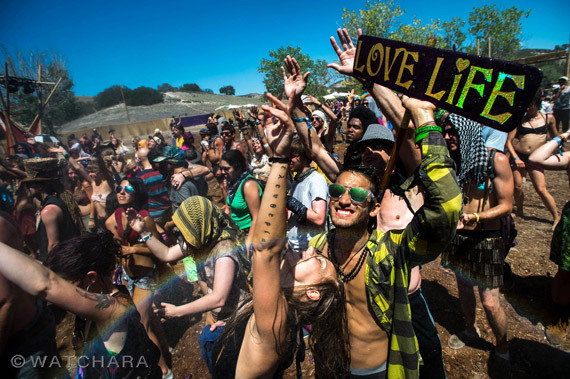 At Millennial Magazine, our mission is to scour the planet in search of those that are making the biggest impact. In the short amount of time since we debuted on June 1, we have been flooded with the most conscious and respected millennials of our time. The best part about my job is waking up to see an inbox full of media requests pitching incredible people who are doing great things. It's refreshing to know that amazing people are proactively trying to improve our world.
Our main goal is to point out the individuals in the generation who deserve the recognition. All too often, we read articles about millennials that generalize us as a group instead of acknowledging us as unique individuals with amazing stories. It's time to shine the spotlight on the unsung heroes and share their message of positivity on a platform designed to inspire and motivate readers.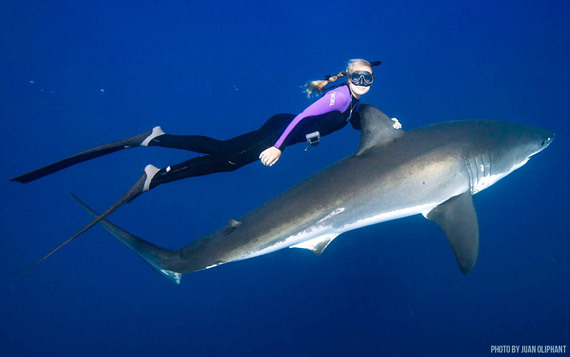 We've been blessed to feature Hawaiian shark conservationist Ocean Ramsey. This 28-year-old goddess of the sea literally swims with sharks and rides on the fins of Great Whites in order to spark a new awareness of how vital these creatures are to our ecosystem. More than 100 million sharks are slaughtered annually, and our perception of these endangered marine animals needs to change, which is why Ocean is putting her life on the line to prove these animals are not to be feared but admired.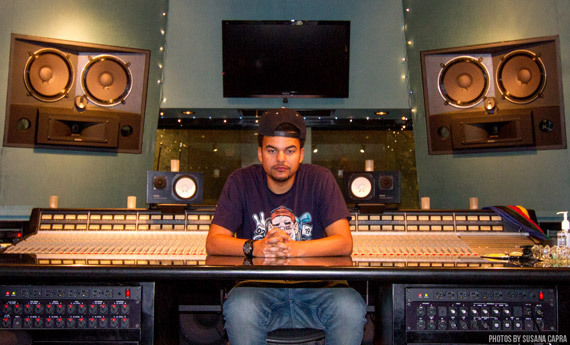 Then there is 32-year-old Grammy award-winning producer, Alex Da Kid, who is responsible for discovering Imagine Dragons and shaping some of the most iconic music of our time. He's responsible for Eminem and Rhianna's "Love the Way You Lie" and P. Diddy's comeback song with Skylar Grey, "Coming Home". This millennial producer who is sweeping all the accolades is insistent about creating music that makes you think, so much so, he is willing to remove all distractions from his life in order to move culture and improve human experiences.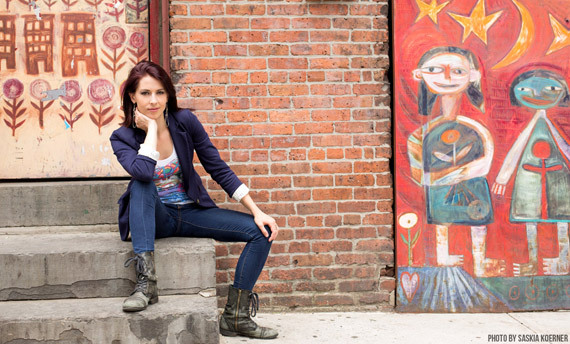 And of course there is journalist and RT host, Abby Martin who is standing up to mainstream media outlets and fearlessly delivering hard-hitting facts that threaten the establishment's validity on current affairs. She is determined to wake millennials up to the truth of American politics and inform them about stories traditional outlets would never mention. Yet her underlying message is one that encourages the public to take responsibility for their actions and personally improve their communities.
It's not every day you read about the incredible impact millennials have on the world. As we get older, it's important to identify those that have stood up to the negative stereotypes placed on us by generations past and regard them as heroes for dispelling that notion.