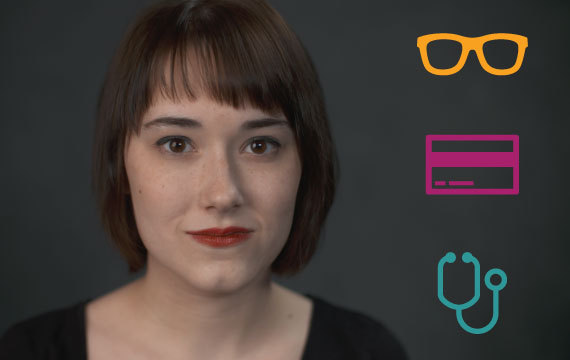 Each generation is different from the one that precedes it. Sometimes these differences are stark -- the era of Eisenhower leading into the Woodstock years, for instance -- and sometimes they are much more subtle. An overlooked way to examine the size of these generational differences is to compare the buying habits of one generation to another.
It made perfect sense for us to do this with Millennials, as everybody wants a piece of the Millennial purchasing pie right now. Brands understand that this is the crucial moment to make lifelong consumers of this generational segment. In an original research study performed with QNA, our sister research firm, we presented certain purchasing scenarios for Millennials to see how they'd act in the marketplace.
Our scenarios didn't involve basic retail products--this kind of research is everywhere, and we're not particularly interested in understanding why Millennials might prefer iPhones over Androids. Instead, we presented Millennials with three distinct service products, things they'd purchase only once every few years: healthcare, a credit card, eyeglasses. To put our findings into context, we surveyed how Baby Boomers and Gen Xers would act when buying these same products.
Each of our scenarios had three options within it, of varying degrees of price, choice, add-ons and other additional factors, such as a charitable giving aspect. When purchasers were choosing between eyeglasses, for example, their first option was an online retailer who promises to give one pair of glasses to a child in need for each pair bought; the second option a locally owned neighborhood shop with experienced technicians; and the third a national chain with regular promotions like buy one, get one half-off. The setup was similar for the healthcare and credit card options, and all three were designed to directly mirror real-life purchasing scenarios.
The results were sometimes surprising, sometimes expected, but always compelling. For eyeglasses, all three generations tended to favor the second option, preferring to support local businesses. Millennials, though, were much more apt to use the first option, buying glasses online. When it came to credit cards, respondents favored an option with a strong cash-back program. For Millennials, however, a member points program was a key deciding factor. And in the healthcare scenario, Millennials and Gen Xers were far more likely than Boomers to select an option that promised to help underserved communities. While price is the main driver in decision-making for all generations, Millennials are especially on the lookout for more choice, as well as options that can be tailored to fit their lifestyles and align with their values.
This is just a quick look at the results of our purchasing scenarios; the findings we uncovered, like the scenarios themselves, are much more detailed and complex in reality. We believe that we've gotten at the heart of what is important to Millennials when they're looking to purchase service-related products. And, perhaps just as important, we now understand how their buying values line up against their forebears. Each generation is different from the next. It's vital that brands, especially those in the service arena, understand just how this is so.
REAL LIFE. REAL NEWS. REAL VOICES.
Help us tell more of the stories that matter from voices that too often remain unheard.