 Mobile has proven to be the newest channel to both disrupt and improve upon the retail landscape. According to StatCounter Global Stats, mobile Internet use accounts for 12 percent of all web traffic. It's not a matter of will mobile be important for the future of your business, it's a matter of how you will adapt your business to meet the needs of the growing number of mobile consumers.
When approaching this issue, many businesses often disregard the connection they can make between their mobile presence and their in-store experience. Linking these two interactions with your customer can help lead to higher sales and long-term loyalty.
Let's take a look at how your business' mobile presence can help improve upon a customer's in-store shopping experience.
1. Providing Additional Product Info
When a customer is searching for a product, especially a big-ticket item, they're often looking to learn as much information about the product as they can during the browsing and shopping process. This type of information is especially helpful when comparison shopping for one product that's made by different brands. The information listed on packaging or a sign can often be limited, which creates the need for the development of your own mobile app, like Home Depot's, or the use of a customizable mobile platform like Zaptap to fill the gaps.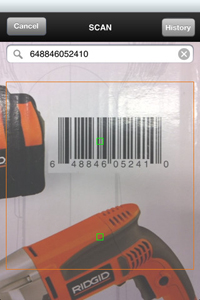 These mobile tools give a company the ability to augment a shopper's retail experience by creating a customizable product profile that's viewable right from a shopper's phone. Businesses can choose to connect customers with relevant info about the product, along with past ratings of its performance and customer reviews. The more insightful information your company shares with shoppers through a mobile app, platform or website, the more value you're able to show a potential customer.
2. Offers, Promotions & Incentives
Sales, giveaways and promotions are often used in stores and online to drive customers to purchase your products and become long-term fans of your brand. Hosting promotions solely on Twitter, Facebook or on a giveaway website like MyFreebeez or Rafflecopter gives customers a feeling of exclusivity as compared to offering the same promotion to all your customers without exception.
Integrating promotions like this into your company's mobile presence is another way of driving home this same idea of a limited offer for a special audience. When customers visit your store, use targeted notifications or alerts to share mobile-only offers and promotions. This will drive customers to use their phone to learn, read or watch more about specific products in your store.
The more valuable information provided to customers about your product offerings, the more likely they are to make a purchase. Using incentives and giveaways is merely one way of enticing shoppers to use their mobile phones for a deeper, more engaging experience with your products in store.
3. Scalable Social Sharing
Social media allows for unprecedented word of mouth marketing, especially for product recommendations amongst friends. Encourage your followers on Facebook, Twitter, Instagram, Foursquare, or elsewhere to interact with your store locations online. Create an engaging experience that'll reward them and let their friends and followers know more about your company's products, services and sales. Focusing on campaigns that look to merge your offline and online presence can help achieve a more meaningful connection with your audience.
For example, Diesel ran a campaign in its stores that prompted customers to scan QR codes on various products with their mobile phones. When a shopper scanned a QR code on their phone near certain products, they were taken to a page where they could like that product on Facebook. After liking the products of their choice, shoppers could browse through other outfits and get more information about Diesel's different collections. By connecting offline with online, Diesel products received more visibility from their customer's visits and most importantly, provided a more engaging experience for their shoppers.
4. Rich Media Integrations
Photos and video are becoming the most engaging types of content on the web. Rich media help highlight how showing, as opposed to telling, is a more effective way of sharing your product's value, especially in terms of increasing sales. To enhance the perception of your existing products in store, create video and photo assets centered on these items. These assets drastically improve the likelihood that your quality product will be bought. Companies can look to incorporate this content on mobile by uploading the content on their company website, Flickr, YouTube or elsewhere so it can be viewed from a mobile phone at your store.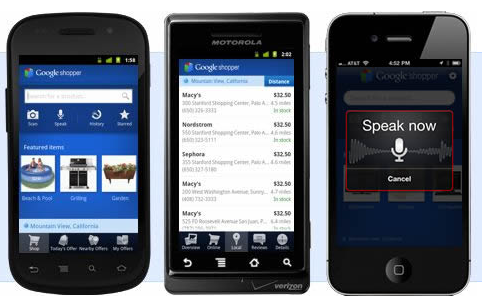 Connecting the in-store and online shopping experience is an effective method of providing more value to your customers. By supplying your audience with more information in a variety of forms, you're helping them make more educated decisions about your products. The fusion of in-store and online shopping helps to make the relationship between a shopper and a brand stronger and longer lasting.
In what ways are you connecting your business online and offline on mobile? What's your mobile retail strategy for the future? Share your thoughts in the comments below.
Calling all HuffPost superfans!
Sign up for membership to become a founding member and help shape HuffPost's next chapter