What many businesses haven't realized yet, is that moms are a multi-billion dollar market. The goal of any business whether it's for a short term or long term, is to make money. Too many businesses are missing out on marketing to moms. Whether you have a business offline or you work from home online, marketing to moms plays an important part in the business world and here is why:
Moms are enterprising. Mom spending is already over the trillion dollar mark which is tremendous. That''s more than the budget of some third world countries.
The majority of moms consider themselves the financial head of the household. The hubby may be bringing home most of the bacon, but moms are the ones who decide how to spend it. They are the ones shopping for everything related to the household: kids clothes, appliances, electronics, outdoor furniture, accessories, home improvement items, and whatever else is needed in the home.
Most of the time the husband that shops for these things is going to consult his wife before buying them. Am I serious? Yes. Wives do the research into these products to find the best on the market. Plus, most husbands don't want to be bothered with it anyway because it's time consuming. Moms influence as much as 85 percent of the purchases for the home. That''s over 70 million women we are talking about here. It doesn''t get much more serious than that.
Look at all of the tasks that moms handle in a day: taking care of the housework, getting the kids to and from school, then to sporting events and to other activities, cooking dinner and managing the finances. In order to keep everything straight, they employ a wide variety of technology. It''s not uncommon to see a mom sitting in the park watching her kids play while listening to an iPod or browsing the web on her iPhone.
Moms are also savvy on the Internet and savvy moms rock! For many years it's been trending...moms coming out of the workplace and starting their own businesses at home, to spend more time with their kids. Great idea huh?
Moms have developed a network of blogs, websites and forums designed to teach other moms everything from designing websites, starting online businesses, marketing, and managing their homes all the while. Their buying power increased exponentially with their knowledge.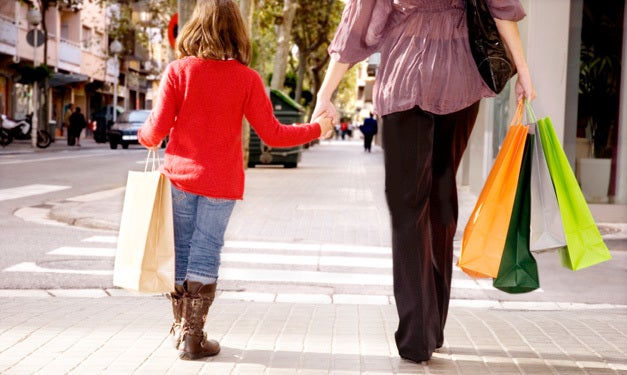 From a traditional standpoint, the only products marketed towards women were household products and cooking items. This goes back to when it was thought of that a woman's place was in the home. That has been a huge detriment to many companies as they are beginning to see.
Women and moms have made a stamp in this so called "man's world" in many areas. Women are not limited to office jobs; they are CEOs and CFOs. They don't just surf the web, they are becoming entrepreneurs with widening the influence over online marketing. Having moms reject your product because you are not marketing to them means they are also spreading the word to other moms across the world (via the web) and in their own communities.
So what does the future hold for moms? Moms are influenced by other moms. Several generations of moms are coming together to influence the spending habits of major corporations. In the future, the trend will continue. As moms become more "connected" in the world, their spending will increase. No product is off limits when it comes down to this.
Make sure you're getting the support of savvy moms with your products and your business will surely reap the benefits.
Calling all HuffPost superfans!
Sign up for membership to become a founding member and help shape HuffPost's next chapter
This post was published on the now-closed HuffPost Contributor platform. Contributors control their own work and posted freely to our site. If you need to flag this entry as abusive,
send us an email
.