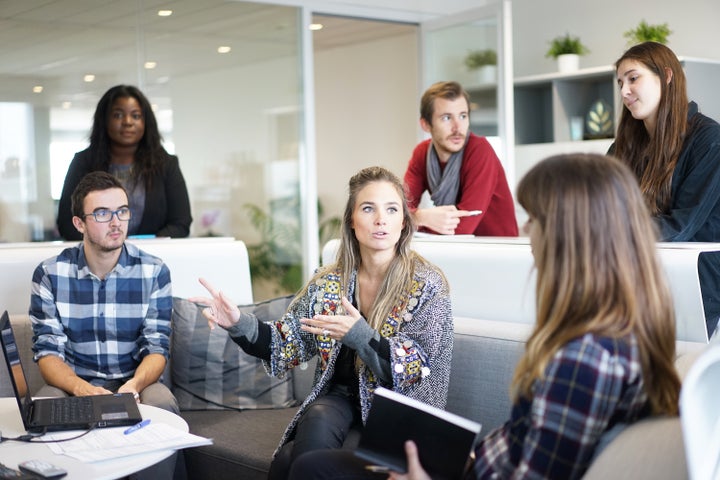 We've all heard that "money can't buy happiness". While it's true that a $100k salary with a fat bonus is one way of motivating your employees to perform better at work, monetary incentives are just variables for cracking the happiness equation in the workplace, and not the ultimate solution.
Bersin by Deloitte analyzed trends in global human capital in 2015 and reported that 87% of the businesses included in the study struggle with "employee retention, engagement and culture".
To start, we can hold shifts in job transparency and work ethic responsible for these results. Enter the increasing popularity of 'Yelp-ing' on sites like Glassdoor and CareerBliss: from telling other job seekers how terrible (or awesome) their last supervisor was, to how much they abhor the coffee in their office pantry. The largest chunk of the workforce or today's Yelpers are composed of millennials – a generation that highly regards mobility, fast-tracked professional development and working in a fun, enjoyable environment as components of a blissful career.
So while companies can't legitimately buy their workers' happiness, they could, in a ton of imaginative and inspiring ways, buy into it.
Trust Google, for example, to optimize the productivity of its people through the "80/20" rule, allowing employees to spend 20% of their time to work on side projects.
Although it's been axed and transformed into a more top-down approach towards innovation activities, the policy still led to some of the company's most successful products such as Google Talk, Gmail and AdSense. Another happiness contributor for its employees are Google's unorthodox campuses and offices, which look more like a dream for corporate America - if they were run by game-loving, culturally savvy twelve-year olds. Workers are given bragging rights to Broadway-themed conference rooms, gourmet cafeterias serving meals all day (for free!), Lego stations, slides and secret ladders. Name it, and they probably have it.
Now whether you're a $527 billion worth tech giant like Google or a lean startup that can't build a Disneyland for HQs and satellite offices, here are three economical yet effective ways to pioneer and cultivate a culture of happiness in the workplace:
1) Show gratitude in small ways, but often.
Did you ever get mad at someone for saying "thank you" too much? Probably not.
People tend to forget that there is no harm in showing appreciation liberally.
"Treat employees like they make a difference, and they will," says SAS CEO Jim Goodnight.
Whether your team pulled an all-nighter to crunch numbers for a report or completed a mundane task like getting everyone's caffeine fix for a morning meeting, let them know you're grateful for their work. It gives them a sense of importance and empowers them to take on newer, bigger challenges.
Say thanks by surprising an employee or co-worker with a small gift or gesture: a box of cupcakes from a neighborhood bakery, a pair of elusive concert tickets or, in true millennial-fashion, have an Uber Puppy delivered at work!
At our PR firm Odessa, we've extended this light hearted practice to our clients. Every quarter, we send a package of personally handpicked, inexpensive gifts to show our clients how much we value their trust and confidence in the work that we do.
Recently, we sent over a vintage text message notepad to one of our clients in Australia. A few hours after she received it, she wrote to us saying, "I have the message displayed on my desk, which will remind me daily of the inspiring work you're doing on the other side of the planet and how lucky I am to play a little part in it."
2) Encourage intellectual freedom.
Give your employees room to think creatively about the things they want to do, outside of what's currently on their plate.
In the US alone, the Bureau of Labor Statistics reported an astounding increase in the number of freelancers; roughly one million people ditched their traditional 9 to 5 jobs between May 2014 and May 2015. While it's not to say that companies should indulge its employees with a freelancer mindset, don't hesitate to give your team time off from current workload – whether it's to jump into a passion project or simply allowing them to hit the reset button from deliverables at work.
In the long run, a streamlined process for innovation can produce more noticeable outcomes, including better time management, increased productivity and tangible ideas for new and exciting projects.
However, there are other things companies can do to weave innovation into their DNA. Take Pinterest's collaborative and forward-thinking culture, for example, which goes anywhere from hackathons for technical and non-technical employees, to 'knitting' groups where one person shares a skill with colleagues on Thursday "Studio Nights" to boost their creativity and emotionally satisfy them during the workweek. Even my own company amped up its happiness factor through our 'Creative Evenings For Women in Tech', a night when we host inspiring females in the industry to learn a fun craft over wine, cheese and anything in between.
3) Be in it for the long haul.
From day one, new employees should feel excited to spend the next 5 to 10 years working for your company. In contrast with many romantic relationships which fizzle out after a few years, huge turnovers happen within the first month on the job and up until your new hire's first anniversary.
If the workers find themselves dispensable the moment they walk into those office doors, chances are they won't hesitate to walk away. Establishing that authentic connection with your boss, co-worker or client makes them feel invested in the company.
Those who are unsatisfied with professional growth and workplace culture exude undesirable energy. This air of discontent could spread, and eventually create an unsavory work environment for everyone in the office.
That all said, the earlier you buy in towards your company's happiness culture, the sooner you'll gain the competitive advantage of an engaged and thriving workplace.
Related
Popular in the Community