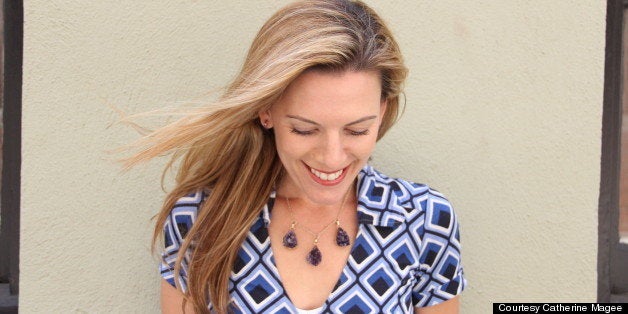 Having grown up in a family business consisting of skin care and dermatology, I am into skin, and spend insane amounts of time and money on my skin care (luckily, running a skin care brand, I get some products for free). By contrast, I have always been extremely laissez-faire when it comes to my hair, never quite understanding why some women spend more time and money on something that is dead and will get cut sooner or later (hair), rather than on an accessory that they will never be able to switch out (skin). My husband being in the hair industry, however, I decided I was in need of some inspiration, and also some real-women stories... here are the hair diaries of 7 BFFs from across the country.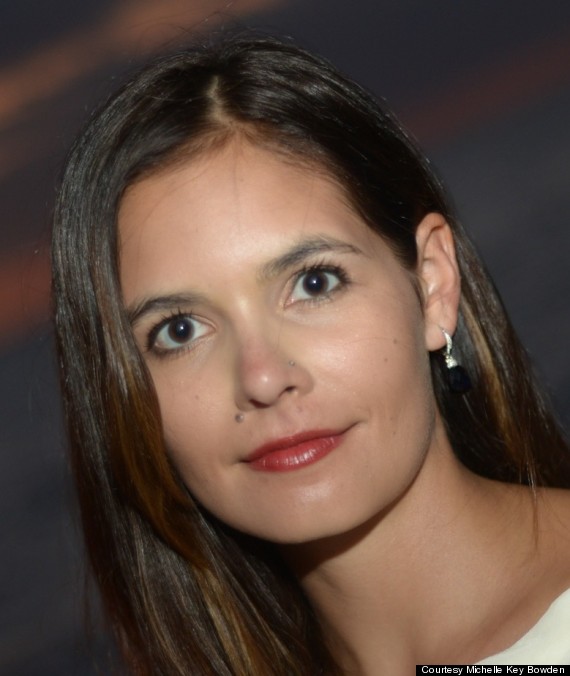 Courtesy of Michelle Key Bowden
Michelle Key Bowden, stylist, Dallas, TX
Mane Motto: Long layers with loose curls.
Product Arsenal: Aveda damage control, Aveda pure abundance style prep, Aveda confixor gel, Aveda control force hairspray, Aveda volumizing tonic.
Tool Kit: Curling irons: babyliss ceramic 1inch barrel iron, and hot tools 3/4 inch marcel iron, Aveda paddle brush, Super Solano blowdryer, ceramic medium sized round brushes.
Best Address: I am a hair colorist at Avalon Salon in Dallas, TX, so I am a bit biased of course! The two stylists that make me beautiful are Angela Stromeyer for my cuts and Sam Hensley for my color.
Annual Investment: I surprisingly don't spend that much on my hair, but I do spend a lot of time. Even though I work in the industry and pay a lower price, with cost of tools, products and services I spend about $2000 a year.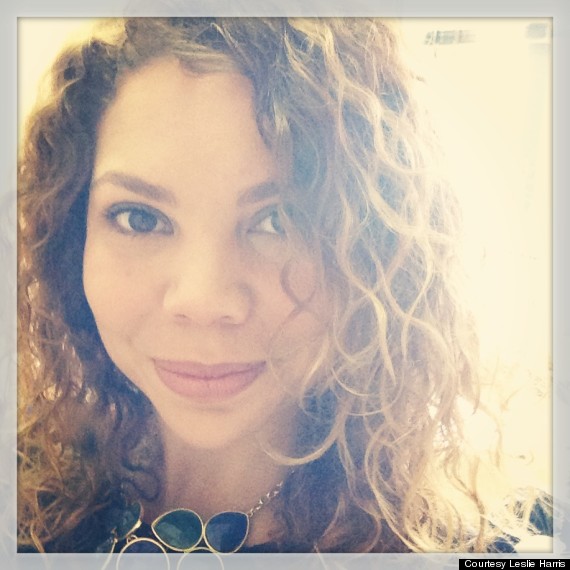 Leslie Harris
Leslie Harris, lawyer, New Orleans, LA
Mane Motto: Long, curly, sometimes (often) frizzy.
Product Arsenal: Mixed Chicks Leave in Conditioner; L'Oreal EverCreme Conditioning Cleanser, Terax Original Crema Conditioner.
Tool Kit: Three-sided detangling comb, bobby pins, claw clips, ionic hair drier.
Best Address: Melissa Berthiaume Twillie at Paris Parker Aveda Canal Place. Hair colorist for 4 years, she has taken me from Beyonce blonde and back again!!!!
Annual Investment: At least $3,000!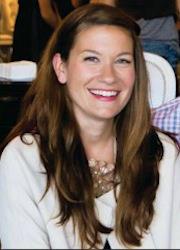 Rachel Johnson
Rachel Johnson, publicist, Los Angeles, CA
Mane Motto: Keep it simple!
Product Arsenal: Keratin Complex Kera Whip, Keratin Complex Vanilla Bean Deep Conditioner, Pantene Anti-Breakage Shampoo, Emi Jay Hair Ties, Oribe Shine Reflecting Spray.
Tool Kit: Keratin Complex Hair Dryer that is Pink! That is when I blow dry my hair. I typically let it air dry and pull it back in a tight bun with an Emi-Jay tie.
Best Address: Chelsea Jaymes (colorist/Blowouts), Ross Lujan Studio, 8707 Santa Monica Blvd West Hollywood. Chase Lin (hair stylist), Chop Chop Salon, 830 N La Brea Los Angeles.
Annual Investment: $900.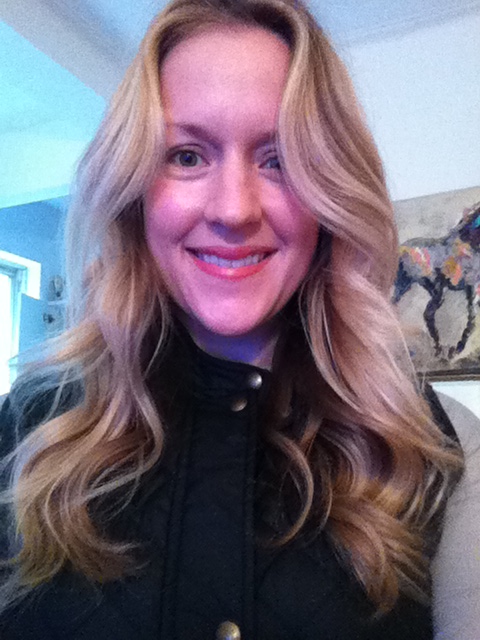 Courtney Kelly
Courtney Kelly, 31, advertising, New York, NY
Mane Motto: My hair is my crown, how would you treat vintage lace? My hairstyle is a long strategic soft barrel curl with buttery balayage highlights. I saw a picture of Gisele years ago and she became my inspiration.
Product Arsenal: Anything L'oreal. But more specifically the red bottle Vive Pro shampoo and conditioner for dry color treated hair. While good and expensive products can be easy to find, cheap and good products aren't. 3''' more inches by Michael Van Clarke pre-wash treatment. I don't know how I found this product, but I did! It is the ultimate pre-wash that ads moisture and softness to your hair after each and every use. I am not the biggest hair mask at home type gal, I leave that to the professionals after a VO5 incident (worst product on the market, because what happens to oil when you heat it...) so this was a huge find for me. Not only will you see improved elasticity after one use but growth too! Remember how old some of your strands are if your hair is at mid-back. Leave it on for 10 minutes or sleep with it on! Also, I love the Shu Uemura Essence Nourishing Oil for dry hair. It's protective yet doesn't weigh my hair down. Truth be told, there will always be a few bottles of Kerastase products in my shower, purse, tote, suitcase. I use the nutritive line and have since I was in college. This mask is most likely my favorite in their line. Also, their sun screen line, red, is awesome. I don't go in the sun without hair sunscreen or else I basically wasted $$$ on my highlights.
Tool Kit: I cannot live without my T3 ceramic featherweight blowdryer; we are in love. I will not use another model unless I am convinced that a better one is on the market. My Aveda paddle brush / Mason Pearson baby brush. The wrong brush is the kiss of death and damaging. Boar bristles and wood for this head or I'll let the dreadlocks form. Plus they act as roll brushes in a pinch. My new hot tool of the moment is the Sultra. Because I have natural ringlets, this tool allows me to create smooth curls, both loose and wavy achieving that Victoria Secret Runway look after a bad hair moment; it also tames my frizz.
Best address: Marie Robinson NYC. I trust everyone there...from the stylists and colorists, it's the best address no question.
Annual Investment: I spend over $10,000 on hair annually, and I think that might be low-balling it!!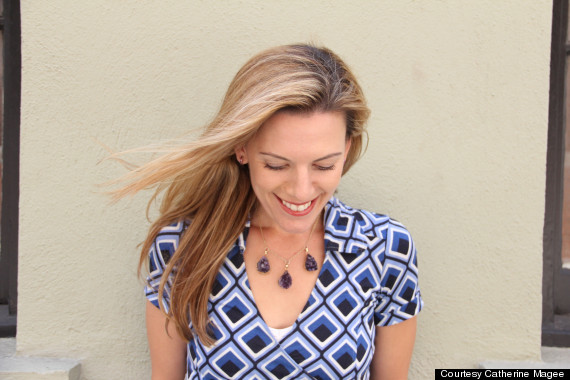 Catherine Magee
Catherine Magee, entrepreneur, San Francisco, CA
Mane Motto: Thinks I'm at the beach hair, or Wavy Windswept Wonder.
Product Arsenal: Bumble & Bumble's Surf Foam Wash, Moroccan oil Moisture Repair Conditioner: For my dry hair at the roots, Bumble & Bumble Brilliantime: A bit at the top for shine and a bit at the bottom to smooth split ends. Right before I walk out the door. When I'm in a hurry and don't have time to dry my hair, i smooth this through my entire hair. Make results of drying hair on the run much better. L'Oreal Elnett Satin Hairspray: keeps volume and hold without feeling (or smelling) like you put on hairspray. It's just the best hairspray out there.
Tool Kit: DIY Hair: I'm a busy, working mom. These days, I don't have time for hair so I've come up with my own hair DIY. Get out of shower. Let air dry until about to leave. Put hair in bun. Take out hair at end of work day. Voila, wavy, tousled hair for afterwork happy hour or Friday nights.
Best Address: Arvin (Just Arvin), Cinta Salon, 23 Grant Ave 2nd Floor San Francisco.
Annual Investment: Wow. What a question:
Hair color: $180 * every 6 weeks = $1,560
Hair cut: $108 (that's with tip) * every 7 weeks = $756
Blow outs: 2 per year for special occasions: $125
Product: I get them, for the most part, free: ~$100
Grand total: $2,529

Kassie Rempel
Kassie Rempel, entrepreneur, Washington, DC
Mane Motto: Wild like a lion's mane.
Product Arsenal: To tame, Essence Absolue Oil in Cream by Shue Uemura. To curl, Curl defining crème 5 by Kenra. And to condition: Mop Top Type 2 prescription bundle.
Tool Kit: Not sure if you call this a tool but I can't live without Sephora's snag-free hair elastics.
Best Address: Murat Durak at Salon Upstairs, 1620 Wisconsin Avenue.
Annual Investment: $500 (5 haircuts a year), $150 (3 blowouts a year), = $650.
Rhianna Weaver, Mom, Delray Beach, FL
Mane Motto: Long Layers, Simple, Classic, Natural.
Product Arsenal: Davins Melu Shampoo (for long or damaged hair), Davins Melu Conditioner (for long or damaged hair), It's a 10 Miracle leave in product, Moroccan oil (Oil for ends of hair), Klorane Dry Shampoo.
Tool Kit: The Wet Hair Brush, Aveda Paddle brush, Revlon curling iron, 1980's hair scrunchies for when I'm home (LOL), a good blow out bar!!!!!

Best Address: Tristan at Suite Salon in Boca, he is the best at doing blondes, 305-502-7069.

Annual Investment: OH NO my husband is going to kill me!! Between blow outs, cuts, color and product I would say about $3500- 4000 per year...
Related