To some degree, we all carry a weight on our shoulders, but how heavy of a load can you support?
French photographer Floriane De Lassée traversed across some of the world's most rural landscapes -- from East Africa to South America -- in search of subjects for her ongoing photo series, "How Much Can You Carry?" The series depicts people of all ages balancing loads of varying weight atop their heads.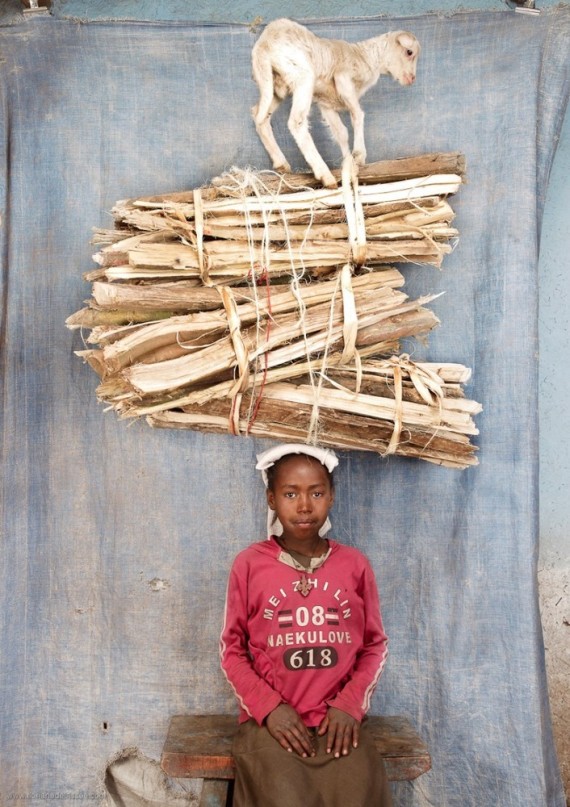 De Lassée told The Huffington Post she didn't immediately set out to photograph this topic; however, while traveling for another photo project, the striking scene of people balancing immense loads on their heads by the roadside caught her eye. Since beginning the series in 2012, she has traveled to 14 countries and photographed nearly 70 subjects.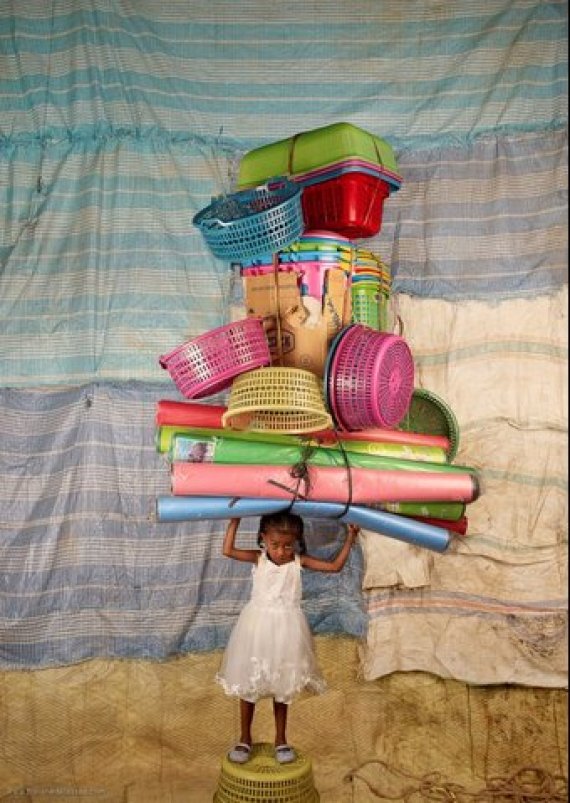 For the photos, De Lassée stages her subjects, who are mainly from remote communities, with objects that are of the utmost importance to them.
"[W]hat matters most are often first necessity products or consumption goods: sacks of grains for the farmer who must sell his crop in the nearest city to feed his family, bales of straw to be traded for a cooking pan, empty bottles to be recycled," she says on her website.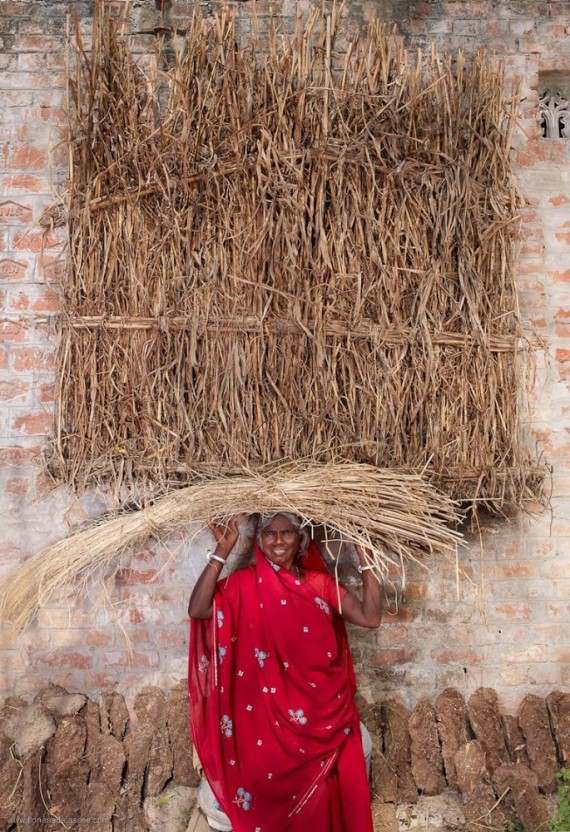 But she says persuading people to let her take their photos has been somewhat tricky.
"First they are shy then, through their kids people start to come [around] and understand that it is an artistic and funny approach to document the world," she told HuffPost. "At first, they take me as a tourist, trying to grab once again their soul. Then, by looking at my past images, and because I always leave them a printed version of their own funny portrait, they understand that I do that to express their feelings, fears and/or happiness."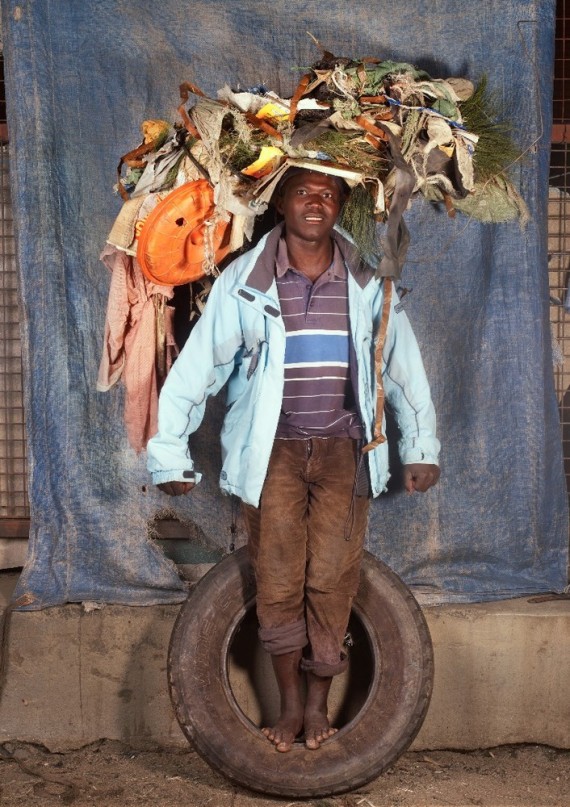 De Lassée says she hopes her photos will make people ask themselves: "What is my weight in life?
"We all have one or more, we all deal with it, more or less easily!" she said.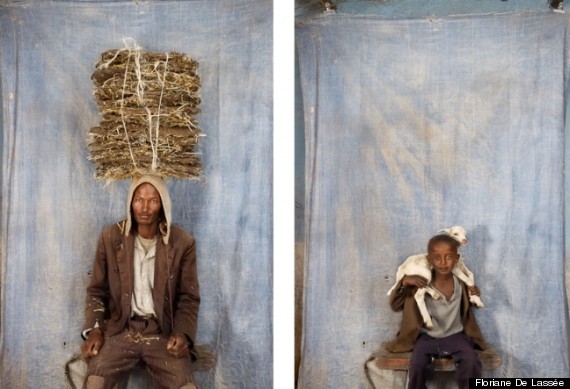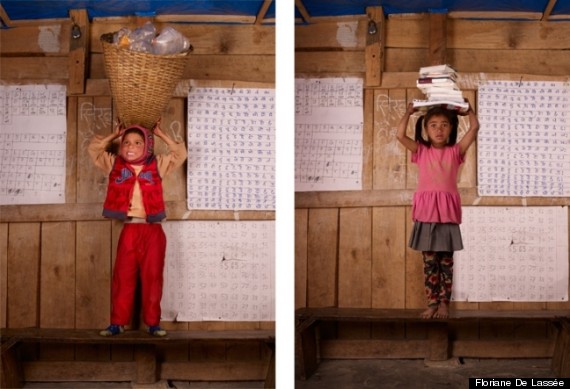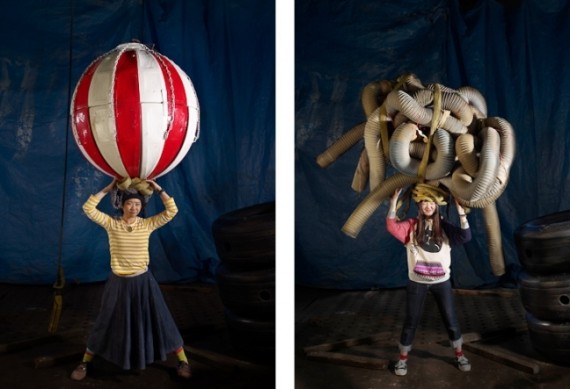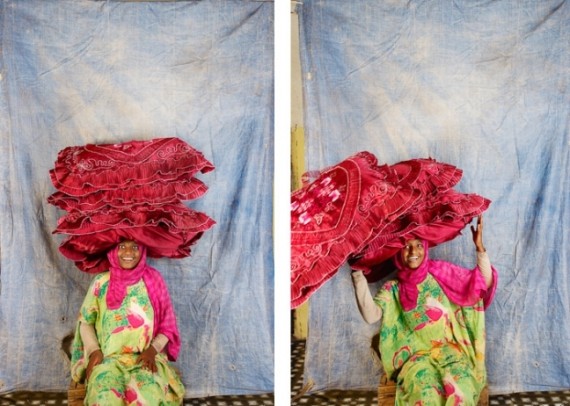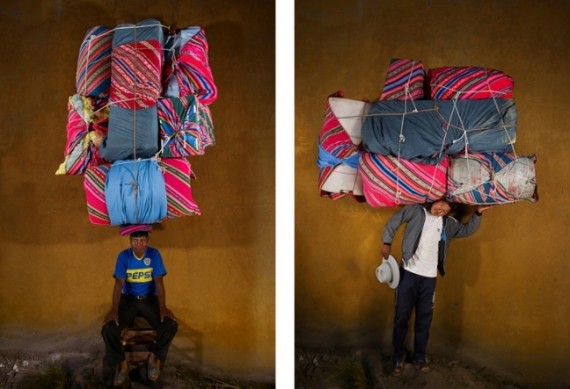 Calling all HuffPost superfans!
Sign up for membership to become a founding member and help shape HuffPost's next chapter