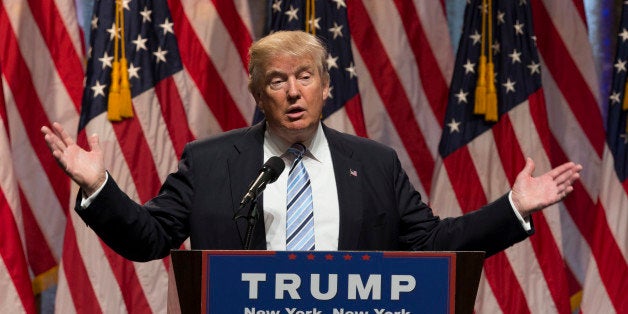 "Professional protesters"..This is how president elect #Trump called hundreds of thousands of Anti-Trump protesters nationwide.
Coming from the Middle East, I have heard the same exact rhetoric before but in a different language.
"Professional protesters" was the exact term that dictators like Mubarak, Qadafi and others used to describe the Arab spring protestors.
Day after day, I start to believe that Donald J. Trump is a real threat to the American democracy, the constitution and basic human rights.
Following the destructive path of the Middle Eastern dictators, Trump is accusing every single protestor against him of being a "paid protestor" that is hired by some "enemy" to challenge the "legitimacy" of his "regime".
This false accusation is a very dangerous one. It is not just an attack on a basic constitutional right but also it might work as a subliminal message to his hard core supporters to take to the streets to confront those "paid protesters" and put an end to this "conspiracy". I have seen that first-hand in the Middle East.
Back in Egypt, I have been called a "professional protestor" by the Mubarak regime during the great Egyptian revolution in Tahrir square. But I never thought I ll be called a "professional protestor" here in the land of the free just for expressing my rights.
Trump's latest tweet is a very dangerous message and it should not be taking lightly.
Take it from me...I lived half of my life under a dictator...And I know a dictator when I see one!
Calling all HuffPost superfans!
Sign up for membership to become a founding member and help shape HuffPost's next chapter