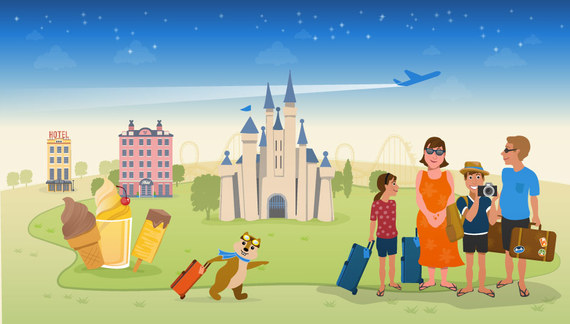 Maybe it's our penchant for animated furry mascots, but we Hipmunkers love us some Disney theme parks. As Disneyland continues to make headlines this summer with its 60th anniversary celebration and the announcement of a $1 billion facelift, we couldn't help but wonder: How much does it actually cost for a family to vacation at the "Happiest Place on Earth"? And what about its larger, East Coast cousin, Disney World? Is one location "happier"--at least where one's wallet is concerned?
We posed the question on Twitter and received responses that varied from a meme of Austin Powers' Dr. Evil to a concise "Too much." Real world estimates ranged from $200 per person per day, excluding travel at Disneyland, to $3,500 for a five-day trip to Disney World, including airfare.
To find a concrete answer, we analyzed our 2015 data for average flight prices to Anaheim and Orlando from the 30 most popular airports in the U.S., in addition to the average prices for hotel stays in Anaheim and Lake Buena Vista (the city in which Disney World is located). We also looked at the average prices for Disney Resort Hotels and, just for fun, how much it would cost for the daily consumption of Tiki Juice Bar classics. Because, hello. Dole Pineapple Whip.
But here's the problem with trying to gather data on Disney theme parks, to which any seasoned visitor can attest: there's just so many available options--which is probably why the answers we received on Twitter differed greatly.
To provide any meaningful insight, we decided to define the parameters of a Disney vacation to mean a four day/four night stay for a family of four with two children ages 3-9 (Tickets in both parks for children 10 and older are equal in price to an adult ticket).
Let's take a look at what we what we found:
The columns on the far right and left represent the base prices, meaning on average, a family of four will spend more than $3,000 on travel, accommodations, and park admission at either location. Disney World is about $250 less expensive, however-- and those are savings that can make a big difference when on a budget.
Now, as represented by the inner two columns, if said family wanted to stay at a Disney Resort Hotel instead of an outside hotel, there's a good chance those price will raise drastically.
Here's a closer look at how the Disneyland Resort Hotels break down:
The three Disneyland properties cost an average of $532 per night ($2,128 for four nights), bringing the total price of the trip to $4,954.
On the opposite coast and encompassing a tract of land equal in square mileage to San Francisco, Disney World has a staggering 31 options with wildly varying price points. These range from $60 campsites to the $2,400-per-night Royal Asante Presidential Suite at Disney's Animal Kingdom Lodge. To negate those outliers, we concentrated our query on the average booking prices at the 10 most popular resorts in terms of booking.
Even with the most extreme outliers eliminated, the cheaper average price for Disney World Resort Hotels reflects the greater availability of options for vacationers at the Florida locale:
At an average of $348 per night, a Disney Resort Hotel at Disney World will end up costing $822 more for a four-night stay, bringing the total price of the trip to $4,052.
The glaring omissions from these numbers are, of course, food costs; however, like hotels, these expenditures can vary depending on location, budget, and the willingness to spend. Most estimates place costs between $100-200 per person per day. And as it turns out, we did find one aspect of Disneyland that is less expensive than Disney World: the cult-status Pineapple Dole Whip.
Along with other Tiki Juice Bar classics, the foodie favorite is surprisingly cheaper in California:
In the end, it seems that unlike one of Disney's G-rated fairy tale iterations, there is no neatly packaged answer to the question "How much does the 'Happiest Place on Earth' (on either coast) cost?'" The answer is really more of an unsatisfying and ambiguous, "It depends". Perhaps it was Haley B (@BachFancy) who said it best with her tweet that "hotels (are) where you can way overspend."
Either way, it's safe to say that a day at either Magical Kingdom will end up costing somewhere in the range of $500-$1,000 per person per day for most visitors, including flight, hotel, food expenses, souvenirs, and incidentals. But if we have to choose a winner, the prize goes to Disney World. With its myriad of hotel pricing points, the most visited theme park in the world is also the most likely to fit into a myriad of budgets. But being a kid again? Priceless.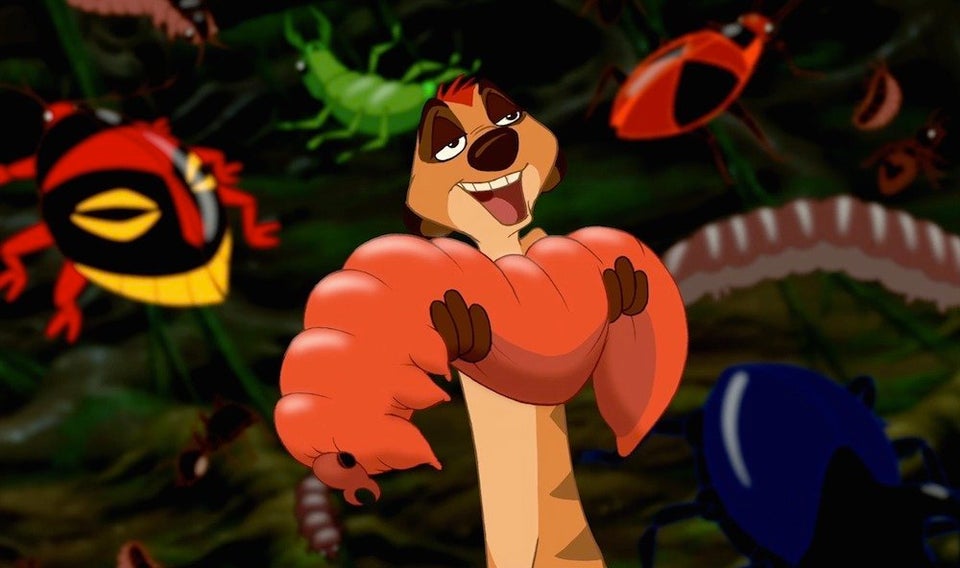 Disney's Hidden Mickeys
Support HuffPost
A No-B.S. Guide To Life
Related
Popular in the Community