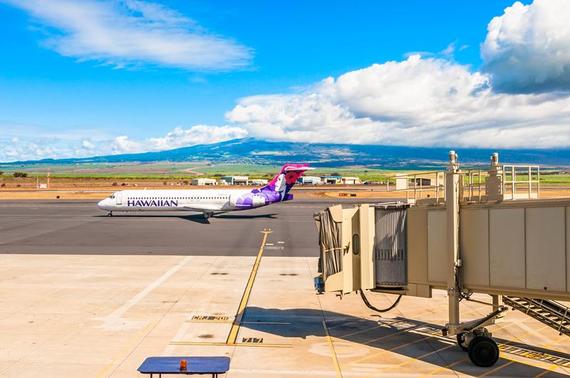 The faraway Hawaiian Islands, surrounded by endless Pacific Ocean, are not always cheap to reach. Do you know how much it costs, on average, to fly from your state to Hawaii? How about if you're getting a good deal? Hopper found the average cost of flying to Hawaii from each U.S. state, shown on the heat map below.
It's no surprise that West Coast states offer the cheapest flights to Hawaii, with California, Washington, and Oregon leading the way. In fact, most of the cheapest 10 cities are in California (with two notable exceptions: Bellingham, Washington, and Salt Lake City, Utah. Lucky you!) But even some cities on the East Coast offer decently priced routes to Hawaii, including Boston, New York City, Atlanta and Charlotte.
Who's flying these routes? Delta, United, Alaska and Hawaiian are the most likely to offer cheap, direct flights. Yes, you can even find a non-stop from New York City to Honolulu with Hawaiian's codeshare with JetBlue! Delta also offers a non-stop option from Atlanta to Honolulu, but at $1,160, it's much more expensive than a flight with a layover (about $718).
Check out the cheapest options and our heat map below. Any surprises?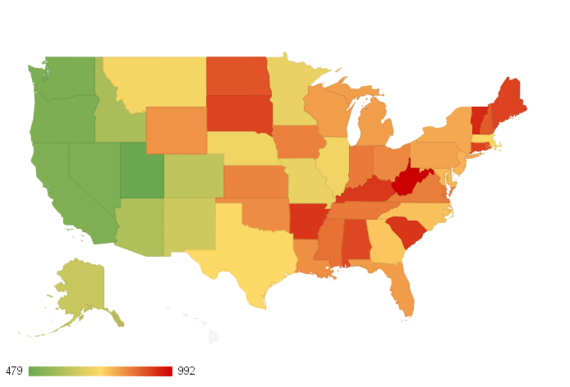 The 10 Cheapest Flights to Hawaii
Bellingham to Honolulu from $333
Oakland to Maui from $374
San Jose to Maui from $397
Salt Lake City to Lihue from $407
San Francisco to Honolulu from $419
Sacramento to Maui from $422
Reno to Lihue from $426
San Diego to Kona from $438
Portland to Honolulu from $449
Seattle to Lihue from $501
The Average Cost to Fly to Hawaii from 10 U.S. Cities
New York City: $400
Los Angeles: $345
Chicago: $394
Washington DC: $364
San Francisco: $412
Boston: $391
Philadelphia: $390
Dallas: $312
Miami: $360
Houston: $338
This article originally appeared on Hopper.com, the mobile app that tracks, predicts, and finds you the cheapest airfare.
Related
Before You Go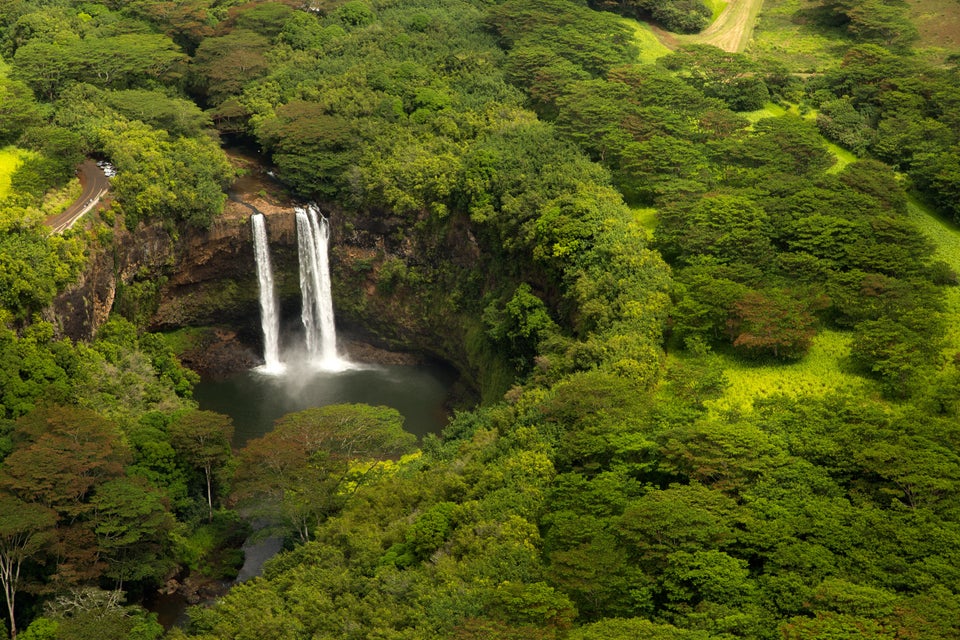 Hawaii In Photos