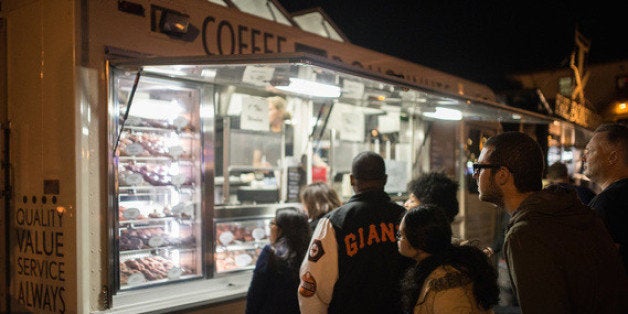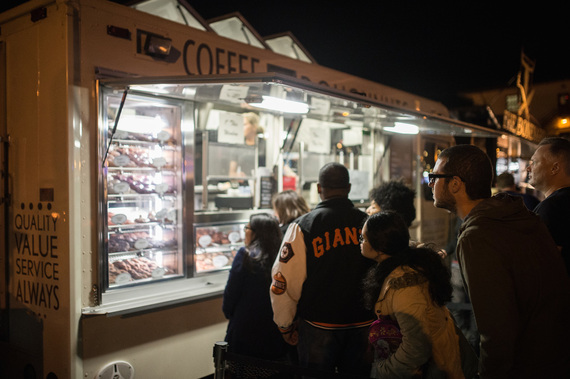 How much does a food truck cost?

The short answer: about $50,000 on the low end, at least in California. The long answer: it can cost much, much more to actually get a food truck business off the ground -- depending on who you are, where you are, and what your goals may be.

Food trucks have been a source of growing interest for the food and restaurant industry, and for good reason. First-time entrepreneurs will find a much lower barrier of entry to the business starting a food truck than they would with a brick-and-mortar restaurant, since the costs are more affordable and you don't need a strong business background. On the flip side, many successful restaurant groups are now looking at food trucks as opportunities to more successfully service their internal catering needs and serve as a marketing vehicle for their restaurants.

We talked to Matt Cohen, founder and CEO of Off the Grid, a network of gourmet mobile food trucks that hosts weekly markets at various locations throughout the Bay Area. Here are 12 things you need to get a food truck up and running, with Matt's estimated price ranges for each (based on typical costs in the Bay Area).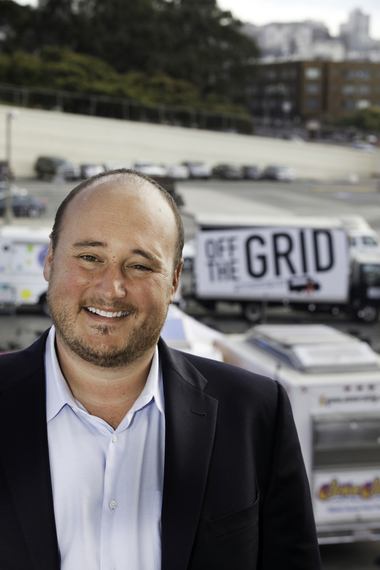 1. Business Plan

Most people know they need a business plan to start a brick-and-mortar restaurant, but Matt recommends them for people starting food trucks, too. "Increasingly, the trucks that are entering the space are sophisticated people who have put together business plans," he says. "They have an idea of how to market themselves, how to communicate to their customers, and what their core value is that they're delivering. Oftentimes with a business plan some of those assumptions can end up needing to be changed on the fly, but the idea of building a business plan and being able to serve your needs is essential."

2. Truck

As Matt tells us, each state has different requirements for what the construction standards are for a legal mobile food unit. "Generally, it's a good idea to start with a manufacturer of food trucks that's in your state to get a quote and an idea of what the expectations are for building standards," he says. Then you can get quotes from builders outside your state to get a better understanding of what the competitive market might be.

All manufacturers will be familiar with the building codes required for a food truck to operate. When buying a truck, Matt recommends having your builder guarantee that the truck will pass code in the location where you're going to be operating, or you get your money back.

The cost of a food truck varies wildly across the United States, but Matt says in the Bay Area an owner should expect to spend about $50,000 on the cheapest end. That figure can range all the way up to $200,000 for a "totally customized, pimped-out, brand new construction vehicle."

And FYI: food trailers and carts are significantly less expensive, since you're not buying the automobile. Matt estimates around $30,000-$50,000 to purchase a trailer (in California) and $20,000-$25,000 for a cart. In Portland, he says, a trailer may be anywhere from $10,000-$30,000.

Estimated Cost: $50,000 to $200,000

3. Commercial Kitchen

Needs vary from one mobile operation to another, but most modern food trucks operate out of a commercial kitchen, a shared space where they prepare and store food. When the truck is ready to go out and serve, they pick it up at the kitchen. Larger operations -- or ones that plan to expand -- should factor commercial kitchen rent into their startup costs. Having one makes it much easier to open a second truck and grow your business down the road.

Estimated Cost: $20 to $30 per person per hour

4. Truck Commissary

Similarly, you'll need a secure place to park your vehicle. You need power to store your food overnight, fresh water, and you need to be able to fill your truck with propane. That's where a truck commissary comes in. It's another potential startup cost, if you have to pay rent on the space.

Some cities have truck commissaries and commercial kitchens in the same general area, but in other cities that infrastructure isn't as well defined. As Matt explains, that's how a truck owner/operator's day can become very long.

"Say you need to arrive for a lunch service at 10; you're going to serve at 11. Those vendors need half an hour of travel time -- that's 9:30. They need half an hour to 45 minutes to stock their vehicle at their kitchen commissary. You're at 8:45. You need to drive from the truck commissary to the kitchen commissary, that's another 20 minutes, say 8:30. You need to pick the vehicle up and do all the stocking at the commissary, that's 8. You need to take into account all the food preparation, the purchasing of items -- the day can start at 6 in the morning. That's only for the first lunch shift."

Add in dinner service, and Matt says it's not uncommon for the day to start around 6 a.m. and finish at midnight. "What you're making up for in a cheaper startup expense, you're paying for in the labor and time to get from A and B."

Estimated Cost: $500 to $1,500 per truck per month (depending on services available)

Read the full article here.