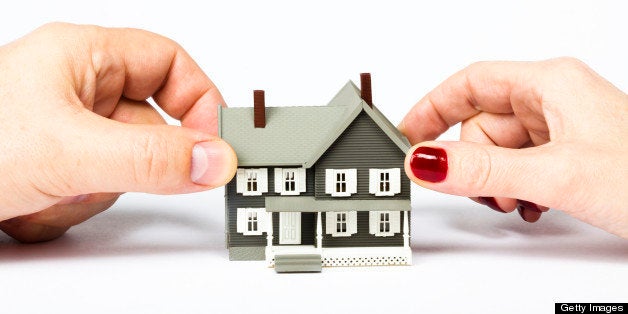 When Madonna divorced Guy Ritchie in 2008, she reportedly settled with the famous filmmaker for $75 million as part of their divorce agreement. That's nothing, however, compared to Mel Gibson's $425 million divorce from Robyn Moore Gibson in 2011. Topping the list of expensive divorces though is Rupert Murdoch's $1.7 billion split from former wife Anna Murdoch in 1999.
Not surprisingly, these numbers are extraordinarily high for these high profile entertainers and business moguls. Still, anyone who has ever been through a divorce can tell you it's expensive for anyone at any financial level. So, how much does the average divorce really cost? Unfortunately, the answer isn't a simple one.
While there may still be plenty of ads promoting a "Quick and Easy Divorce for $299," that price is usually for couples who have already agreed on the terms of their divorce and just need a lawyer to sign off. Bruce Cameron of Cameron Law PLLC in Rochester, Minn. says the generally accepted figure is anywhere from $15,000 to $20,000. "Basically it costs as much to get unmarried as it does to get married," says Cameron. Here are just a few of the fees and costs divorcing couples can expect to pay:
Attorney's fees (which can vary by state)
Court costs (also varies by state)
Costs for parent education classes
Fees for early neutral evaluations
Mediation costs
And if there is real estate involved, you can also expect to pay:
Refinancing costs
Record deed fees
Added hourly attorney's fees
Depending on the circumstances, Cameron says it is possible to get away without spending anything on your divorce, but you could also wind up paying the equivalent of a four-year college degree. Unfortunately, the latter is the more typical result.
Your location will also play greatly into the final numbers. Depending on where you live, asking how much the average divorce costs is like asking, "What does it cost to eat out?"
"Well, would you like to go to McDonald's or Ruth's Chris?" asks Rosemary Frank, a certified divorce financial analyst in Brentwood, Tennessee. "And do you live in New York City? Chicago? Or Podunk, Arkansas?" Just like in real estate, when it comes to divorce, it's all about location, location, location.
How to Keep Your Costs Low
1. Know What You're Agreeing To
The real cost of divorce can come from not understanding the financial consequences of a settlement. "Hidden taxes, underperforming investments, depreciating assets and a budget that cannot withstand the pressures of inflation will cause people to literally go bankrupt as a result of divorce," says Rosemary Frank. "The cost of an attorney, or court costs, pale by comparison."
The number one factor for cost in a divorce is how long the case lasts. "The more time a lawyer works on the divorce, the more costly it becomes," says Sari Friedman, a Long Island divorce attorney. "Coming to agreements and keeping down the fighting helps."
As Sari Friedman pointed out above, coming to an agreement with your ex will help you move your divorce along faster, but that will also mean lower costs associated with attorney's fees. "While nobody wants to go through a divorce, if you are going to have your marriage break up, it's best that it be amicable if possible," says Chicago attorney Mike Helfand. "The more you and your spouse can work out on your own, the cheaper the divorce will be."
While you may not be able to go back in time and get a pre-nup, it is still the best way to keep costs down when it comes to divorce. "It's not very romantic, but it's sensible," says Helfand. "You'd never suggest that anyone enter a business partnership without a written agreement, so why do people enter marriage without one?"
Laura Seldon is a writer and journalist living in Los Angeles. She has written for Guess Inc., Rock The Vote, and JDate.com. Follow her on Twitter for more updates on dating, relationships, marriage and all other heart-related matters.
Support HuffPost
A No-B.S. Guide To Life
Related
Popular in the Community