Ladies, ever wondered how much your everyday #flawless face costs? Beauty comes with a price tag and on the occasion of Women's Day, you are cordially invited to join the conversation.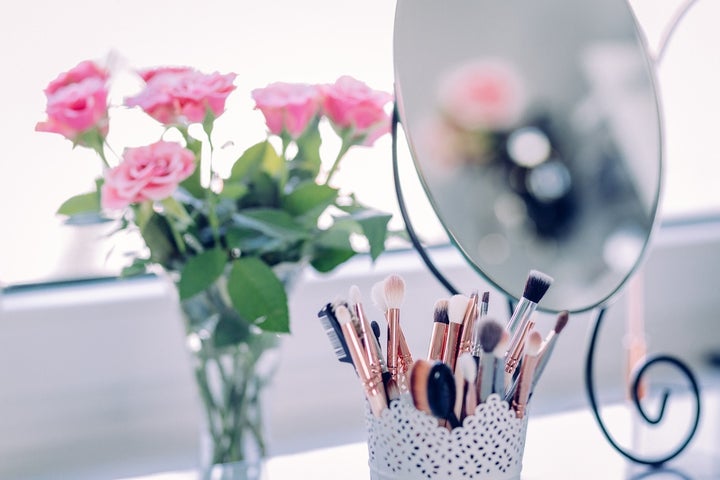 The following survey may surprise you at first glance, but when looking into your makeup bag and own habits, you may actually find it scarily relatable. While I have yet to do the math for myself, I could totally see this as a fun project across the pond with my IFA Paris MBA Perfume & Cosmetics students!
Taking into consideration the routines of over 3,000 US-based women aged between 16 and 75, leading premium beauty retailer SkinStore has revealed modern day (American) women are now taking greater care of their faces and skin health than ever before: the average 'worth' value of a woman's face costing $8 per day.
This is boosted by the revelation that 85% of women apply an average of 16 skincare and cosmetic products every day from eye creams to moisturizers, foundations to brow products. Over 70% of respondents claim this is because they now add extra beautifying steps to their daily routines, using serums, SPF's, toners, primers, and highlighters to enhance their skin.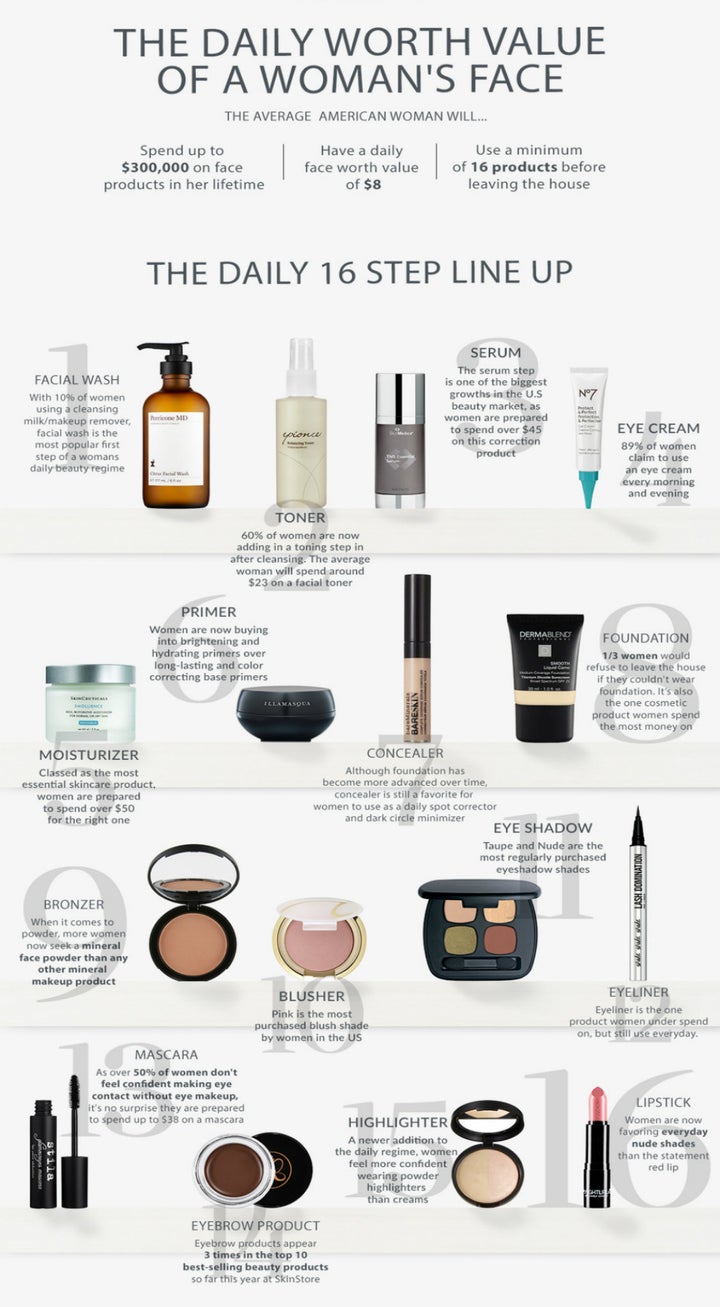 All women were asked about how they went about selecting, securing and using facial beauty products. Over 60% responded they make purchases from the back of treating skin concerns as their number 1 priority, second to that was products that had been recommended, and third, the ingredients in them. The majority also said their everyday skincare and makeup products have a typical lifespan of 3 months before re-buying.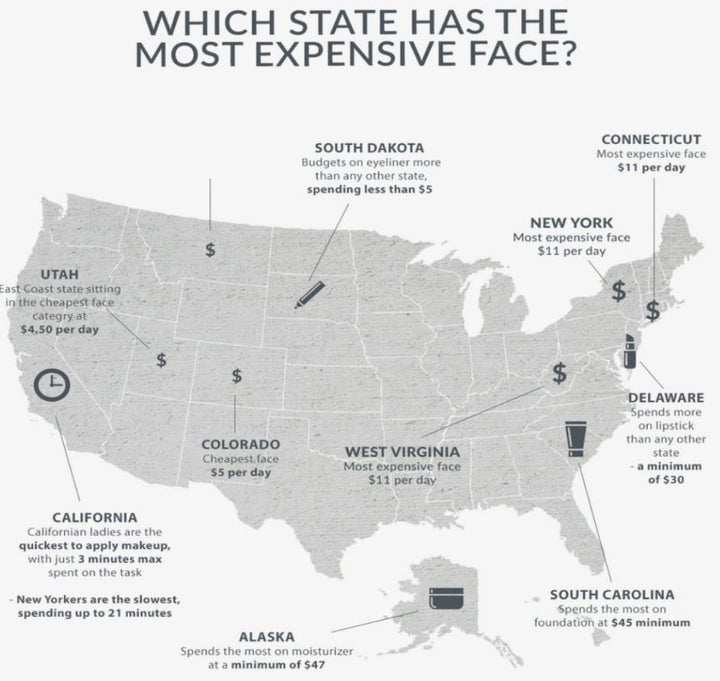 The survey covered a wide range of ethnicities, where participants were split between White Americans (55%) Black American (20%), American Indian (8%), Asian (7%) Native Hawaiian (3%) Other Pacific Islander (2%), Middle Eastern American (5%). Over 60% of survey responses came from the 20-65 age group. 82% of said women have an disposable income of $39,000 on average.
When it comes to the "most expensive faces", East Coast women stand out. Women in New York, Connecticut and West Virginia spend the most with an average 'face rate' of $11. This results in spending up to $300,000 in a lifetime. This differs dramatically to the West Coast, with women in Utah, Colorado, and Montana spending a much lower $4 on their daily faces.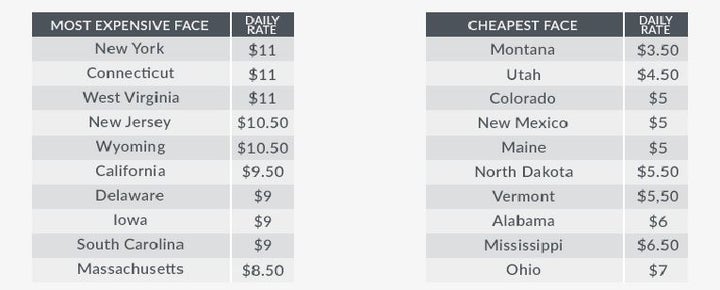 West Coasters have the most 'moderately priced faces', spending $5 per day which is $7 less than the East. Women in Utah and Colorado spend the least with a much lower $4 on their daily faces. Montana saves the most cents with a minimal daily cost of just $3.50
Although women are spending more on their face, beauty regimes are getting faster. The average woman spends 10 minutes applying her '16 step face' , and just 7 minutes cleansing and removing it at night.
·Californian ladies are the quickest to get their face ready, taking a speedy 3 minutes. New Yorkers take the longest, racking up an average of 21 minutes. This is due to over 70% now using advanced treatment products which dramatically improve the appearance of the skin, meaning less time is spent on covering up and enhancing.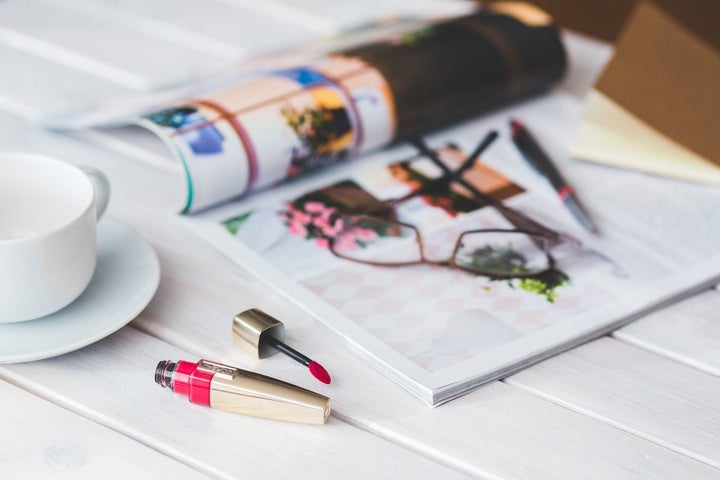 The daily face rate is a result of the combination of products used each morning, with today's regime ranging from anti-aging moisturizers and brightening eye creams, to blemish-hiding foundations and lash extending mascaras. Figures show that per day, $5 of the average face spend goes towards the skincare products used, and a further $3 on makeup.
Emma Campbell, Head of Editorial at SkinStore, said: 'When you consider the daily grooming steps, these costs are very relative. Women aren't spending hundreds of pounds on one luxury cream - its day-to-day recommended regimes to help prevent and tackle concerns, like acne, blemishes, wrinkles, pigmentation and dark circles. At SkinStore we are increasingly seeing customers adding extra items which provide more professional, instant results, regardless of spending more.'
'There has been a huge rise in advanced treatment products which now solve beauty concerns and transform the skin. These treatments are speeding up makeup application times and giving women newly found confidence every day'.
Related
Popular in the Community