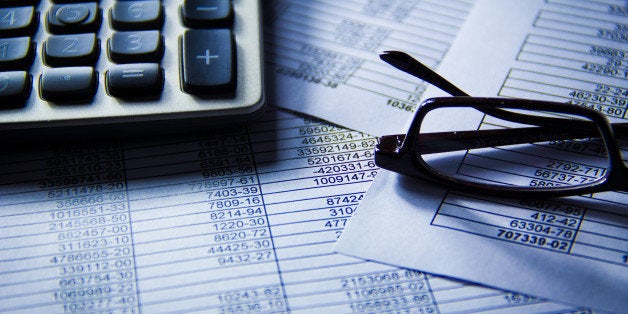 A new study paints a frightening picture about the correlation between Americans' chances at a longer life and their income and assets.
The research from the Employee Benefit Research Institute (EBRI) shows that of those who died at 85 and above, 12.2 percent had no assets left when they died. That by itself is not surprising, since few people of that generation had a financial plan that anticipated such a long life.
What's concerning, however, is that those who died at earlier ages were much worse off financially, says Sudipto Banerjee, a research associate at the institute who authored the study. That indicates that more of those with less financial means died a lot younger, a twist in what we thought we knew about financial planning and the average death rate.
A whopping nearly 30 percent of those who died between 50 and 34 showed no assets left, Banerjee says. And being single didn't help, either. Of those who were single and died at 85 or above, 16.7 percent had no assets left, up from 12.2 percent overall.
The study shows that of that group. 9.1 percent had an outstanding debt other than a mortgage, with an average debt of $6,368. Those couples 85 and older had $141,147 left in equity in their home, which means many didn't take out a reverse mortgage, even if they had the opportunity to do so. The average single person 85 and older who died had less, $83,471 in equity left in their home.
As for the people dying younger having worse health conditions, Banerjee says it's hard to tell "what's causing what, but it's significant to note that people who die younger have lower income and assets."
Banerjee says there's a lot of research that says people with low incomes weren't able to afford "all the health care they need" and if they are in poor health, it limits their ability to work and earn income.
"Both can affect the other," Banerjee says. "It's hard to tell."
The data is part of a study from the University of Michigan's Health and Retirement Study, sponsored by the National Institute.
Banerjee says another reason that people who are older have more assets is that they relied on company pensions for their retirement income compared to those who are younger. These days, more and more people are relying on 401(k) money, which requires them to have made contributions in the first place.
"This is an important study because it gives a benchmark to compare future retirees and how many are dying without assets," Banerjee says. "The generation of those 85 and older had a pension, but future retirees as they move into retirement are going to have to rely on 401(k)s."
Share us your thoughts on who didn't make the list (and why) at NowItCounts.com, the new destination for Americans 50+ covering financial, health, beauty, style, travel, news, entertainment and sports.
PHOTO GALLERY
8 Ways To Prepare For Retirement
Calling all HuffPost superfans!
Sign up for membership to become a founding member and help shape HuffPost's next chapter