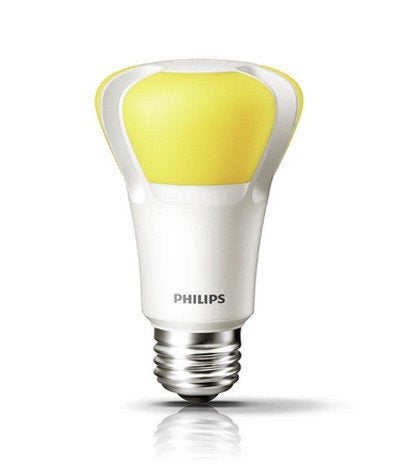 That said, it's pretty clear that the success of the bulb is contingent on its cost and if consumers can be convinced of its longterm benefits. So although the nation could potentially save "$3.9 billion in one year and avoid 20 million metric tons of carbon emissions" if every 60-watt incandescent bulb in the country was replaced with a Philips 10-watt bulb, according to the Department of Energy, homeowners may find it hard to shell out for the initial expense. In fact, the cost to replace every bulb in an average American home can run up to a few thousands, according to an article in Time.
However, Philips is working with retailers and corporations to offer rebates to lower the cost to as low as $20 to $25. Additionally, the electronics manufacturer has also lowered their price to $50 when purchased online.
But with $1 to $5 incandescent bulbs to compete with, and the fact that lightbulbs are a personal choice that households surprisingly cling on to, we're really interested to see how the Philips energy-efficient lightbulb will make its way into the home. Would you buy the Philips 10-watt LED lightbulb? Let us know in the comments!