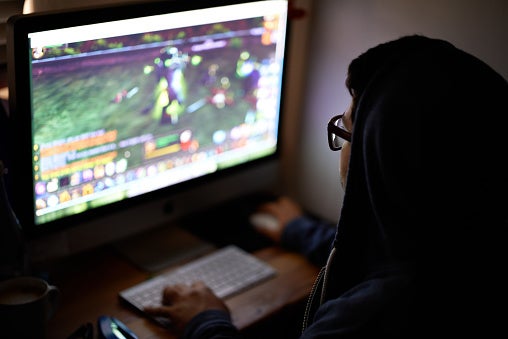 Gaming PCs can be financial bottomless pits.
That said, there are three price points that I think are reasonable and it really comes down to what kind of gaming experience you want to have.
1080p Budget Gaming: $650 - $750
For the budget gamer, you're less interested in playing on max settings than you are in being able to play recent games on medium/high and occasionally ultra settings or maybe you're someone who, like me, spends lots of time in games like Diablo III, League of Legends or other slightly older/less demanding games.
With a little extra money, bumping that to an i5–7400 would be one of my first thoughts, the second thought would be bumping the GPU to a GTX 1060.
At $650, you'll be able to play last year's titles on medium to high settings, the year before, generally on medium, and you start getting to high/ultra on things that are less demanding like Overwatch. At $750 you start to play on high/ultra and your CPU stays out of the way a lot more (it still limits you but so does the GPU).
Still, for the person who doesn't have an arm and a leg to throw at gaming, $650-$750 gets you a nice little rig that will keep you in the game for the the next year or two to come and potentially the next three to four years.
1080p Enthusiast Gamer: $1000 - $1200
For the enthusiast that wants to be able to keep up with modern titles as they launch, that prefers to play on High/Ultra, and who wants a rig that doesn't just kick ass but looks kick ass… $1000 - $1200 gets you a really slick rig that will give you excellent performance in just about anything out there at 1080p.
Because I like clean, crisp, white rigs (like the one on my desk), off the top of my head I'm thinking something along these lines. Core i5-7600K 3.8GHz Quad-Core, Radeon RX 480 8GB NITRO+, 303 White ATX Mid Tower. Now, the argument goes back and forth between the RX 480 and the GTX 1060… I'm really not taking sides here, choose the one that makes the most sense for you. And, of course, the aesthetics are up to you .
At this price point though, you can put a little extra into a slick case with a tempered glass window, LED RAM that matches the color scheme of your build and a beefy water cooling AIO to open up and overclock that unlocked CPU. There's plenty of room to play here for years to come even if you don't add to the system. And yes, you saw a PCIe SSD in there… still pretty affordable.
4K / VR / Streaming Enthusiast: $1600 - $2,000
Between $1600 and $2,000 you've got the room to pull out all the stops, not just for performance but for aesthetics.
(What, you thought you were going to get to the end of this without seeing a Ryzen build? No way, though you could, of course, go off to do an i7–7700K build if you wanted to instead for about the same price.)
Okay, you… guy in the back that stopped reading to click the link and is currently sputtering at the weird missing thing on that link: I know, come back, have a seat and let's talk about it.
You can, of course, run a Ryzen 1700 on the stock cooler. AMD has actually done a really good job with their coolers lately and I like them. But an RGB system board, RGB GPU, LED RAM, Tempered Glass case with RGB fans… and a stock cooler? Like hell.
At this point you get all the goodies. Top of the line PCIe SSD, GTX 1080, enthusiast system board, 8 core unlocked CPU and enough money in the budget to go full custom cooling. I'm not going to walk you through a full custom loop in this answer but I will tell you that EK has some great 'loop in a box' kits to get started with that already support socket AM4.
So, what's a reasonable budget?
It all comes down to the kind of experience you want to have. "Reasonable" means different things to different people. That's one of the beautiful things about PC gaming. If your pockets aren't very deep, you can still have hundreds of hours of fun with an inexpensive rig. If you're passionate about it and want to dive in deeper, you can go deeper.
As much fun as I have building $3,000+ gaming rigs that are every bit as much art as tool, you don't really need to spend that much to have an amazing gaming experience with a beautiful piece of hardware.
You can build gaming computers cheaper than the one presented at the beginning of this article, what we would call 'ultra budget' where you strip the computer down to bare essentials to get things running at reasonable frame rates, shove it all in the cheapest case you can find and don't worry about the little details… and that still works. You can also spend thousands more than the most expensive build presented here for the enthusiast that wants multiple GPUs, oodles of ultra fast storage and all the other goodies you find in the realm of ultra high end gaming computers (yes, you can spend more on a gaming PC than some people spend on their cars).
But reasonable budgets? I think you'll find that most people will find 'reasonable' to be one of the three categories above.
Note: The builds in this article aren't presented as 'optimal' or 'best for the money' but rather as concept builds to illustrate what you can do with a given budget. There's plenty of room for modification to suit personal preferences and I encourage the intrepid builder to load those up and then start playing with them. See what's out there and what you can do from those starting points. After all, the fun part of custom PCs is making it truly yours.
This question originally appeared on Quora. the place to gain and share knowledge, empowering people to learn from others and better understand the world. You can follow Quora on Twitter, Facebook, and Google+. More questions:
Related
Popular in the Community