"Are those cookies?" I held our carefully constructed wooden box awkwardly in my hands, as I felt my cheeks start to flush. I remember feeling stunned, shocked even, that, as a fellow colleague at a prestigious technology entrepreneurship conference, the man in front of me could suggest that I was just handing out cookies for the real entrepreneurs.
My cofounder, Mark, recovered quickly, laughing it off, and opening up the wooden toolbox I held in my hands to reveal electronics pieces of the kit we had created to teach kids about building with hardware through playing Minecraft. It was easy for him to shrug it off. During his two hours holding the box, the product hadn't been mistaken as a cookie box even once. During my hour, it happened three different times.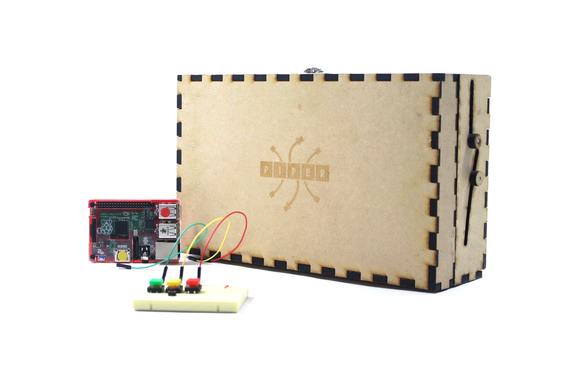 I grew up in Texas, as the daughter of Indian immigrants who had started their own company and worked hard every single day to make our opportunities and our lives better than theirs had been. As the younger sibling, I remember learning about everything from my older brother, Pinaki, and finding fascination and beauty in the worlds of science and technology from the way my brother could explain it. Surrounded by brilliant people who would always know more than me, I learned to work hard. Very, very hard. And there was nothing I felt I couldn't do if I put my mind to it.
With that mindset, when my grandfather passed away of cancer when I was 15, I knew I wanted to understand more about the disease, and undeterred by my own complete lack of experience, I started emailing dozens of professors working with cancer research in my area. The responses were rejection after rejection after rejection, until finally I received a response from Dr. Alakananda Basu, a professor of immunology at the University of North Texas Health Science Center, inviting me to come speak with her about possibly working in her lab. The next two summers became a fascinating whirlwind of learning techniques, designing experiments and conducting groundbreaking research on drug resistance in ovarian cancer. In 2011, this research won me the Grand Prize of the first ever Google Global Science Fair from over 10,000 projects all over the world.
My year, girls, working with subjects from carcinogens in food to environmental health in homes, won every age category of the Google Science Fair. In the whirlwind of experiences that followed, from getting to meet the President of the United States twice to being one of Glamour magazine's Amazing 21 Young Women of the Year, I remember getting asked about what it was like to be a girl in science. I remember having no stories to tell, no newsworthy quotes about any discrimination I had faced or any anecdotes about being labeled a "nerd" derogatorily. To be completely honest, in my own naivety, I had never realized gender imbalances were even one of the major problems in STEM education.
It was the questions I kept receiving which made me really start reflecting on what had made me feel like I could "do" science in the first place. Was it a complete obliviousness to social cues? Was it a conscientious disregarding of the statistics I had heard repeatedly about gender in STEM? I suppose it was a little of both, but the biggest thing for me was being surrounded by women who I could look up to as role models. My professor was a woman, the Ph.D. students I had worked with were women and, above all, I had a support system which never had insinuated that gender even played a role in scientific ability.
Three years later, after having the incredible opportunity to speak around the world advocating for better STEM education and recognizing the need for better gateway tools to start building with technology, I teamed up with my cofounder Mark to create Piper, a Minecraft toolbox to get kids more engaged with technology through a DIY electronics kit. In piloting with over 400 kids, we had seen faces light up as kids assembled their own computers and built gadgets (like switches/buttons/LED lights/etc.) to solve Minecraft challenges. It's a powerful product because it can inspire real invention and creation, and we were excited to create a company and a brand around it.
Before Piper, I had read the articles, the stories about the casual sexism in the world of startups and entrepreneurship, but I brushed it aside. STEM fields are also supposed to be biased, and I haven't experienced much discrimination there, I told myself. Entrepreneurship will be okay too. I was very wrong.
The thing about gender biases are that they aren't always overt. Girls aren't told that they are bad at science. That idea is reinforced each time learning how to dress up pretty is prioritized over doing homework. Girls aren't told that they can't be entrepreneurs. That idea is reinforced every time a technology product in a box held by a girl is mistaken for a cookie box, and every time a product demo is automatically assumed to be created by the guy rather than the girl. Gender divides are more subtle than that; they seep into public perception, and they are damaging to everyone in suppressing ideas that can change the world.
It's not practical or fair to say that these attitudes will change overnight or that frustrated rantings will solve everything. And progress is being made in STEM, in small nudges by dedicated people like those at Girlstart (an organization out of Austin, TX running camps for girls in STEM) and even legislators in the Office of the White House who are pushing to close that divide in science. But where is that for entrepreneurship? Where are more strong female role models starting companies and breaking down those barriers?
I am not special. I was surrounded by special people -- role models who lifted me up and made me feel like being a woman wasn't a disadvantage in STEM. The fact that these people exist shows me that STEM has made incredible progress in closing the gender divide. Yes, there is a ways to go, but it's happening. And it's happening now. But now, it's time to push entrepreneurship to do the same. Hopefully much, much faster.
Shree Bose is the cofounder and COO of Piper, which is currently raising funds on Kickstarter at http://kck.st/1Bvntcx. She is currently a member of Harvard's Class of 2016.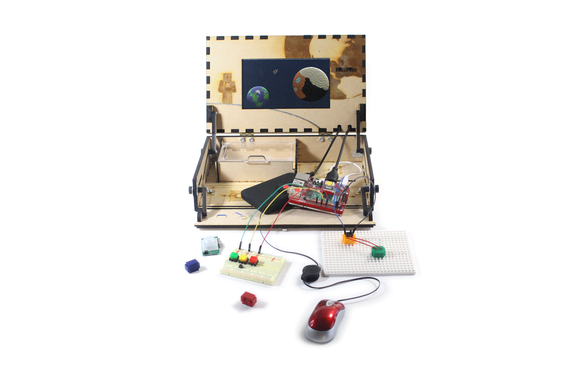 Related
Popular in the Community