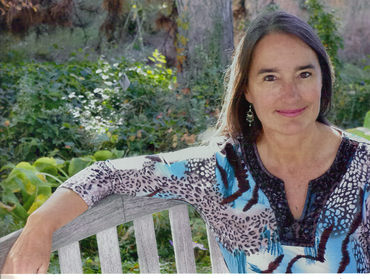 (Photo credit: Peter J. Hughes)
June.
This used to be the month where I couldn't wait to hear the last school bell ring signaling me to go out into summer and play! School's out!
I remember that feeling of freedom and anticipation for summer break - the pool parties, vacations, fun with my friends, sleepovers, and going to the beach. I couldn't wait!
And now I'm a grown-up experiencing the Life "stuff" at such a rapid pace that it seems I can barely catch my breath much less enjoy the summer fun.
Basically, I've been allowing myself to get distracted by the heaviness of stress and frustration.
And then a dear friend of mine passed away on June 5.
She was home on her last day on Earth, laboring with each breath. I simply held her hand and told her I loved her and thanked her for her.
At one point, I passed her hand to my husband, Matt, and left the room.
I walked into her living room and immediately was drawn to a framed drawing on the wall. It was an elementary school picture of her that her husband had sketched. I smiled as I remembered the day she had told me the back story of that photo.
Her mother had spent time getting her picture perfect for the school photo, and by the time it was taken, my friend had made sure to change her hair and dress to her own liking. We were laughing as she recalled that day.
And as I stood in her living room and locked eyes with the girl in the portrait, I quietly said under my breath, "You stinker."
At that moment, my husband came out to tell us that she had gone.
He was there for her last breath as her big heart stopped beating.
And off she went, leaving a trail of light in which we all remember her.
When I hear people speak of her, they speak only of Love. All their memories are that of her undying fire, her tenancity, audacity, sense of humor, love of family, and the "stuff" that would come out of her mouth...
Her spirit was WAY bigger than her petite little body.
She made people laugh and pissed people off, and under her tough exterior, she had a heart of gold.
Don't we all?
She was unapologetically authentic.
Her passing inspired me to remember that I was still incarnate and to return to the childlike wonder and excitement of being alive. It was time to recommit to dialing it up a notch in my own experience of Life.
No more distractions.
I either shrink in stress and frustration or play full out in the frequency of Love until that last Earth school bell rings.
I choose the latter.
My friend experienced her share of hardships in this Life, however, she never let them deter her from living full out. Her strong, sassy, fiery spirit always prevailed, even up to her last breath.
Thank you, Linda.
School's out!
Calling all HuffPost superfans!
Sign up for membership to become a founding member and help shape HuffPost's next chapter