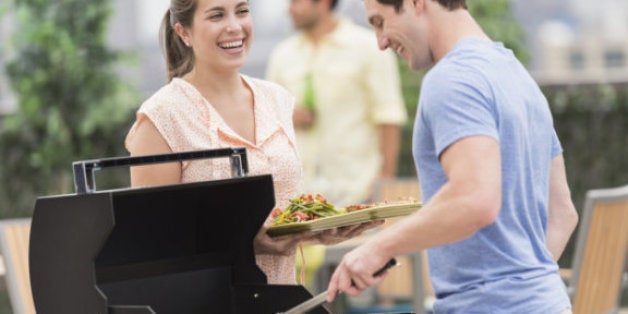 When Memorial Day weekend comes around, I often think of my friends that died overseas in Iraq and the ones that left far too soon. Now I could go into a deep dive of why our country needs to look beyond the assorted meats grilling in the middle of the day and how Memorial Day Weekend isn't about the 25 percent sales. But I am not going to. In fact, I think those are the things that help me remember the good times with my friends.
We use to go to the mall to shop for clothes during the three-day weekend and when we returned to the barracks, we start planning a huge cookout and invited everyone we knew. When I think of those times, they can be painful because I no longer can have it with them. But I try to remember the times I spent with them clinking red cups filled with Bud Light and enjoying the splendor of a weekend afternoon. It was those moments that made me smile and appreciate the time I got to spend with them.
Recently, I have read some posts viewing cookouts, parades and sales as a disrespect to the dead with some pointing out "My friends who died for this country don't want to be remembered with fricking cookouts and sales!" I agree. We shouldn't remember our veterans and servicemembers who have sacrificed their lives with just cookouts or sales. But my friends would want me to go to a mid afternoon cookout with friends, attend a parade if I could and shop the holiday sales. They know how much I enjoyed those times with them. It was never about the food, the sales or the beer on Memorial Day weekend. It was always about spending a weekend to remember with those I fought alongside with in Iraq.
It was those moments that made being in the military special, the constant running of dirty jokes and stories we shared with each other of our hometowns. If my friends were here today, they probably would be harassing me to go buy more red plastic cups at the commissary on base before everyone came to the cookout.
So this Memorial Day, I encourage you to go to a cookout, shop a holiday sale, and attend a parade if there is one near you. Offer to go buy red plastic cups, contribute some money to a 12-pack of cheap beer, and enjoy every moment you get to hang out with your families. My friends would want you to remember them that way. As long as they got an invitation to throw some patties on the grill.