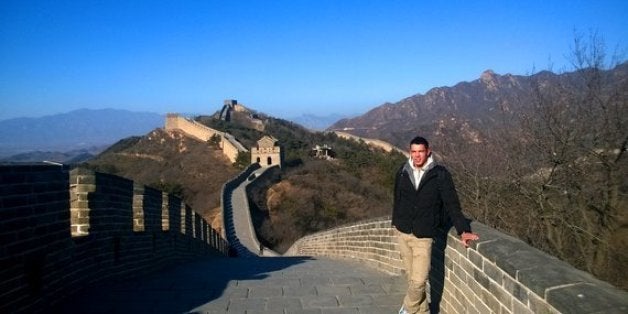 Some people know they want to be a doctor, a lawyer or an astronaut from the age of 5. I was not that person: I didn't have a clue. So when the time came where I was supposed to start thinking about my future after high school, I threw myself into applications for occupations I knew nothing about and jobs that would've made me miserable.
I tried out for the army, but apparently I'm not very disciplined. I applied for hospitality but had my application refused after I got too drunk the night before the interview, took the wrong train, fell asleep in a toilet cubicle and arrived for the interview several hours late. After that, I tried construction, journalism and even considered a career as a rapper but I never really found what I was looking for.
Thankfully, before I had a chance to begin a career doing something I wasn't suited for, I had a gap year. And mine was a chance to get off the treadmill of studying, exams and nights out. A time for adventure -- a time to think, and a time to grow up -- a little.
We live in a society where gap years are still seen as an indulgence. They delay our entry into the real world, apparently. But in my eyes, gap years not only save you from entering a profession you're not suited to, they help you figure out what gets you out of bed in the morning -- and what you're good at.
But in my eyes, gap years not only save you from entering a profession you're not suited to, they help you figure out what gets you out of bed in the morning -- and what you're good at.
My time abroad, whether studying in China, doing my internship in Indonesia or traveling, taught me valuable skills. And I don't just mean -- versatility and adaptability -- although I now have plenty of that, but marketable career skills.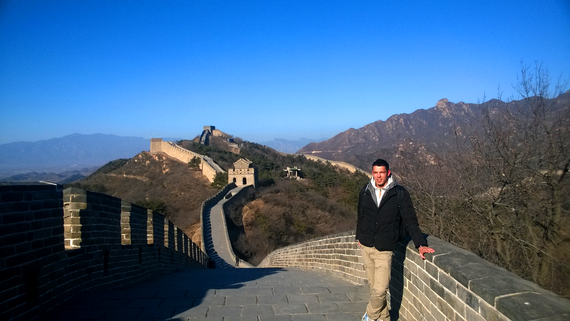 Before I knew what I wanted to study or do with my life, I went for a year abroad. Once I started doing, as opposed to studying, I really started to understand what made me tick. And often, I found, the things that piqued my interest weren't necessarily the jobs that seemed sensible, respected or prestigious.
I spent part of my gap year in Thailand, where I started to learn what I was actually good at -- beyond passing exams. I rebuilt an orphanage and studied eastern philosophy. And I soon learned that I preferred being on my feet, as opposed to sitting at a desk. I also learned, after working at a school, that I was a better at soccer coaching than English teaching.
During my travels, I wrote a monthly column for a Dutch-Indonesian magazine, which I loved. And I found out that traveling and meeting new people from around the world was something I wanted to keep doing. And so after spending time abroad, I finally found my perfect field of study: international communication and media.
At college, I made friends across the globe. And in my third year, I had a compulsory semester abroad which turned into another year overseas. I chose to study in China, learn Mandarin and get business experience abroad. I found most of the subjects so interesting that, for the first time in my life, I did extra work, finished my assignments and read all the books (and more). I finished the semester with an 8.5 average and won third place in a Chinese language competition.
I found out that if I was actually interested in the material I had a lot more fun studying. And my grades went through the roof. I was amazed (and so were my parents). It was a far cry from my high school days.
After the semester was up, I wasn't ready to go home. So I went to Bali for another six months where I interned for an educational startup. During this placement, I learned about entrepreneurship and it opened my eyes about what's possible in terms of traveling and managing a business at the same time. Again I was motivated, I worked 14 hour days, learned marketing, and picked up freelance clients along the way.
Almost all of the costs for these years abroad were paid for by study finances, study grants and my job in a local restaurant where I worked for a few years -- not from parental sponsorship. You don't have to be a rich kid to take a gap year. The living costs in countries such as Indonesia and Thailand are generally low enough that you can work for one day and earn enough to live for two abroad.
I really believe there's never been a better time to take a gap year. My generation will spend more years of their life working than perhaps any other in history. So we better spend our lives doing something we enjoy.
Graduating from high school and taking the next big step toward college can be daunting, so a growing number of students are choosing to take a gap year to focus on personal growth. Whether you spend a year traveling, volunteering or working, we'd love to share your story. If you'd like to contribute a text or video piece, please email gapyear@huffingtonpost.com and tell us all about your experience.
REAL LIFE. REAL NEWS. REAL VOICES.
Help us tell more of the stories that matter from voices that too often remain unheard.