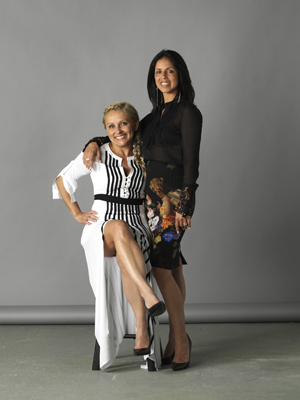 When my long-term business partner gave me notice that he was pulling out of our law firm one week before Christmas 2008, I turned to Mag, and, hysterical, I screamed, "What am I going to do?!"
Mag is not just a consoling friend. She's my lover and my life partner, and soon after what felt like a tragic holiday season she became my business partner as well.
Being a lawyer was so important to me. It wasn't just my dream: It had been my father's dream as well, but a dream that he walked away from after completing two years of law school, when he was faced with the choice of going to summer school or heading to New York City to work in commercial real estate. I was incredibly close with my father, so my career was as much for me as it was for him, and I wanted him to be incredibly proud.
When my law partner suddenly left our practice behind -- left me
behind -- I was forced to make a decision of my own: either give up the
practice I had created, the clients I had advocated for and who believed
in me, the name and my reputation I had worked so hard to build, and start from scratch alone, or work for a colleague in the business as an employee rather than as an owner. That path was full of uncertainty, not knowing whether I would ever be as respected as I had been, or whether I would even be able to stand again on my own two feet.
For the first time in my life, I didn't care about the whispers and the
judgments from family, old friends, new friends and colleagues, whispers that started when I left my "traditional" relationship with a man to begin a relationship with a woman and became a stepmother to her two children. Mag was the first person I could really put my faith in. She never doubted
me. Instead, she believed in me, encouraged me and convinced me that
failure was not an option. Her resilience gave me the strength to move
forward. Our nontraditional relationship provided me with an unbelievable amount of courage and support.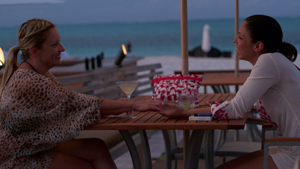 So Mag quit her job, rolled up her sleeves (literally painting the
walls), and worked with me day in and day out to create an atmosphere
that clients wanted to be in. Our new law office became a modern safe
haven, a welcoming environment that clients could come to and where they would know
that they were being taken care of. I couldn't have built that without Mag. Now, nearly six years later, our practice and our love are as strong as ever.
Maggie brought to the job not only incredible support and a will to do everything and anything necessary to get the job done but qualities that were missing before: marketing and advertising know-how, empathy for the clients, and an understanding that this a 24/7 job that is all-consuming and affects you emotionally.
If you are asking, "How can you possibly live together, raise
two kids, take care of a dog, run a household, and work together seven
days a week?" I'm here to tell you that not only can it be done, but if you
have the opportunity to do it, you should!
Brooke and Mag co-star in the Newark-based docu-soap Jersey Strong, which premieres on Pivot on Saturday, Sept. 14, at 10:30 PM EDT. Watch a clip below:
From the team behind the Peabody Award-winning series Brick City, Jersey Strong chronicles the lives of two families from parallel universes: the street and the executive suite. Jayda, a reformed Blood, and Creep, a reformed Crip, have a modern-day Romeo & Juliet romance in the hood, where they're raising two kids while pursuing their careers and following their dreams. Jayda is working to build mentorship programs for young women in Newark, while Creep balances a day job in sanitation with his dream of launching a comedy career. Brooke, a trial attorney who once kept Jayda out of jail, is balancing the stress of high-stakes litigation with the real-life drama of raising two college-aged kids with her partner in life and business, Maggie. Jersey Strong will explore Newark's warm center and tough exterior through the eyes of two unconventional families striving to achieve the American dream. To learn more, visit pivot.tv/shows/jersey-strong.
Related
Popular in the Community