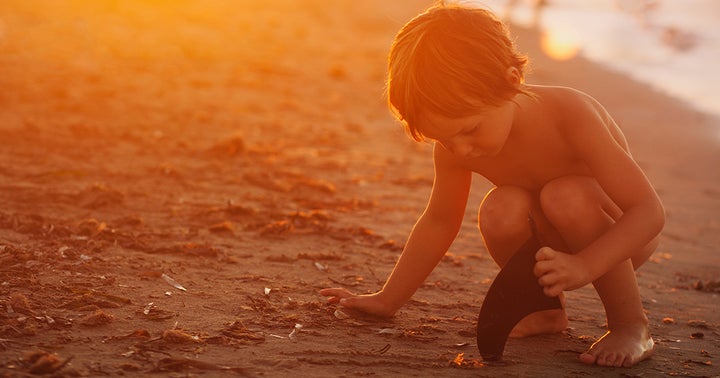 "Can we watch TV?" "No." "Play on the tablet?" "No." "What should we do then?" "Read something. Play. Or ride your bikes outside. You find something." "Yeah, right." "What about helping me with the chores?" "Ok, we'll play." (And after ten minutes). "Can we go to the beach?"
I don't know whether you sigh with relief when schools close for summer or with frustration, but for us every summer goes like this: At first, we're eager for the schools to close and stop all the after-school activities. You know, just to stay at home a little to relax and do nothing. But after a few days of blissful happiness the problems begin. Too many people together in an apartment for too many hours. Day after day.
With my husband we're lucky enough to usually be able to arrange our shifts, so that one of us is at home with the children at all times. Which means though, that either I or he are at home with the little monsters… sorry children, alone. With all four of them, their ages ranging from eleven years old to one and a half.
And in Greece the summer creates more problems than it solves. The days are too long and the summer too endless, and in the habit of chasing the other seasons out. The high temperatures also dictate the school program. In other words, the schools close for three whole months. THREE MONTHS! But children become restless way before that. Teachers know that Easter signifies the real end of the school year.
And how can you concentrate on school subjects when it smells of summer already in March? The first excited tourists arrive in large groups, occupying the city and showing off their white skin when the locals are still wearing long-sleeved blouses, because "it's rather windy". And the children's mind is on their first visit of the year to the beach.
Ever since I was a child, the summer was valued by how many baths we had, how many ice-creams we ate, and yes, how many mosquito bites we could display (which meant we stayed a lot outside the house after dark). If you counted over one hundred in all of the above, your summer was a success.
Things haven't changed much, except for even going to the beach after some time sounds boring. If you're a late beginner, you start going in June, in the afternoon, after work. You stay till the sun goes down and then back home again, a bath and everyone in bed. But that way, by August, the children—and you—need a change. You're tired of little sand footprints in your living room ("ups, I forgot, mum"). The children are tired of having another bath ("we'll be going back again tomorrow, what's the big deal?"). Your husband is tired of trying to stop your youngest from swallowing little salty stones that look so yummy. And we're all tired of seeing the same faces, even on the beach.
Inevitably, the question arises on whether to pack and go for a few days on vacation somewhere else, but your mind starts doing the math. With so many children you need two rooms and not one. Your children, let alone your husband, need to eat. The prices go wild in the summer because of the demand, and the new beach will probably be more crowded than the one in front of your house. So, why bother? Just to keep your children from nagging "we never go on vacation!"
The only way out is what the Greeks call the undying soul of the Greek family—the mother. My mum lives in a village in the north, on the other side of the country where it rains half of the time, and we see each other twice a year which makes her eager to have the children over. Our phone calls throughout the year end with the familiar: "send me the older children in summer, so you can rest a little".
My mother's cottage is my children's paradise. Clearly she spoils her grandchildren every way she can. The TV is always on in the mornings, and the children behave like royalty expecting to be served. Their days include a lot of ice-cream and chocolate. Their bedtime shifts from a ten-o'clock-the-latest approach to a ten-more-minutes-grandma-please-please approach. And we don't join them at my hometown because my children and my mother in the same house—and at her own turf—is too much even for me. What else does a child want?
Well, it seems even good life bores them. Too much TV results in too many fights, and soon they miss their familiar family rules. "I miss my bed," my younger one says, and they all ask how their little sister is doing, and if their classmates are back from camping so we can arrange a meet-up. "When are you picking us up?" they end their calls.
So, I make the long trip to my mother's to bring them back. At home, after the hugs are over and they're done with telling what they ate and where they went, they pick up where they left off: "What should we do?"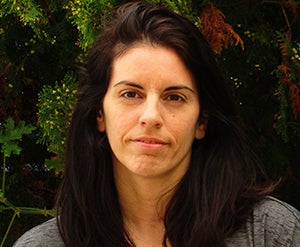 For more great Wild Word essays: