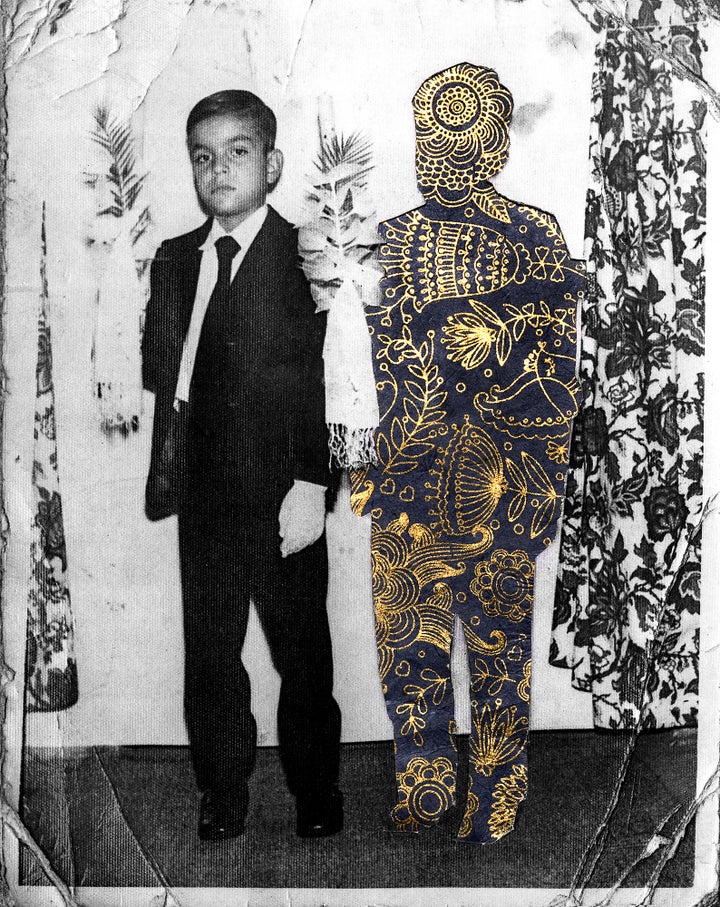 I began Fragments of the Masculine to honor my late uncle and the connection we shared even though I had never met him. In 1987, my uncle passed away in a tragic car accident and shortly after, my mother passed his middle name and surname on to me. I felt that, as his namesake, I was left to carry on the legacy and memory of my uncle. Because of this, growing up, I was always intrigued by tales of my late uncle.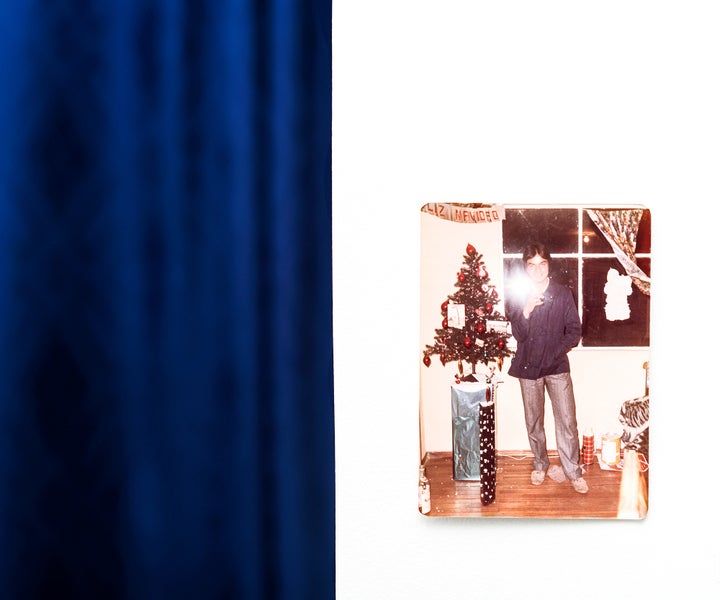 I felt connected to my late uncle not only through blood, but through family photographs, as well. The photographs of his youth and of his time in the Colombian military captivated me, and the more I stared at the photographs, the more I spent time with them, the more I found aspects of myself reflected in the images. However, I also found aspects of an identity that felt distant and foreign to me. These photographs of my uncle exuded a Hyper Masculine energy and identity that felt unfamiliar. As a young Latino boy still trying to understand his own sexual and cultural identity, these images were both enlightening and alarming. On one hand, they were a window into my uncle's life, an insight that bonded us from the beyond; yet on the other hand, these images represented a blueprint to Masculinity that I felt I could never live up to.
During my teenage years, I began to both confront and accept my identity as a gay man. I also began to experience what it meant to exist as gay male within my Latino community. Growing up within my community, I would often hear disparaging criticisms of homosexuality. Throughout my adolescent years, I was made to understand that being a gay man contradicted what it meant to be a Masculine Latino Male. These ideas and experiences would later resurface in my work as I pursued my artistic ambitions.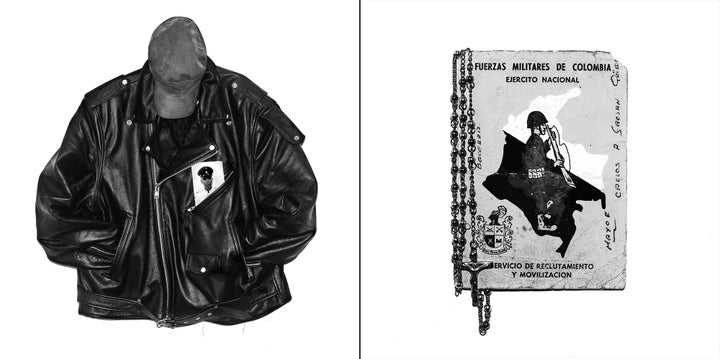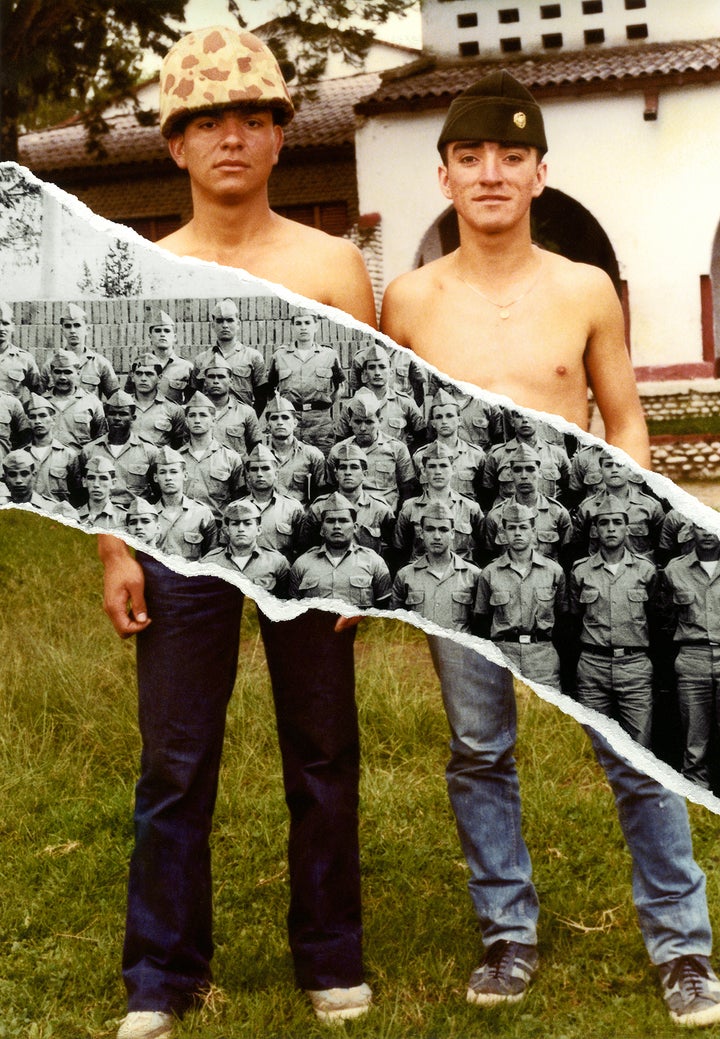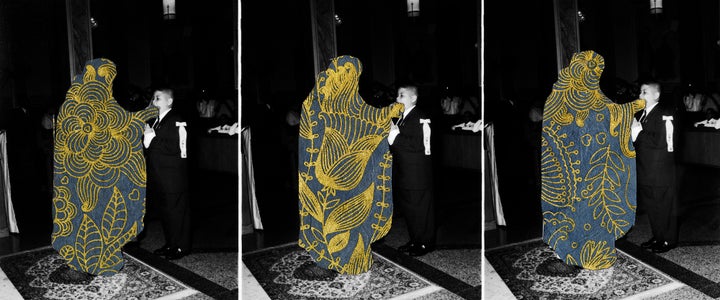 In 2015, I revisited the images of my uncle and began building an archive with the intention of starting a project that would explore the connection I had with them, but midway through this process, the project evolved. After searching through family photo albums for more imagery of my uncle, I stumbled upon a set of Polaroids of my biological father. The Polaroids were taken and sent to me when he was incarcerated in the United States. It had been a while since I had last seen those images and my instinct told me to collect them.
I examined every aspect of those images much like when I did with the images of my uncle. My eye was drawn to my father's body language, mannerisms, and his handwriting. Many of the Polaroids contained messages or notes and provided insight into the father I barely knew. The Polaroids also served as visual evidence of the only time I had ever met my father: while he was still imprisoned. It felt as though, through those images, my absentee-father was attempting to parent me and show me how to embody this ideology of Masculinity that I was expected to live up to. Confronted with this new discovery, I started incorporating images of my biological father into my art practice and soon realized that there was a greater correlation between the images my late uncle and biological father.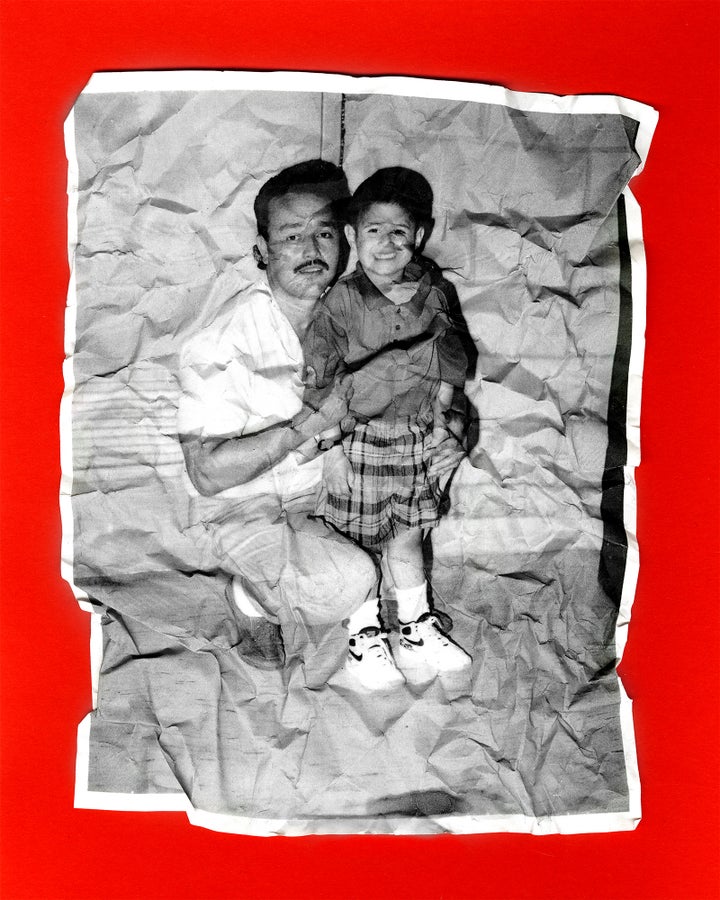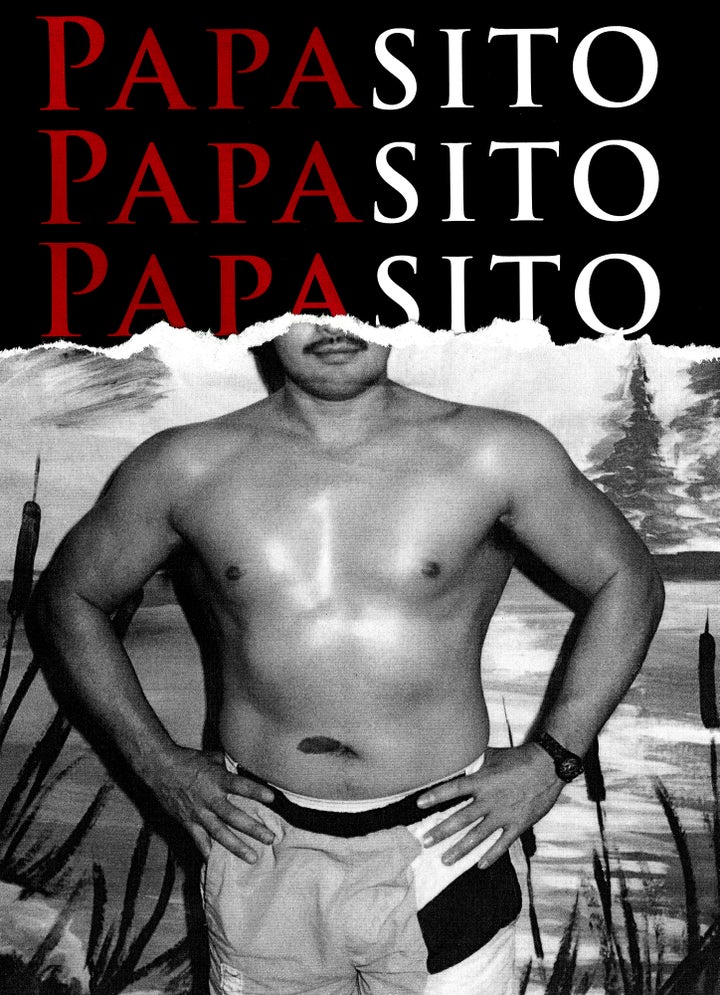 Using reproductions of the archival photographs of my father and uncle, I created experimental photographic collages by ripping, deconstructing, adding to, and removing information from each original image to create new compositions. I also incorporated patterned printed materials and cultural dialect that refer to my Colombian heritage into the images, deepening their personal narrative. Through this creative process, I confront each image from a personal and reflective standpoint, allowing instinct and emotion to guide the creation of the final composition.
While this initially began as a personal narrative, it expanded to a universal one. My examination of the photographs of both my uncle and biological father address not just my personal relationship with these two men, but the ideas behind Masculine culture within the Latino Community as well. Through my work, I examine my childhood, sexual identity, and the profound impact these images had on my upbringing and the formation of my own identity. In Fragments of the Masculine, I seek to question traditional ideas on Masculinity, particularly within the Latino American community. Much like my deconstructed images, I am breaking down archaic ideas that limit and devalue the complexities of the formation of one's own identity.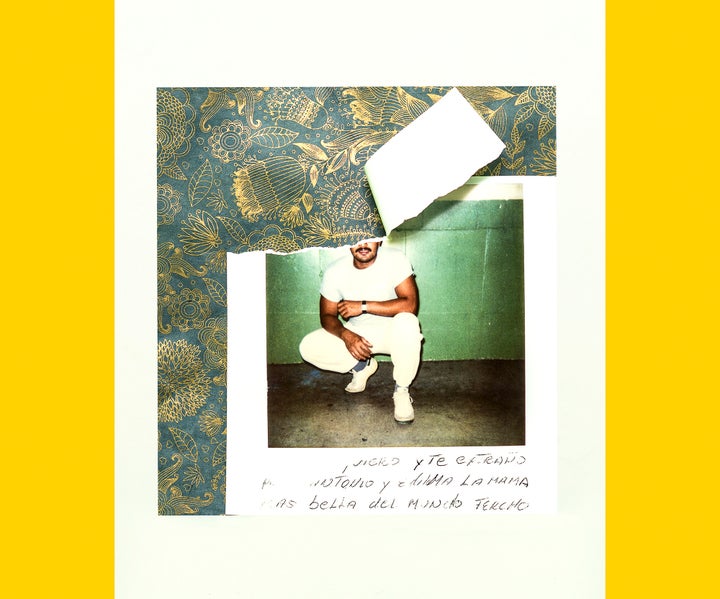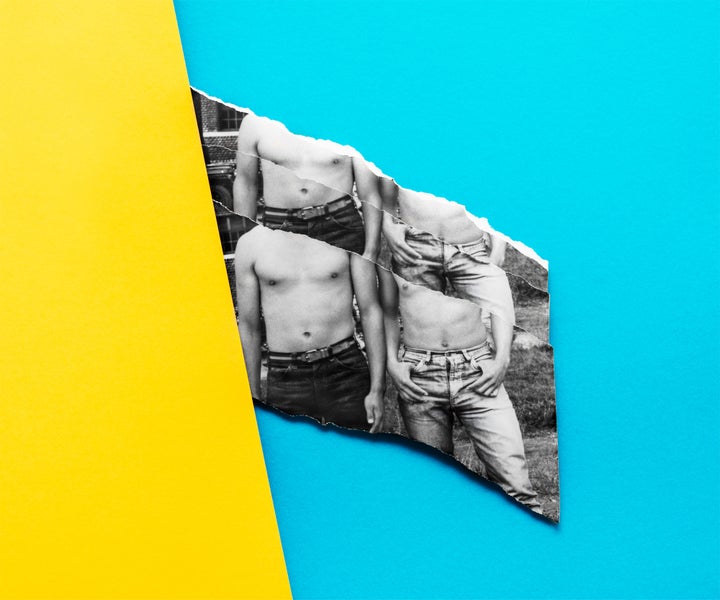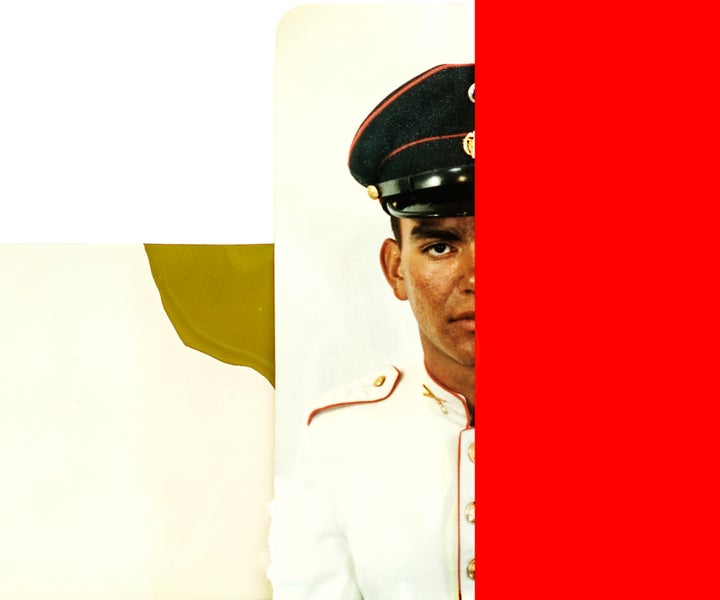 Popular in the Community