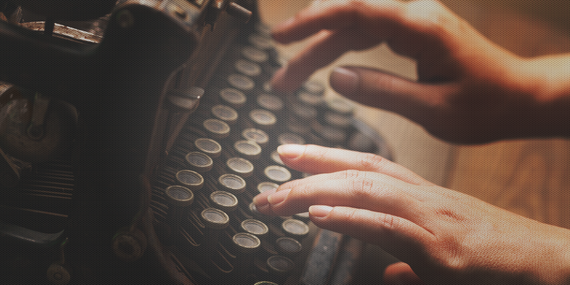 The following is inspired by actual events.
Let's say we're sitting around the table, having a lively discussion, when something comes up that none of us (in this scenario I'm pretending we have friends) know the answer to.
Out come the smartphones! Tap tap, typity type type...
What My Wife Will Type
Hi. How are you? I'm fine, I suppose. Sorry I haven't written in a while. I was hanging out with a friend of mine, Siri. We'd had a falling out but I decided to give her another chance. Yet again, she disappoints!
She does this thing where I'll say "Hey Siri" and sometimes she'll respond, letting me know that I can proceed. But other times, she'll wait just long enough that I think I'm supposed to continue and then she interrupts me with something asinine like "I'm listening". You clearly weren't Siri, because I was already talking! Dammit, Siri, why are you like this?! And this is with no consistency or reliability. I never know whether to start talking or wait for her to give me the go-ahead.
Sorry, Google, I shouldn't burden you with my petty nonsense. I just needed to vent a little.
Anyway, the real reason I'm writing is to ask you something. I know I do that a lot, and it probably feels like a one-sided relationship in that way, but you could always ask! I would gladly answer if you had some questions for me! So don't ever hesitate, please! I'm here for you if you need me. I mean that ❤
So back to my question. I'm sitting here with my husband and my parents, errrr...our friends, and something has come up that none of us can answer. Of course, my husband THINKS he knows the answer (typical, isn't it?) but I'm pretty sure he doesn't. I mean, seriously, sometimes you don't have the right answer! You don't know everything about everything, babe!
Ok, that was unfair. He does know a lot, which is part of the reason we got along so well when we first met and why I love him so much now. Have I ever told you how we met? Oh, it's a great story. Remind me to tell you sometime!
Where was I? Oh, yeah! The reason I'm writing is to ask you something!
Our son (who is going to be 1 month old soon -- where does the time go?) has been a little fussy today. We were thinking that some fresh air might do him, and us, some good! We've tried the stroller, with mixed results. He seems to like it when we make his ride a little bumpier, to simulate riding in a car. Why is that so universal, falling asleep in the car?
Wait -- that's not my question! Lol. That just occurred to me, since even I fall asleep in the car. Sometimes when I'm driving (don't tell my husband)!
Well, I should be going I suppose. I have guests to tend to. Or is it, "attend to"? I never know which one it is. Oh, yeah I had a real question for you! Silly me! Sorry, I'm running a little low on sleep. Newborns, man! I forgot how much work they are.
I wanted to know at what age -- if it's even a thing at all before they're a couple of months old, I don't know -- can a baby (how long is a baby considered a "newborn", anyway?) be carried in a Baby Bjorn? Wait, is it a Baby Bjorn? We have so many different ones I can hardly keep track. It's definitely not the Ergo, I know that. Is it the Infantino? No, I don't think so. Yes, it's definitely the Baby Bjorn! So how old does a baby have to be?
Thanks so much for your time, Google. I know you have a million other things to do right now, quite literally. I promise it won't be as long until I write to you again.
Ever so grateful for your time and consideration,
What I Will Type