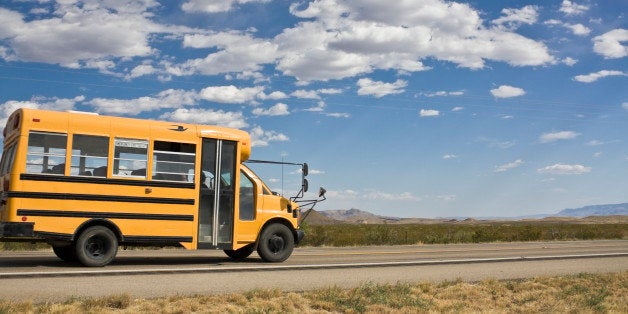 As a recently separated mother of two young children, I became an AmeriCorps HealthCorps member at the age of 32, based on my interest to understand different vantage points of community work. I embarked on my service year with a strong foundation as a teacher with a practice in English Language Learner education and curriculum design, as well as through my graduate degree studies in multicultural education. During my early 30's, I most wanted to understand different ways that low-income women and families were experiencing marginalization, and I wanted to continue expanding my path of service from a deep listening approach, coupled with direct action.
During my AmeriCorps HealthCorps service year I managed a non-profit clinic for uninsured, low-income and homeless women, and I also served as a health worker with the same population. With each passing month, my head and heart matured while I gained on-the-ground experience. From this new place of empathy, connection and understanding, I began working to frame my academic research path. I witnessed the positive outcomes of empowered, community-based education for women, as well as the negative, troubling impacts poverty has on women, emotionally and physically.
It would be an understatement to say that my year of service was deeply transformative and challenging, occurring at a pivotal moment in my personal, professional and academic life. Consequently, once I completed graduate school I leaped at the chance to become an Executive Director of an educational arts organization in Santa Fe. The nonprofit I led had an integrated AmeriCorps component in its core programming, and I was presented with an opening to see the benefits and challenges of full-time, stipended service for individuals and communities through the new lens of a leader.
On the one hand, I could clearly see the ways in which a year of paid service provides a pathway for young adults to become creative practitioners and teaching artists in underserved and under resourced communities and classrooms, while concurrently building a foundation of civic engagement through the community-based organizations with which they worked and partnered. Unfortunately, I also witnessed the financial obstacles this pathway of service posed for low-income members who wanted to serve in their own communities, but needed additional financial support in order to participate in full-time service year programs.
So I began to ask the question daily, "What already exists to increase the support and access of creative citizenry and civic engagement programs for young adults in Santa Fe?" I started investigating the higher education institutions, economic development initiatives, and cultural community-based organizations that would be willing to commit to focusing a portion of their existing programming to young adults who want to pursue a year of paid service in community arts. What emerged from this basic line of inquiry into the problems that Santa Fe faces in attracting, engaging, and retaining young adults is a simple, meaningful approach that can provide much needed systems level change.
My interest in joining the Franklin Project as an Ambassador derived from my own background in service, coupled with my desire to launch a Community Art Service Year initiative in Santa Fe, New Mexico that joins the existing national movement in which "a year of full-time national service -- a service year -- is a cultural expectation, a common opportunity, and a civic rite of passage for every young American." Of particular interest and concern are the young adults in Santa Fe from diverse communities who are disconnected from formal educational programs and professional creative path-building work.
As a seasoned creative professional, I am overwhelming grateful to call Santa Fe home. Yet, it is my sincerest desire that The City Different begins to grow and expand into a place for creative community members of all ages; a place that actively supports and mentors young adults as equally valued members of our city who will collaboratively design and build our city and state capitol to be inclusive of this next generation's creative practitioners, educators, leaders and citizens.
This post is part of a series produced by The Huffington Post and the Aspen Institute's Franklin Project in conjunction with Giving Tuesday. The series, which will run for the month of November, features pieces written by Franklin Project Ambassadors, local leaders who are working with community stakeholders in 25 states toward the Franklin Project's vision of making a year of national service -- a service year -- a cultural expectation, common opportunity, and civic rite of passage for every young American.
REAL LIFE. REAL NEWS. REAL VOICES.
Help us tell more of the stories that matter from voices that too often remain unheard.