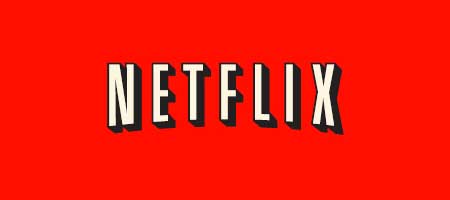 "How much for an ad on Netflix?" Ever since the video streaming service proved that Americans have an insatiable appetite for premium TV shows and movies, it's a question that Netflix has heard from many inquiring media buyers. The answer, to the chagrin of Madison Avenue, is a resolute no - Netflix doesn't run ads.
Despite the explosive growth of all-you-can-eat premium video services like Netflix, Hulu and Amazon Instant Video, the supply of ads alongside ultra-premium content has struggled to keep up. That means a lot of 30 second commercials all dressed up with nowhere to go; something advertising executives are beginning to notice.
For the online advertising industry, the boom in video streaming is fantastic news. Netflix and the like have proven that the demand for premium content is not satisfied by TV alone and thus have given advertisers a new media channel to run their heralded video commercials. The scale of this incremental video consumption is enormous - Netflix alone has 25 million subscribers who eat up an eye-popping 33% of all internet bandwidth.
Yet despite the enormous surge in demand for premium TV shows and movies, the supply of ads has been scarce. Hulu is the lone service to sell ad space alongside this content but offers only a fraction of inventory when compared with the same programming on TV. No surprise, that limited inventory is in high demand, Hulu has over 1,000 paying advertisers.
The Netflix Effect, or the scarcity of ad space alongside ultra premium online video content, has a profound impact on the economics of digital media. Primarily, it's helped prop up the CPM rates on Hulu and boosted the online video marketplace in general. Digital video ad spending is projected to grow 50% in 2012, that's up from 33% growth in 2011.
The laws of economics suggests that the accelerating demand for video advertising means a surge in supply is forthcoming. Unfortunately for Netflix shareholders, despite being the runaway leader in streaming TV shows and movies, it's unlikely to capitalize. After a series of missteps in 2011 led to a subscriber revolt, Netflix must prioritize its brand health rather than test the goodwill of its subscriber base by showing ads.
If not Netflix, where will the inventory come from? There is no shortage of media companies in hot pursuit.
Google's strategy is to create a new class of premium programming on YouTube. The company has invested over $300MM with dozens of content producers in order to create a welcoming environment for advertisers. The challenge for Google is to strike the right balance between quantity and quality. To date, advertisers' response has been lukewarm.
Amazon announced its formal entrance into online advertising at Advertising Week in October. In recent months, it's been been on a premium video shopping spree, licensing content from Epix, Warner Bros and Turner. Given these two facts, Amazon Instant Video seems well poised to enter the online ad business for premium streaming video. To date the company has announced no formal plans.
In the meantime, marketers will have to turn back to the existing pool of online video inventory - as Netflix's 25 million subscribers continue their all-you-can eat video binge without an ad in sight.