The promise of artificial intelligence (AI) is to help companies become for efficient and effective. According to a Boston based AI startup CEO that delivers AI-powered fundraising solutions, companies that are building AI capabilities have two development paths to consider: should they make their systems more conversational with users, or more able to assist users with automating and optimizing their jobs. Is your AI solution a friend or a tool? To learn more about the use of artificial intelligence to improve fundraising and related philanthropic programs, Ray Wang, CEO and founder of Constellation Research, and I invited Adam Martel to our weekly show DisrupTV.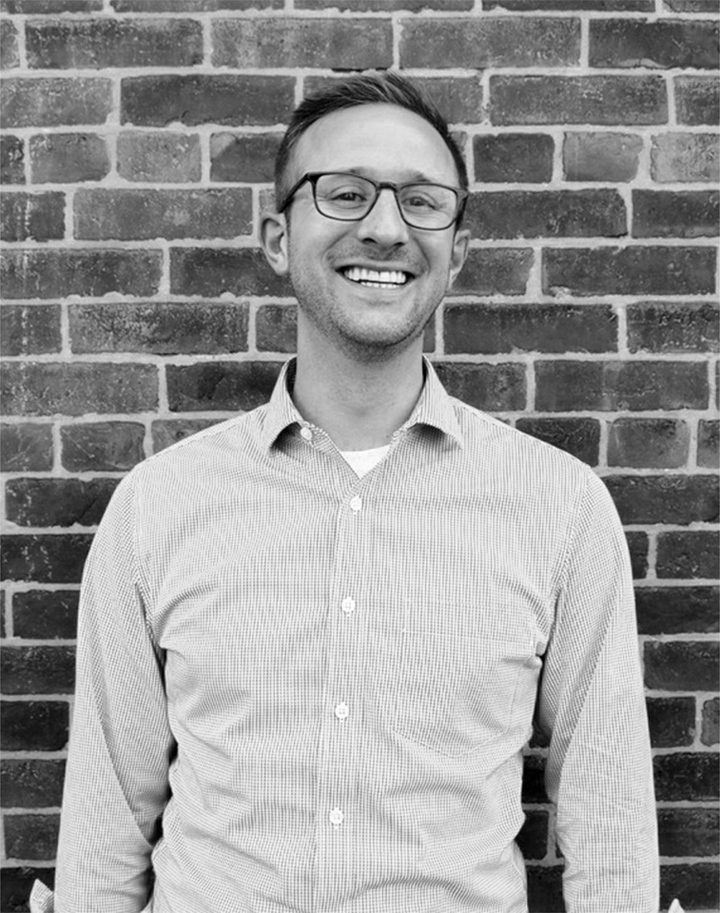 Adam Martel is the CEO and Co-Founder at Gravyty. Gravyty helps nonprofit organizations raise more money by increasing their fundraisers' efficiency with actionable artificial intelligence. Gravyty gives fundraisers the ability to maximize their time building relationships with the right donors at the right time. Gravyty was recently named the #1 "new fundraising idea that worked" in the Chronicle of Philanthropy. Gravyty 'First Draft,' the first artificial intelligence application designed to automatically craft the first draft of personalized, donor-centric emails for frontline fundraisers at nonprofit organizations.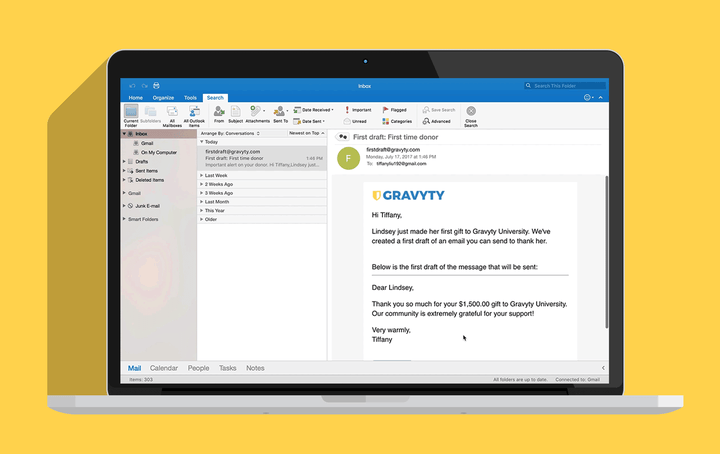 As a front-line fundraiser, Martel has a deep and personal understanding of the challenges that all non-profits organizations face. He has worked with thousands of donors and has helped nonprofits organizations raise millions of dollars. Prior to being a fundraiser, Martel founded three companies with background in advertising, public relations, journalism and collegiate athletic coaching. Martel oversaw an international finance department that guaranteed the accuracy of $50 billion dollars in international and domestic trades.
"It takes thousands of hours of work for a programmer to create an AI that can come close to interacting intelligently with a person. Those lines of code could be aimed at sorting through your portfolio of major gift prospects, looking closely at their behavior and interests, and deciding who should get your attention right now, today! Even better, we've proven that AI can contain algorithms that drafts an email to your top prospect, which you can edit and send in a few minutes, allowing you to move on and think about cultivating the next person on your list." — Adam Martel
Here are the key takeaways of our conversation with Adam Martel regarding AI-powered fundraising:
Nonprofit donor data set is rich, but the systems poorly designed - The donor data is available, but the fundraising systems are not designed for end-users - Martel spend most of his time capturing, inputting and managing the data. The data that non-profits have about their donors is richer than any data set in the world because of frequency of data updates and profiles.
Top 10% of the donor pool make up 90% of the donations - nonprofits are challenged by resources to reach all the key donors. Martel believes that most nonprofits are limited by personnel and systems, unable to reach the key donors who are able and potentially willing to make major donations.
AI and predictive analytics integrated into a platform - Martel spoke about the use of cognitive functions with autonomous cars and now with emails. The first version of AI with email was spreadsheets, version two was was having a database that is interactive, and version three is self-writing emails - writing personalized emails to donors, from frontline fundraisers, regardless of where the donors are in their donation life-cycle.
AI will not replace fundraisers, but rather making them more successful and engaged - AI-powered fundraising solutions are helping front-line fundraisers acquire 10X more donors. Martel believes that by delivering mass personalization at scale, and more contextual intelligence to donors, the busy work is minimized and donors are free to be more creative and engaged.
Proactive AI-powered applications will optimize performance and business outcomes - Martel spoke about proactive solutions that recommend the next best action for users with data-informed decisions that are offered to users. Fundraisers need to tools to optimize donor acquisitions and to also build long-lasting meaningful relationships. AI-powered applications can also help organizations tell better stories about their mission and core values.
Nonprofits have the opportunity to lead use of prescriptive analytics with AI-powered applications - Martel reminds us that the use of AI solutions is not just about time compression and action-ability. The power that nonprofits have is to lead the use of prescriptive analytics because of the rich data set that they have at their disposal.
Advice to startup CEOs and Founders:
Solve a problem that is a first person problem. Stop using AI buzzwords. Start identifying real problems that you understand.
Find a technical co-founder. Every company is ultimately a technology company. Market found an amazing technical co-founder with Rich Palmer. According to Martel, without Palmer, Gravyty would not have the success that they have earned with their customers and the market.
Find a great set of investor and board members - Martel spoke about the incredible supportive and engaging group of board members and investors.
Network with other startups, AI experts and solutions providers, venture capital community and other community of like-minded innovators. Martel also engaged and studied established CRM providers and thought leaders.
Adam Martel and the Gravyty team is transforming the fundraising process by delivering AI-powered applications and systems of intelligence, used to accelerate and improve an organization's ability to acquire and retain active donors. To learn more about Adam Martel's work and vision, please watch our full video conversation. You can also Adam on Twitter at: @armartel.
Popular in the Community