In Key West we see them in droves on Duval Street. They tend to proclaim the deliciousness of the frozen Asian Shrimp they had at the tourist trap. They go from bar to bar some 'with live music', drunk and bloated they plod back to their hotels to start it all over again.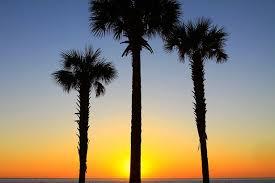 The Florida Keys are amazing, visit, but don't be a tourist.
1. Walk away from Duval. You can visit and gawk at the sites, buy a T-shirt if you like, have a drink at a Honky Tonk designed for tourists, but once you have done that, do something else. It would be like going to New York and spending all your time in Times Square. You would miss New York entirely.
2. Live on a boat. Okay...not live exactly but stay. Even boats on Stock Island and Marathon are available via Air BnB. Sleep cradled in a dark space that gently rocks you. Wake up and go to bed with some of the best views ever. If not a boat, a tent, or some other unique space. The Keys are much more than over priced hotels.
3. Get up early and watch the restaurant deliveries. Why? Because you can see who is buying the local seafood and who is getting the frozen. Yes, even that oyster place on the pier uses frozen oyster from Asia. Learn who is legit. Clue: Maine Lobster is not local.
4. Rent a scooter. This connects you and gives you the most beautiful drive. On a scooter, along the water will give you a sense of paradise Duval cannot match.
5. Go North, visit the other keys. Key West is the most known, but the other quirky Keys are filled with beauty, fun and great food.
6. Feed the Tarpon, visit the Deer Reserve, visit the State Parks, Go swimming in the caves and with the Manatees.
In short when you visit a place this glorious it is a phenomenal waste of time to spend it all sitting in a bar. Nature rules in the Keys, not booze.
Popular in the Community