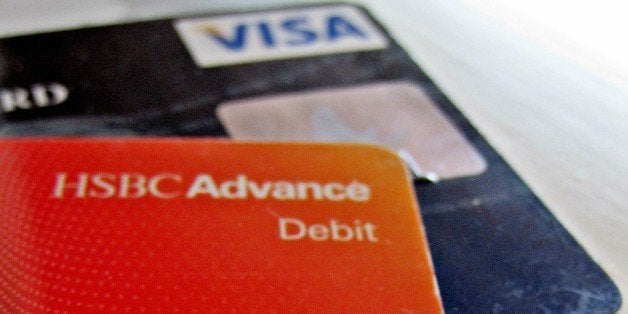 When Dave Joseph* sent his daughter off to West Virginia University almost four years ago, he gave her a credit card that was meant to be used only for emergencies.
Since her major living costs were covered -- she was living on campus and was on a meal plan -- Joseph figured any other expenses would be minimal.
But then the charges started rolling in: parking tickets, towing fees, sports club dues and, most noticeably, off-campus meals. That "emergency only" card had become an "everyday use" card.
"My daughter didn't like the food and began to eat off campus, and those costs escalated really quickly," says Joseph, 53, an engineer in Newark, Del. "I learned that no matter which way you slice it, if your child is going away to school, there's [going to be] a huge cost of living. So I'm a little less cash-infused than I was four years ago."
Joseph is hardly alone in his role as parental ATM. According to a joint USA Today/Bank of America survey released in April, 40% of millennials--most of whom fell in the 18 to 25 category--said they receive financial help from their parents.
And with moms and dads focused on girding themselves for sky-high tuitions that have risen as much as 225% over the past 30 years, they tend to forget about the late-night pizza, Greek-life fees and plane tickets home that are also part of college costs.
"Parents are overwhelmed by the true [price] of education, which they often have not thought about fully," says Maura Griffin, CFP® and CEO of Blue Spark Capital Advisors. "In many cases, they don't [even] know how much college will cost until they get the financial aid letter."
But those "hidden" expenses can burn a big hole in the family bank account: The College Board estimates that the average undergrad living on campus at a private university will spend more than $3,800 on books and supplies, transportation and other personal expenses in the 2014-2015 school year. Public school students will spend more than $4,400.
There's also the fact that both parents and children often don't realize that they need to rein in that spending until it's too late.
"I sit down with a lot of parents who are overwhelmed," says John Butler, founder of College Planning Cape Cod, a financial services firm focused specifically on higher education. "It's a huge problem, and I don't think people recognize it. Most of the people who [do] are in the middle of it."
College (Financial) Test Prep
Compounding the problem is that undergrads seem to be not very savvy when it comes to money. A recent study found that first-year students were more likely to have more than one credit card in 2014 than they were in 2012--and they were less likely to pay their credit card bills on time, or follow a budget.
So how can parents help their kids take control of their money well before they set foot on a campus filled with spending temptations? Start by tallying up all the costs of campus living with your teen.
Many universities -- as well as The College Board -- have net price calculators on their sites that run the numbers for not only tuition and room and board but also books, transportation and general living expenses to help calculate a family's total out-of-pocket costs after financial aid.
But don't stop there. "If you can do some [more specific] research on your own, you'll help yourself down the line," Butler says.
For example, during a campus visit, take the time to ask students if they like the food. If you find that most of them avoid the dining halls, then you may need to budget more for dining out. Or you may discover that students drive to get to classes in far-flung parts of campus, which means higher gas costs.
And remember to factor in cost-of-living differences between urban and more suburban or rural areas.
Butler estimates that a typical college student can likely get by on $3,000 in spending money for a school year -- if they stay disciplined and limit eating out. But if your child goes to a pricey city like New York or Boston, the amount can be double that, he says.
One of the most important parts of the college discussion? Managing expectations that the bank of mom and dad isn't bottomless. It behooves parents to be up front about their own financial constraints and impart the consequences of irresponsible money behaviors.
"By the time they're in college, kids need to understand the meaning of credit, the impact of saving, what their parents can afford, if they'll [need to] take out loans and what is important to them about money," Griffin says. "Every parent should have a conversation about values, as well as the technical issues of handling money."
Some Rules for Reining in the Bank of Mom and Dad
Although it's kids who are doing the spending, moms and dads aren't exactly hesitant to fork over the cash. Millennials are three times as likely to say that they get "a lot" of parental financial assistance as their parents say they got at the same age, according to the USA Today/Bank of America study.
The problem is that today's parents are providing help at the expense of their own financial security: A recent T. Rowe Price poll found that half of parents were willing to delay retirement in order to pay for their kids' college -- and 53% would rather tap their own nest eggs than have their children take out loans.
But with a little careful planning and a firm understanding of limits and expectations, supporting your children can fall somewhere between "you're on your own" and "here's my retirement money." Check out these tips to help share the burden:
1. Institute a "summer of saving." Because students may not be able to predict how much time they'll have to work outside of their class schedules, money earned during summers and breaks will be key to funding day-to-day costs, says Butler.
So, once you've calculated the amount you think your child will need, encourage them to work toward that as a summer savings goal. And drive home that they'll really need to make that money last.
"My personal experience is that [the kids] work to make as much as they can in the summer -- and by the end of the first semester, it's gone," says Butler, who has two children in college and one who graduated two years ago. "So they really have to tighten their belts in the last semester."
To help students budget better, Butler suggests breaking down their spending amounts by week. So if students intend to live off $3,000 for the year, they should realize that's $125 a week over two 12-week semesters.
2. Discuss the distinction between wants and needs. Marianna Goldenberg, founder of Curo Wealth Management, made sure her daughter knew the difference between the two before she went off to George Washington University--and that included making clear who would pay for what.
"She covered the wants, and we covered the needs," Goldenberg says. "The meal plan, tuition, books and computer were the needs. The rest was on her."
After figuring out her budget, they opened a joint checking account into which Goldenberg deposited "needs" money and her daughter deposited "wants" money. "It was a smart way to manage [her money], while still making part of the responsibility [of costs] land on her," Goldenberg says.
3. Give them ownership over their own bills. While the temptation may be to keep managing your kids' finances for them so they can focus on studying, the college years are a prime time to instill smart financial habits.
So once her daughter moved off campus, Goldenberg decided she'd deposit the equivalent of the cost of the freshman year meal plan into the joint account to give her daughter more decision-making power over the funds.
"This way, she can budget her own spending on meals out versus cooking and those daily cups of Starbucks coffee," she says.
She also had her daughter open a credit card to establish a credit history--although Goldenberg told her to limit spending to what she earned during the summer and from babysitting over the school year. "She is responsible for checking the charges and paying the bill--that's on her," Goldenberg adds.
While some of this may sound risky to some parents--trust my kid with a credit card?!--shielding your children from these types of money to-dos only hurts them in the long run.
"Teaching your children to be responsible early on ensures they become prudent and responsible adults once they get into the real world," Goldenberg says. "The days of working for big companies for 30 years and getting a lifetime pension are over. The sooner they start planning and saving, the better off they will be in securing a sound financial future."
*Names have been changed.
LearnVest Planning Services is a registered investment adviser and subsidiary of LearnVest, Inc., that provides financial plans for its clients. Information shown is for illustrative purposes only and is not intended as investment, legal or tax planning advice. Please consult a financial adviser, attorney or tax specialist for advice specific to your financial situation. Unless specifically identified as such, the individuals interviewed or quoted in this piece are neither clients, employees nor affiliates of LearnVest Planning Services, and the views expressed are their own. LearnVest Planning Services and any third parties listed, linked to or otherwise appearing in this message are separate and unaffiliated and are not responsible for each other's products, services or policies.
This blog post is part of the 'College 101' blog series, curated by the editors of HuffPost Financial Education to provide parents with the best advice for financing their children's college educations. To see all the other posts in the series, click here.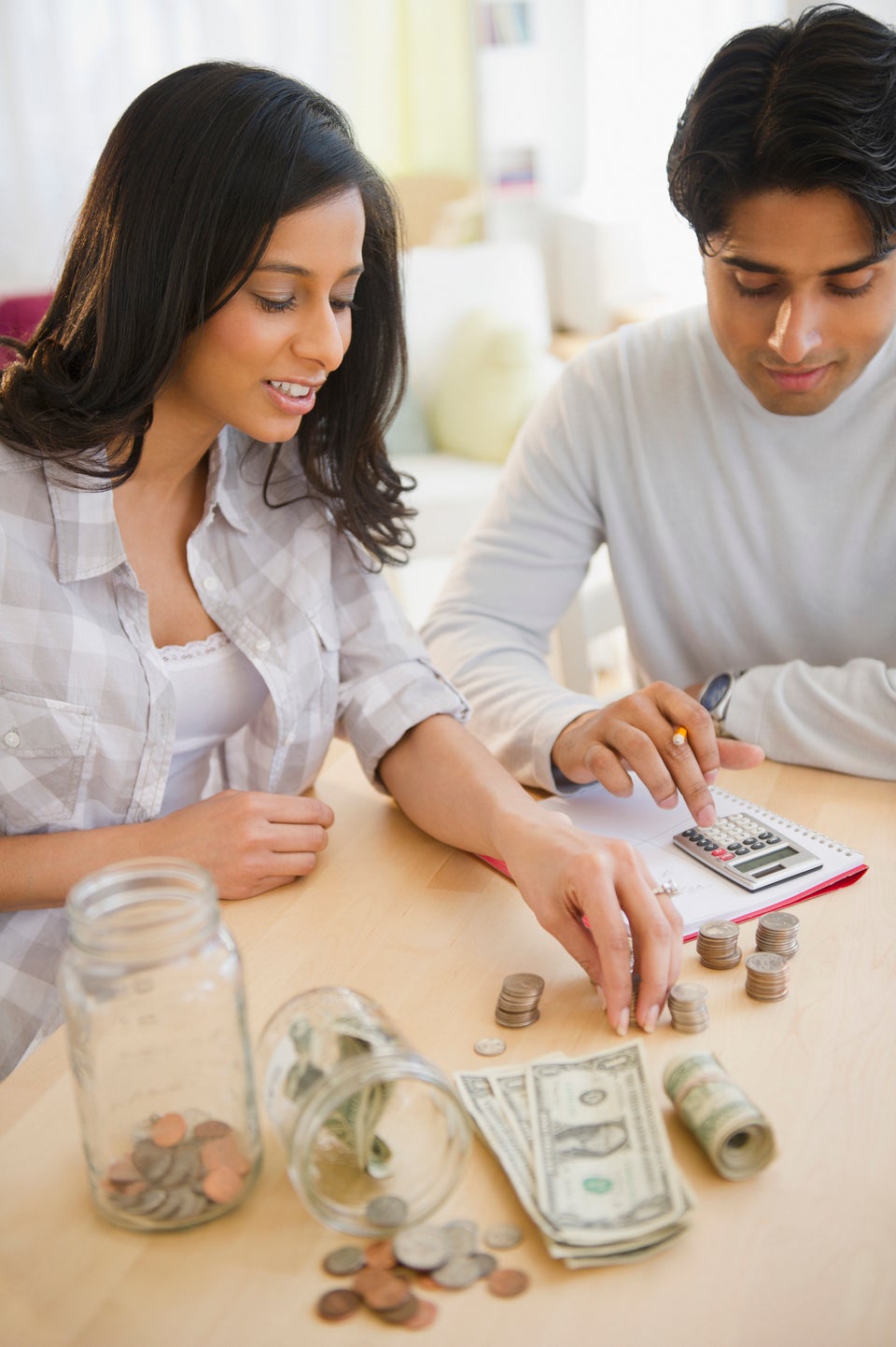 Top 8 Benefits of Financial Education
Related