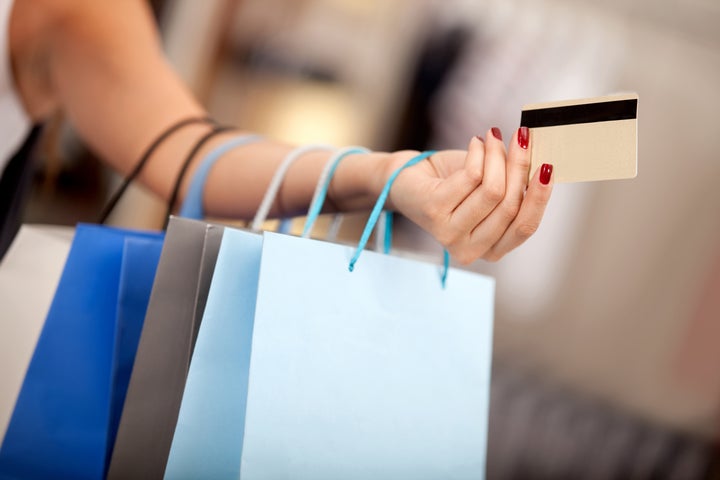 We all know Valentine's Day is a Hallmark holiday that means nothing to anyone who isn't in one of those new "You like peanut butter?? I like peanut butter, too!!" relationships. But that doesn't mean all the hype won't make you feel crappy on the 14th when you're in the middle of the divorce process or newly divorced. It's really easy to feel totally alone, and not realize that most people aren't enjoying this day any more than you are, even if they're in happy relationships.
The kicker about Valentine's Day when you're getting divorced is that not only do you feel alone today, but you're also grieving for the relationship falling apart. And probably for previous years of sadness and loneliness on Valentine's Days even when you were married. Is it lonelier to be on your own feeling unloved, or in a relationship and feeling unloved? So this isn't just about this year -- it's also about every other year of feeling unloved or under-loved, and not having allowed yourself those feelings because you were married so everything was allegedly OK. People think the divorce is the trauma, but the years leading up to the divorce are slow, insidious trauma, too.
This means you need to engage in self-care, both for yourself now, and also to dig yourself out of a hole of months and months (and maybe years) of not being loved the way you should have been. The greatest love of all is happening to you right now. Here are some ideas:
1. Yes, it's materialistic, but buy yourself a present. Whatever your budget is, whether the present is your favorite candy bar or a piece of jewelry or a Mustang GTE, buy yourself something that you like that brings you pleasure. Treat yourself the way you'd like to be treated.
2. Do something physical. Your body is fantastic and it deserves your attention. Go for a run. (Now would be a really good time to start the Couch to 5K running plan, and you could be running races by the summer.) Get a massage. Find a yoga show on TV and do the moves instead of just watching. Try roller derby. Go outside and roll around in the snow.
3. Fill up the black hole of Valentine's Day with something fun that involves being around people you like. Have a slumber party with your friends (with or without drinking games). Invite people over (alone or with all of your children) and eat pizza and watch movies and sleep in sleeping bags so no one has to face going home alone. It's up to you whether you go with the sappy romance (Casablanca, An Affair To Remember) route, or horror movies (The Shining, Psycho), or uplifting family features (Cars, The Shaggy D.A.), or geek city (The Fifth Element, Being John Malkovich).
If that's too much, just brush your teeth and put on a clean shirt and go out with your friends and enjoy the fact that your expectations are going to line up with reality (which isn't something many of the couples out on Valentine's Day can say).
4. If you have kids and will have them with you on Valentine's Day, make it a family special day. Have your children's favorite foods for dinner, eat two desserts, and do something fun together. If you make a big deal about how the day is to show love to family, in a few years when your kids are older they'll start participating to make it fun for you, too.
Finally, remember this: You survived the December holidays and New Year's Eve, so you can survive this. And everyone who's all lovey-dovey celebrating this day is probably not getting much joy out of it anyway and is just trying to avoid disappointing their partner. So show love to your kids and friends, and get ready for half-price candy season, beginning in 5, 4, 3, 2...
This Valentine's Day I'll be running and eating candy while I wear the present I bought myself, and going out with friends. My kids will be with their dad, doing family Valentine stuff. It gets better. Check out our blog about co-parenting after divorce at When The Flames Go Up, and my site about being a parent and also a person: AskMoxie.org. You can do this.