Google is celebrating its birthday today in style with a birthday cake as today's Google Doodle. But how old is Google? The cake is misleading with only one candle on it (screenshot below):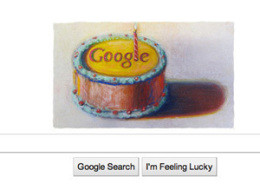 It turns out the answer is not so simple.
As SearchEngineLand has noted, Google cofounders Larry Page and Sergey Brin started BackRub, what later became Google, in January 1996. In that case, it would be 14 years old. Google.com was registered on Sept. 15, 1997, which would make it 13 years old.
But Google was officially incorporated on Sept. 7, 1998, and declared its birthday Sept. 27, 1998 when changes were made to the site. Therefore, Google is "officially" 12 years old. Here's how some Twitter users are reacting to the big day: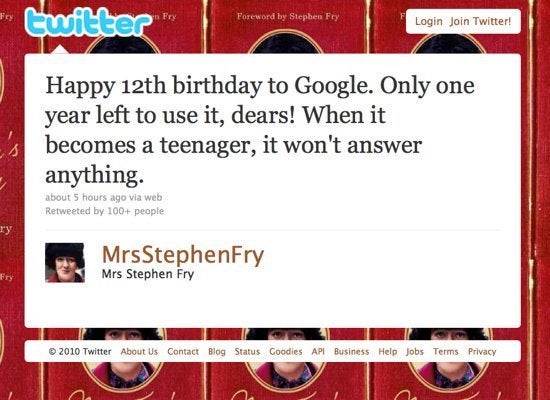 Google Birthday Wishes On Twitter
Popular in the Community