This week, a manager of The Royal Hotel In Gympie, Queensland posted a Facebook photo showing a new addition to the pub's specials board.
The sign reads, "Breastfeeding mums -- pop in and have a free cup of tea if you need a pit stop ... no need to eat, no need to ask -- please relax."
In the caption for the photo, Stacey wrote, "I was appalled to hear that recently, a cafe in our town ordered some feeding mums to 'cover up or leave'!! Like really??? I see more boob on a Saturday night in the pub than I do when someone is feeding their baby. Folks need to get over it!! Breastfeed those babies with us anytime ladies."
She also noted, "Bottle feeding parents, you're obviously welcome also and the same offer applies. We also have nappy changing facilities."
Breastfeeding moms in the town responded positively to the invitation and brought their business to the pub. As this segment from WIN News shows, many expressed their gratitude for the support, as they'd been scarred by past experiences breastfeeding in public and often avoided leaving the house.
Here's to local businesses supporting families in their communities!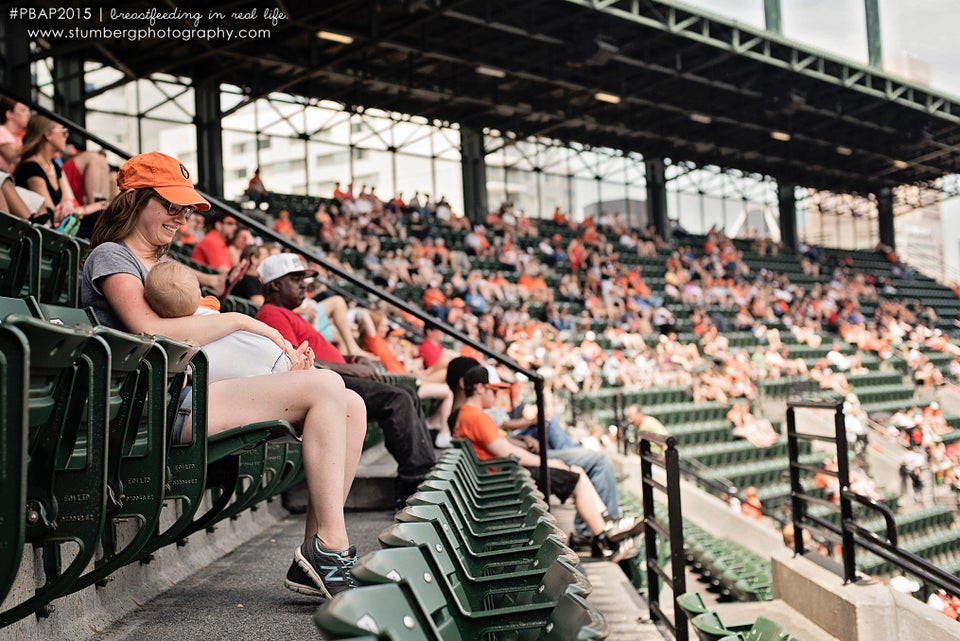 Candid Photos Of Moms Breastfeeding In Public